InsideIIM.com is proud to feature the prestigious MBA program of the National University of Singapore. Over the next few months we will help you know more about the NUS MBA and explore aspects around admissions, international experience, curriculum etc.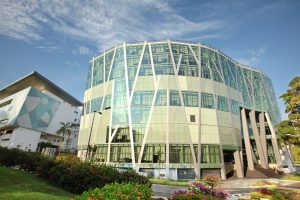 National University of Singapore (NUS) Business School is known for providing management thought leadership from an Asian perspective, enabling its students and corporate partners to leverage global knowledge and Asian insights.
The school has consistently received top rankings in the Asia-Pacific region by independent publications and agencies, such as The Financial Times, Economist Intelligence Unit, and QS Top MBA, in recognition of the quality of its programmes, faculty research and graduates. In the Financial Times Global Rankings, the NUS MBA was ranked 23rd in 2012, while the Asia-Pacific Executive MBA and the UCLA – NUS Executive MBA were ranked 19th and 9th respectively in 2011.
In the biannual 2011 Forbes rankings for two-year MBA programmes, NUS Business School was ranked the top school in Singapore and Asia, and fourth among business schools outside the United States - the first time a Singapore business school has made the list. The Quacquarelli Symonds (QS) ranked the school first in Asia and 8th in the world for accounting and finance, and the QS Global 200 Business Schools 2009: The Employers' Choice Survey ranked the School's graduates third in the Asia-Pacific region.
The school is accredited by AACSB International (Association to Advance Collegiate Schools of Business) and EQUIS (European Quality Improvement System), and is a member of the GMAC Council, Executive MBA Council, Partnership in Management (PIM) and CEMS (Community of European Management Schools) – endorsements and affiliation with organisations of high repute in the education circle that the school has met the highest standards for business education.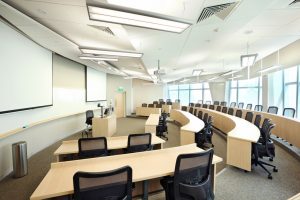 The NUS MBA was designed based on inputs by key stakeholders including students, practicing managers and faculty.
The NUS MBA programme equips students with the skills that they will need in the workplace. In addition to academic rigour which ensures that students learn and practice key concepts and analytical tools, the programme also creates opportunities for students to develop their communication, leadership, interpersonal and networking skills. Students are encouraged to assume leadership roles in a wide array of MBA student clubs as well as participate in the planning and organising of international intervarsity events. Students can also learn about real life international business practices through exchange programmes, student-led overseas business trips and business case competitions.
The NUS MBA programme combines the best of global business training with a unique focus on the vibrant Asian region. To complement this, the NUS MBA curriculum is constantly enhanced by a team of faculty and industry professionals, ensuring that students obtain the necessary rigour, business discipline, and innovative thinking, setting them apart from other MBA graduates.
The 17-month programme is made up of 40 core Modular Credits (MCs) and 28 elective MCs, for a total of 68 MCs in order to graduate. Starting in 2013, there will also be a compulsory Management Communication module which is taken as a graduation requirement.
Students may also choose to specialise in any of these 5 areas:
Real Estate
Healthcare Management
Finance
Marketing
Strategy & Organisation
You can opt for courses in other NUS faculties to pursue special interest topics, such as computing, engineering and public policy. A maximum of 2 cross-faculty modules can be chosen during the entire MBA candidature, subject to availability of places and approval by the NUS MBA Academic Director.
During the 17-month programme, students have the chance to take part in internships and overseas study trips. In the final semester, they have the option to spend their final semester overseas at a partner university as part of the exchange programme. There are more than 60 universities to choose from located all around the world.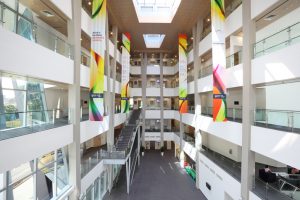 (Promotion : Planning to apply to Top Business Schools in Asia? You may want to look at

our services here

!)
Number of students 184 students from 26 countries
Average Age 30.5 years old
Average Work Exp 6.3 years
Application Window (TBC - To be Confirmed)
For full-time international students: -
Round 1: 15 Oct 2012 to 31 Jan 2013 (Scholarship consideration round)
Round 2: 01 Feb 2013 to 31 Mar 2013
Next month, we will be publishing the interview with the admissions director at NUS MBA. We are in the process of collating questions that need to be asked. If you have questions which we can ask as a part of our interview, please leave them in the comments section. If you feel you do not want to make your questions public, please type them in the form below. Be rest assured that all the questions will be shared with the admissions team at NUS MBA and we guarantee a response in some form.
(Promotion : Planning to apply to Top Business Schools in Asia? You may want to look at our services here!)