This is story is a part of our series "The Special Ones" where we are profiling Batch Toppers at First year MBA across all Top B-Schools in the country. Today we bring to you the interview of Piyush Jain - First Year Topper at IIM Ranchi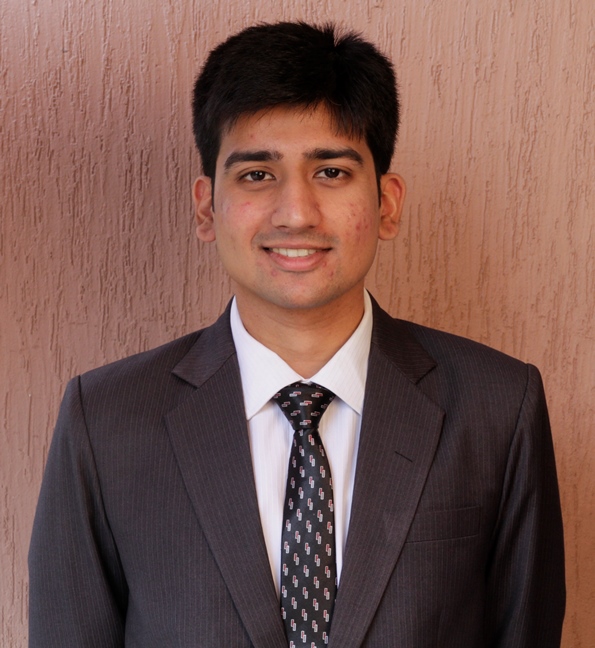 How and why did you decide to pursue a management degree?
I pursued my engineering in Computer Science at CCET, Chandigarh. This institution has a very strong culture of conducting many events throughout the year; be it technical, sports or cultural. I was pretty much active in organizing such events and leading teams for the same. I was part of more or less every co-curricular activity being organized in my college. It is then when I recognized the raw manager in me and decided to pursue a degree in Management.
How was your MBA Entrance exam experience?
Appearing in more and more mock exams increases your confidence which really helps in the Final exam. I had taken around 50 mock tests before giving CAT and this helped me in scoring a good percentile and getting calls from many good Private B-Schools and IIMs.
How has your IIM Ranchi journey been so far?
It has been a very enriching experience. For 22 years of my existence, I had been looking things from the eyes of a customer and MBA gave me an altogether new perspective of things. The case study methodology gives you the opportunity to put yourself in the shoes of the manager and think from his perspective. Moreover Guest lectures and live projects provide you ample Industry Interaction to enhance your business acumen. I have learnt a lot about management and looking forward to learning more in the coming terms.
The first year of PGP is really hectic. How did you manage your time effectively?
It's all about learning the art of prioritizing. Everyone has just 24 hours in a day and you have to optimally utilize your time, giving more time to things which add more value to you and less to the ones that don't. Once you figure that out, everything is a cake walk.
Can you state a few qualities or habits that have helped you thrive in your first year?
Yes, I am always open towards learning. If I look around myself, each one of my peers is very talented (In fact is a future CEO of some company) and has something or the other to offer to me. So I always keep my mind open to learn things from my peers. At the same time, I make sure that I am there to help my friends whenever they need me. These qualities in specific, (apart from the usual hard work and discipline) have helped me to excel and more importantly, be a better person.
What aspects do you like the most about your college?
Being a young college, we have no established norms or procedures about different things. This gives us ample opportunities to experiment with things in the way we like. Starting things from scratch makes you feel like an entrepreneur. Established colleges do not have this leverage of experimenting.
Moreover, what I love about being a young college is that all the students of our college have a hunger to excel in B-world and create a name for IIM Ranchi. Each one of my peers is contributing in this brand building in one way or the other. And our efforts have already started bearing fruits and the same has now been realized in the industry as well. We have been the national winners of prestigious competitions like Mahindra War Room, Deloitte Maverick, etc
What were your favorite subjects/areas of academic interest in the first year?
I really liked courses like Financial Accounting and Ratios, Quantitative Methods of Business, Marketing Research, etc I believe that it is less about the intrinsic subject but more about the professor who develops your interest in a particular subject through his delivery and passion for the subject.
How was your summer internship experience?
I was an intern at the Project Finance Group of ICICI Bank, Mumbai. Being a fresher, this was my first experience in an office environment. I got to observe and learn what all goes into the decision of financing a commercial project by a bank and how loan syndication actually happens. Before this, I had just read about these things in my text book, but watching them happen parallel on my desk was a different experience altogether.
Any advice for our readers/ other MBA aspirants?
I believe in this quote and infact live by it "Its not about how many breaths you took, but how many moments took your breath away". Enjoy and respect M.B.A!
We wish Piyush all the best in his endeavours!