In this era of TTMM (Tu Tera, Main Mera :P), and cut-the-throat competition, it is difficult to just scrape through life, for some. But then, there are some, who rise and shine above the crowd. Being among the best in academics in the steam boiler life of a b-school is an achievement like few others. We bring to you one such inspiring story from IIM Lucknow, that of Chitra Kashyap, Batch of 2015-17.
Aastha (A): Hi Chitra! Thank you so much for agreeing to share your experiences with InsideIIM.
Chitra (C): Ohh come on! It always feels good to be of help to others :)
A: No doubt! Anyway, to begin with, what is IIM Lucknow through the eyes of a topper? What is the difference between the institute as a place to study, and a place where you live?
C: There is a lot of difference between the two but the common thing is that this place is fun either ways. Sometimes we find ourselves loaded with lots of academic work, projects, competitions,etc while there are a few times when we get ample time to live our lives doing the things that we want.
For me, the latter part is more exciting than the former one.
A: Wow! And one would have wondered that you would always be found with your nose in the books!
C: Ah, not at all! Life is all about choices, smart choices!
A: I am gonna write that one down! Anyways, to tell our readers more about you, what is your educational background?
C: I belong to engineering masses at IIML (grins), with a BE in Computer Science from BIT Mesra. I have been raised in small town Bihar and Jharkhand, and encouraged to dream big and spread my wings.
A: That is so heartening to see one of our ilk at the top! So what motivates you stay at the top every time?
C: Honestly speaking, I consider myself as one of the least hard working janta at IIML. I only tend to follow whats covered in the curriculum, neither less nor more. Sometimes it pays me back with more than expected marks and sometimes things do not turn out that rosy.
A: Hmm..interesting.. Was it an initial plan to be among the toppers, or did it just happen?
C: When I came to this place, I had only one plan in my mind i.e. to keep passing every paper. So, it would be 100% true if I say that the toppers thing happened by chance.
But for now, I try to perform above average in all the subjects because neglecting even one can be catastrophic to the grades.
A: "Above average", hahah! Such modesty, much wow, Chitra!
C: No, really, I do not think of topping a paper when i am studying for it. I just try giving my best.
A: So,what is the basic strategy of studies you follow? Work-life-party-sleep balance?
C: I guess, I am the wrong person to be asked this question. (laughs)
Well, the strategy is simple. Sleep till I no longer feel sleepy (and for me, it's more than the normal 8 hours), then live the remaining hours the way it requires me to. Party when I feel like partying and work when the institute pressurizes me to :P
A: How do you cope up with so much extra currics happening around? Clubs/committees/case competitions..
C: I think one does not need to cope up with extra currics. I n fact these extra currics are there to help you cope up with the other serious stuff at campus. So, I just choose what I like to do with my spare time and follow that. I am a part of Bhavishya, the social initiative wing of IIM L, and working for it and being of help to so many, gives me a boost like none other.
A: True, true. Would you suggest something to our readers, and to the juniors?
C: One needs to start by setting one's priorities at the very start. It's not at all important to have everything on your list, but it's important to achieve everything that you listed. If I want to study to be among toppers, I should be among toppers; if I want to learn things beyond the boundaries of the defined courses, I should be learning those and not get intimidated if I perform average at my grades; and if I want to party hard and enjoy these 2 years, I should not let anyone else doing it better.
Whatever I choose, I should try my best to get that.
A: Thank you so much, Chitra, for sharing tricks of the trade with us. We wish you all the very best, and hope you continue being the best wherever you go.
C: I am honoured by your gesture.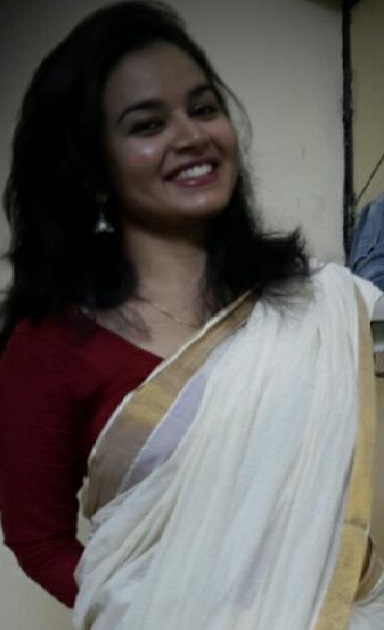 Aastha Sneha Pathak is a 2nd year student at IIM Lucknow. Besides living the hel(L)ish life, she loves to read. She is also a member of Forty Two, the literary and debating club on campus, as well as, Team Disha, the committee of placement mentors.