IIM Kozhikode is one of the few Indian Business Schools that can boast of a rich culture where students are not only encouraged to pursue their extracurricular interests, but are also given the right platforms to nurture & showcase them to the world.
Creativity is required in almost all spheres of life. There are 9 clubs on Kampus catering to diverse pursuits like dance, music, drama et al. The newest kid on the block is Kalakriti – the art & craft club.
One of the greatest painters of all times - Mr. Pablo Picasso had once said, every child is an artist. The only problem is to remain an artist even when one has grown up. The brainchild of three students (2014 Batch) - Debtanu Dutta, Amit Kumar Das & Dipankar Biswas under the able guidance of Prof. Anupam Das, founded Kalakriti in 2013 with the motto of honing creativity that somewhat gets lost in the humdrum of everyday life.
Kalakriti works in tandem with other Committees during major events like Sangram (the Annual inter-IIM sports festival), Echoes (Annual Cultural Festival) etc. & helps them with the art & craft work involved. The dedicated members of the club painted the Basketball court during Sangram, beautified the kampus during Echoes with innovative methods like staircase art to promote various events, designed the entire layout during college Farewell & undertook many more activities last year to revive the creative bent of things.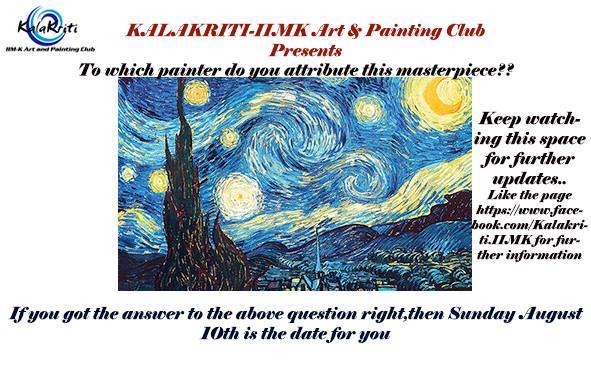 Kalakriti had recently organized a pan-business school online Art Quiz which saw participation from schools like XLRI & IIMs, in huge numbers. In order to do their bit for the community at large, they had organized an art exhibition that displayed sculptures by local sculptors, the proceeds from which were donated to the Endosulfan victims.
Kalakriti members believe that art is easy when you don't really know the nitty gritties. This very belief encourages them to enthuse even those, who are not even remotely interested in art.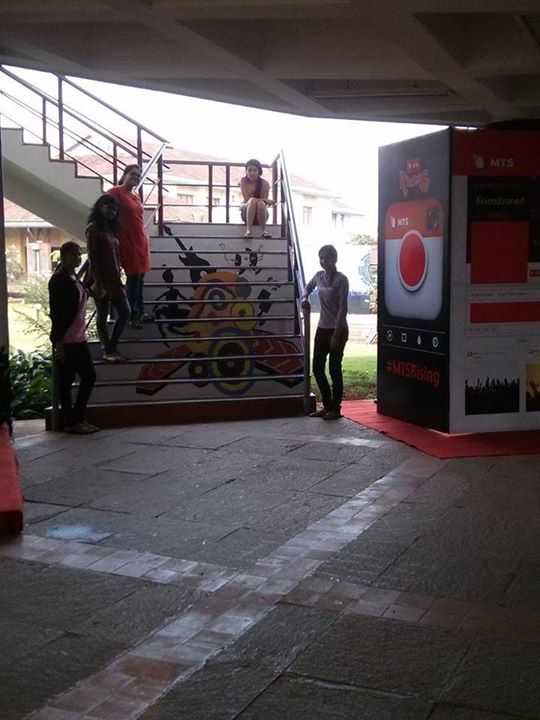 Creativity is contagious, so pass it on!
(This article has been written by Venu Merh, Coordinator, Media Cell with inputs from Kalakriti Coordinators)