With MICAT- 2 on the 25th of January, 2020, you have less than a week to prepare for the test. Though, frankly, the test is designed in a manner which leaves little room for preparation. The unpredictability of this test is what makes it so unique for the test takers. In this article, I have given a detailed approach on what each section comprises of and have also given last-minute tips on how to crack MICAT.
MICAT consists of broadly 3 sections:
I. Psychometric Test
II. Verbal Ability, Quantitative Ability, General Awareness, and Divergent Convergent Reasoning
III. Descriptive Test (consisting of Essay Writing and Story Writing)
Now, let us look at how to approach each section in detail:
Pattern: This section is unique to MICA. It is a qualifier and there are no right and wrong answers. There is no negative marking. Read all the questions carefully while attempting this section.
Preparation Tips: One cannot and should not prepare for this section. An important tip is to be honest and consistent with your answers. DO NOT leave any unattempted questions as it may invalidate your entire question paper.
II. Verbal Ability, Quantitative Ability, General Awareness, and Divergent Convergent Reasoning
1. Verbal Ability –
Pattern: This section tests candidates' comprehension, vocabulary and grammatical skills. This section consists of:
(i) Reading Comprehension (with a moderate level of difficulty)
(ii) Paragraph Completion
(iii) Para jumbles
(iv) Fill in the blanks using the best alternative
(v) Word Association (which tests one's abilities on the usage of idioms, meanings and their usage and phrase formation)
Example of Word Association question:
Q: Find out which alternative is related to all the clues:
| | |
| --- | --- |
| Clues | Alternatives |
| (i) Blowing | (A) Rind |
| (ii) Set | (B) Mind |
| (iii) Out | (C) Wind |
| (iv) Brain | (D) Get |
| | (E) Sight |
(Source: Retrieved from Official Sample Paper)
In this sample problem, the word 'mind' is related to all the given clues:
(i) mind-blowing
(ii) mindset
(iii) out of mind, and
(iv) brain and mind are synonyms
Preparation Tips: Reading Comprehension, Paragraph Completion and Para jumbles are in common to CAT and other entrance exams; hence, you refer your old material.
Fill in the blanks using the best alternative tests you on your vocabulary and grammar. Prepare homophones, homonyms, and other confusable using vocabulary cue cards. Refer to the grammar rules using any high school book preferably Wren & Martin as it covers them comprehensively.
For Word Association, read up common idioms and phrases along with their usage online. Look at the origins of the idioms online to make this as an interesting exercise while making sure that they stick.
2. Quantitative Ability and Logical Reasoning –
Pattern: There are 30 questions in this section. The key to clear this section is to get your basics right and practice a lot. An important area for practice is Arithmetic and Geometry.
In logical reasoning, there are questions on seating arrangement, direction sense etc. This is a time-consuming section and requires a lot of calculation.
Preparation Tips: While good preparation for CAT is sufficient for cracking the quantitative ability questions, it may not be sufficient for cracking logical reasoning due to varied question types.
For logical reasoning, practice the various problems types as mentioned. You may refer online practice or consider using the book Logical Reasoning by Arun Sharma (or any other material that covers it).
3. General Awareness –
Pattern: This section focuses on:
(i) Current Affairs (Major events, awards etc.)
(ii) Business Awareness
(iii) Awareness on Media & Advertising Industry – logos and taglines of famous brands, marketing news etc.
(iv) Social Awareness
Preparation Tips: For Current Awareness and Business Awareness, refer to Bloomberg Quint. Also, refer to websites like Afaqs, Exchange Media and Campaign India to prepare for Media & Advertising related news.
For static news, use Year Book Review or refer to websites like WordPandit and IBPS guide.
4. Divergent Convergent Reasoning –
Pattern: This section is comprised of questions on visual reasoning and general cognitive abilities like data sufficiency etc. This section consumes the maximum time and should ideally be attempted towards the end. The usual question types include:
(i) Visual Reasoning
(ii) Identifying Assumption, Inference & Conclusion
(iii) Data Sufficiency
Preparation Tips: Most questions are very intuitive, hence attempt the easy ones at first and move on. For identifying assumption and inference, you need a thorough practice from verbal ability materials available on various forums like Hitbullseye, Unacademy etc.
For Data Sufficiency, refer back to the Logical Ability Book by Arun Sharma (or any other reference material)
This is the most important section of MICAT as it carries the maximum weightage. There are two parts to it.
1. Essay writing -
Pattern: This requires you to present a positive, negative and neutral standpoint on a sociological topic.
The trick here is to pay attention to the details and do not let any bias get in your way.
Preparation Tips: Essays should be based on opinions but backed by reality. Read up on the various trending articles. Refer to websites like Aeon, Arts and Letters Daily to see how an essay is built.
Example of an Essay-Writing question:
Nano car will add to the population and congestion in the cities. Write 5 points each in favour and against the topic. Also, choose one and give you reasons for it.
(Source: taken from MICAT 2008)
Pattern: A sequence of images is given which be rearranged in any order to narrate a story involving those elements. For practice, pick 4 random pictures from the internet and try to weave a story around it.
Example of a Story Writing question: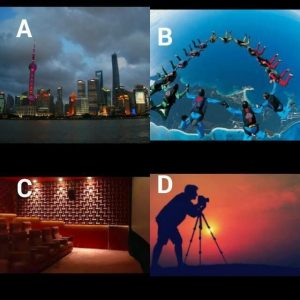 (Source: The Internet)
Preparation Tips:
(i) Create a rough sketch in the first 30 seconds using the images that strike you the most
(ii) Use a keyword for each paragraph
(iii) Fit in the remaining images in your story background
(iv) Keep the timer on and start practising daily
(v) Keep conversations among the characters to a minimum
(vi) Ensure that the story is broken down into several small paragraphs
Now that you have acquainted yourself with the pattern, refer to previous years' paper for practice.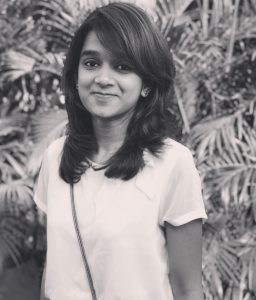 Ashi Jain, a member of InsideIIM's Student Team is a current student at MICA, Ahmedabad. She is a member of the Digital Content and Strategy team of the MICA Leadership Series, which organizes guest lectures at MICA. She is an ardent Strategic Marketing and Communication enthusiast. Ashi is a voracious reader by day and a writer by night. When not working, she is either watching TED Talk or reading a book.