As the quote by Michael Jordan states "Some people want it to happen, some wish it would happen and others Make It Happen".
On Saturday, 17 September influential leaders from diverse industries gathered at the IIM Calcutta campus to exchange and share views on "thought leadership" in business, at the PGPEX annual business symposium, Lattice which ran on the theme "Make it Happen".
Lattice, '16 was the confluence of distinguished personalities and the student populace to discuss contemporary issues of rapid digitization, social changes and the role of today's competent leaders in contributing to this transformation. Participants heard from leaders and inspiring individuals as they shared their insights on contemporary business practices, leading change and how collaboration between various entities is a key to make India Inc. better.
The event commenced with the Chief Guest, Hon'ble Minister for Railways, Shri Suresh Prabhu, giving his scintillating speech on how a competent leader is an idea articulator, implementer and also someone who takes along people and drives the entire mission. He emphasized how PM Modi's initiative "Swachh Bharat" is a people's movement and can transform so many Indian sectors, thereby contributing to the GDP. His own ministry has taken the initiative of "clean my coach" service via sms. A thinker and doer himself, he said "His ministry is transforming the complete complaint redressal system into Management Information Systems, capturing geography, functions from where the complaints are coming". There were some very inspiring keynote speeches from Mr. Partha Sarathi Bhattacharya(former chairman and MD, Coal India) and Mr Olaf Iversen (Consulate General of Federal Republic of Germany) who shared their experiences of organizational transformation. "Trade and commerce between India and Germany is embedded in the relations between India and EU", said Mr Iversen. As the event unfolded, it took the participants on a voyage of discovery through the mesmerizing video on the PGPEX journey. This was preceded by a small talk by a current batch student, called "A story of Dreams" which took a long shot at life and said "it's ok to dream again...you have done it...you will do it again...".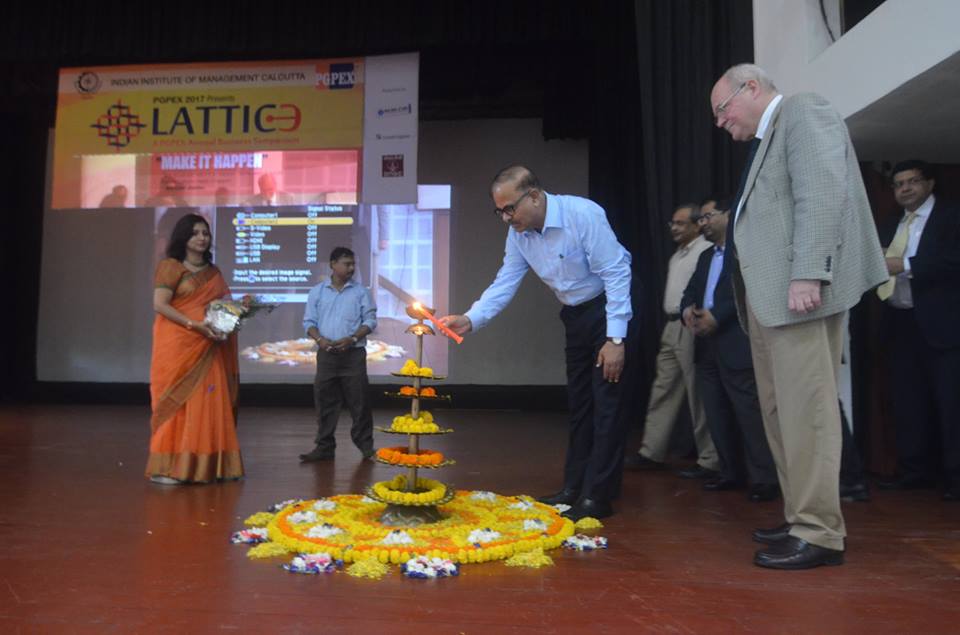 The afternoon scheduled panel discussion witnessed the presence of industry experts like Mr Sathish Nuggu (MD, Travel Tipper), Mr. Ashok Gopinath (MD, Accenture Application Services Business Unit), Mr, Shibatiya Sen (Director, Praxair Business Development) moderated by Prof Biju Paul Abraham (Public Policy and Management, IIMC). "As managers, we need to build our competency in a domain. The industry today needs specialists more than generalists", said Mr. Gopinath. Through keynote presentations, panel discussions, and interactive Q&A sessions, attendees explored the themes of leadership, transformation, experiences and expectations. With the morning inspiring sessions, the afternoon business briefings, the atmosphere of the event was dynamic, lively and engaging.
Towards the glowing twilight, the event witnessed a series of social talks that began with Mr. Abhijeet Barse (Co-Founder and CEO, Slum Soccer) and Mr. Vikash Agarwal (Surgical Oncologist) who shared light on how entrepreneurs can impact the society by creating value. The celebration began when Mr Ajay Poonia conducted the intriguing business quiz that saw participation from teams across various b-schools and corporates. The event ended with a laughter riot when Stand-Up king, Mr. Zakir Khan took up the stage and entertained the audience with his wit and humour.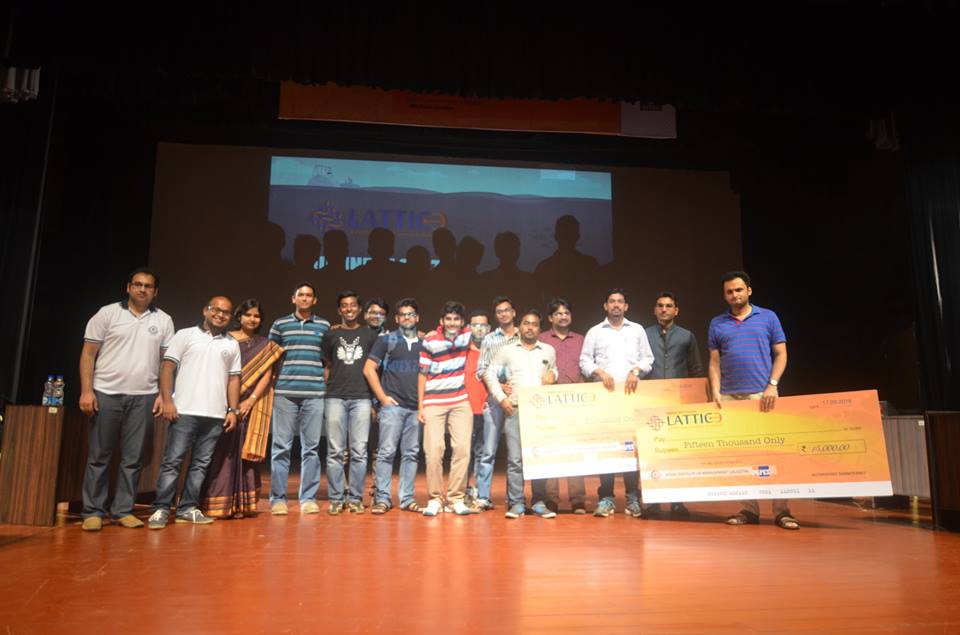 This year's symposium drew students from various b-schools and IIMC alumni from across the country which provided the current PGPEX students with excellent connecting opportunities and cross-industry learning. "Thank you PGPEX 10th batch for putting up a great show, you guys have clearly raised the bar for Lattice, kudos! ", said one of the alumni while leaving the campus.
Neha Bhargava, a current student of PGPEX 16-17, has more than 2 years of motherhood experience and 7.5 years of experience in the IT products industry. She's an avid learner and has a flair for writing, painting and dancing.