15 years of school in Joka made it my second home during childhood. Going to and coming home from school every day gave me a glimpse of the hallowed gates of IIM Calcutta just across the road. Even the bus conductors shouted 'Management! Management!' to contest for passengers; such is this institution's aura! One thing became clear right then – my choice of b-school would be easy if I ever looked for an MBA.
The much tougher part was actually getting into IIM-C once I made up my mind to do an MBA. The multi-stage admissions process is gruelling, and after almost 6 years of well-settled corporate life, brushing up on fundamentals and cracking GMAT and the interview was intimidating. Yet, my desire for higher studies, and the urge to get out of stagnating in my comfort zone, eventually landed me an opportunity "to study in Joka once more". The feeling of getting selected was exhilarating and fulfilling, so much so that I cried!
A break from work was much needed, and the world of academics beckoned me once more with the smell of new books and freshly sharpened pencils!! Now that I am here, I feel endowed with all that the place has to offer. The lush green campus with its serene lakes and chirping birds fills me with freshness and solitude. I get to learn from some of the best teachers in the management arena. And I have an amazing set of batch-mates to help me grow and enjoy at the same time.
Almost two months have elapsed, term one is over, and it has been nothing short of a roller coaster ride. Time has flown like a mountain stream, fast and furious, sometimes dashing against the rocks of pre-reads for classes and project deadlines, but charming and breath-taking all the while. Learning while enjoying is probably the way here.
All said and done, I came to the campus fully committed to embracing MBA; this one term has already motivated me to work on my goals – gain a perspective on the latest management techniques and business trends, enhance my confidence, and, last but not the least, learn to ride a bicycle!!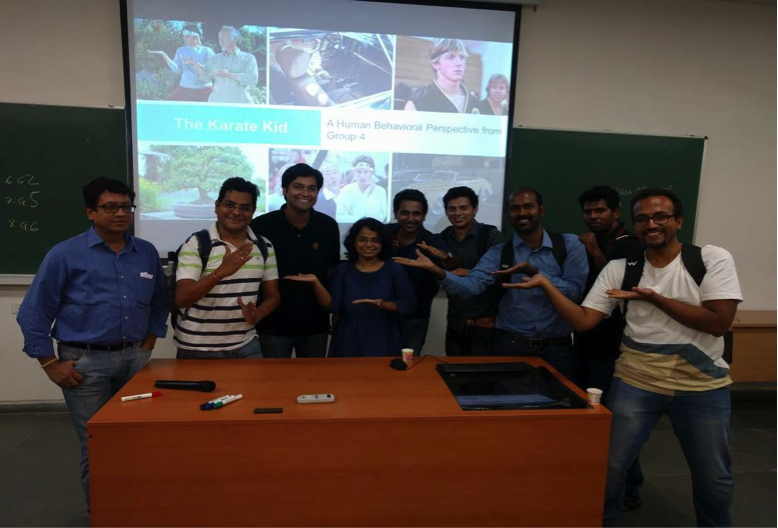 PS: I must mention my stand-out moment before finishing this post. It has to be our group enactment of the 1984 movie, The Karate Kid, as part of a Human Behaviour project. I had sheer fun playing Johnny the bad guy in my first-ever skit!
-------------------------------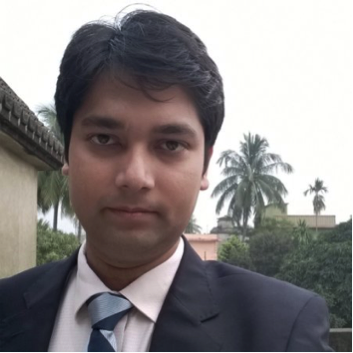 Saurav Ganguly is currently pursuing one year MBA (PGPEX) at IIM Calcutta. He has around 6 years of work experience in the Oil & Gas sector. An active late-night Table Tennis player on campus, he loves travelling and exploring new places.