One cannot think well, work well, sleep well, if one has not dined well
- Virginia Wolf
We have all grown up to our elders instructing us to have numerous small meals a day, to stay healthy and happy. But, have you ever heard of having such tiny yet appetising meals every night !? Surprised !? Well, you wouldn't be, if you are/have been a B-School student anytime in life.
B-Schools are known for their highly gruelling daily regimes that demand elaborate case studies, projects or simply, preparation for quizzes. Therefore, burning the midnight oil is the most common way of life for most students. Amidst the hullabaloo of events to meet 'sacrosanct' deadlines, night canteens have in the past, and continue to be the budding managers' favourite getaways.
The first and the foremost reason explaining the nightly flocking of people in night canteens is, that more often than not, they get to choose from a wide variety of 'interesting' dishes starting from the usual delicacies like momos, rice, chicken rolls et al and extending to their 'junker' versions like Maggi (or noodles; but, for reasons unknown, the former has always been a hot favourite ), burgers etc. As most of the case discussions, brainstorming sessions for projects and studying for the impending quizzes usually happen at night, these canteens are a good way to take the much needed break and at the same time, revitalize one's ravenous self with a steaming hot cup of coffee and everybody's favourite – Maska Bun !
After a demanding day of back-to-back classes, these canteens also serve to be the 'gossip addas' wherein people exchange a word or two about the spicy happenings on campus, discuss their daily woes and catch up with their buddies who otherwise are either perennially immersed in books or are hard to meet in the day, owing to the large number of people sharing the same campus.
And of course, how can we forget the almost daily (thanks to management colleges increasing their batch sizes with every passing year) birthday cake-cutting sessions!? Most of the birthday celebrations are followed by probably the most splendid meal of the day (Well, who would not like to grab a quick bite, if it is for free?) and birthday bumps (if you are unlucky and a guy!).
Most of us always wonder how, while in a B-School, it is practically impossible to watch and enjoy cricket/football matches like one does, when at home. But, in fact, some of these canteens house big television sets, that are specially kept on till late during important matches and students have unbelievable fun cheering their favourite teams, with their favourite gang of friends.
If you were to ask erstwhile B-Schoolers, as to what their favourite snacks were during their college days, you're sure to not get a definite answer. However, most of the renowned campuses across the country are known for some of their signature delicacies. Parathas for instance, are a hot favourite among the God's own Kampus (IIM K) inhabitants. The WIMWIANs enjoy hot cheese Maggi while IIM Calcutta is known for its steamy hot Pakoras with Pudina chutney. Although, IIM Bangalore has a variety of dishes to offer, the Dosas remain the unparalleled favourite. SPJIMR has very recently extended the timings of its night canteen to 2am in order to facilitate late night munching.
There is no denying to the fact that these canteens mean much more than just being caterers to the overworked, famished souls! Well, the time spent in the night canteens is something that students fondly remember, cherish and yearn for, for the rest of their lives!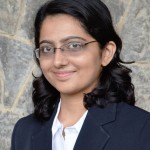 An Upantya Visharad in Hidustani Sangeet and in Bharatnatyam, Venu has been the epitome of versatility and consistency throughout school and college life. An EC engineer, she was a member of AIESEC & NU Tech where she managed various activities. She loves micro blogging and working for stray animal welfare. She is currently a management student at IIM Kozhikode (Class of 2015).
Read everything about IIM Kozhikode here