Rahul Mallya in conversation with Prerna Lalwani on what he did differently - in his journey from BMS at NM College of Commerce & Economics to completing an MBA at IIFT Delhi among the top 15 in his batch; from landing a mid-office role to making it to a front-end profile at a leading investment bank in London, within 2 years. Here's a conversation any aspiring investment banker cannot afford to miss..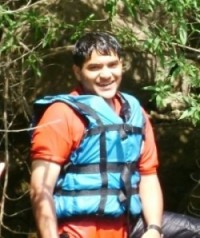 1. How difficult (or easy) was it to crack the entrance exam & take on the course at IIFT? Tell us something about life on campus..
I went to IIFT in 2007 and that year's entrance test was quite unique – it was different from what we were trained for, in terms of multiple answers being correct. People who cracked it were those who were able to strategise immediately & think on their feet since it was a new format. In terms of preparation, I had to additionally focus on general awareness, that's it.
Life on campus was hectic in the first couple of trimesters because there are a lot of subjects & you're trying to meet the expectations of the professors as well. But 6 months down the line, you realise that you need to focus more on the application of your academic knowledge. So once I was clear on what I wanted – a finance role, I focussed on subjects & areas directly associated with finance, even while choosing my electives in the second year.
2. You've been a bit of an all-rounder yourself. How has that exposure helped you at work? What advice would you like to give to budding professionals seeking to get into financial services?
Not only must you be technically sound in i-banking; you have to go out, meet clients & get business – & it is super competitive out there since it is a global scenario. So while preparing for a career in i-banking, you must ensure that you know how to network & be at ease in talking to people. A lot of soft skills are required which unfortunately, most undergraduate courses don't emphasize much on. Technical soundness will only take you a certain distance. Beyond that, it is all about the relationships you build. So try working on your soft skills as early as possible.
3. Were you always focussed on bagging an i-banking job? Or were you open to any good role in financial services? How much have your graduation studies helped you?
I always wanted to get into an investment bank because before I went to IIFT, I worked with a foreign bank for a few months in the research wing of their IB function. I-banking was something that intrigued me back then & I was quite sure I wanted to work in the field – especially since I believed I had the skills required. I was also aware that not all investment banks go to colleges other than the IIMs so I might have to settle for a back-end role before I move to a front-end role. Things worked out & I got an internship with a former leading investment bank in my first year. In placements too, I only applied to investment banking & allied roles – so I'd say, I was quite focussed.
Graduation studies definitely helped me too. If you're from a commerce (especially BMS) background, it gives you a major head start Having this background at least helps you in the first year. So it gave me time to look into more complex things & the ability to be proactive in terms of self teaching.
4. You obtained an offer to join a London based investment banking outfit in a front-end role after a 2 year stint at their middle office operations in India. That's commendable. What did you do differently? What message would you like to give to people who start off with mid-office roles & aspire getting into front-end i-banking?
It's not just the hard work but also a bit of being at the right place at the right time that worked for me. What I probably did differently was the effort in building relationships – when you work at the back-end you're remotely working with front-office managers, merely over e-mail & phone calls. Those people haven't even seen you. So it's difficult for them to trust you with high-level work till you assure them & portray to them that you have the ability & willingness to do it. So you need to take a lot of initiative & be proactive because otherwise it is very easy to be reduced to doing menial jobs. Opportunities will always come your way so it is important to be prepared to cash in on them! So make sure you know your stuff & are thorough with the things you've been trained in. You can never afford to mess up on basic things.
5. Since you've worked both in India and in the UK, how different is the work culture in London?
Actually I have never worked in a pure Indian setup. It has always been an MNC culture. So in that sense, I personally haven't seen huge difference in work culture. But in general, I have seen the people abroad following the mantra – work hard party harder. They are methodical & work really hard for the 5 days that they put in during the week. So in that case, the work-life balance is quite good.
But that is not quite the case with investment banks. You're given a Blackberry the day you join & are expected to be available 24x7. So in that way, it is a little more challenging for i-bankers. But that doesn't deter those who love what they do!
6. Just exactly how glamorous is 'Investment Banking'? Do you reckon things will get better any time soon on the recruitment front? What, according to you, must students do to bag those lucrative i-bank openings?
What goes up must come down & likewise, what goes down must come up as well. So it is just a matter of time before the industry re positions itself to meet the challenges that have cropped up. Investment banking services cannot be done away with. Of course the kind of remunerations paid, which made i-banking so lucrative in the past; I don't see those kinds of bonuses being doled out in the next 3-4 years at least. So if you truly understand i-banking & are interested in making a career out of it, things might be a little tough for you in the next few years. But certainly, the industry is reinventing itself.
For campus placements – companies aren't generally looking for any exceptional skill sets, but you must do your homework. More importantly, companies look for your answers on clarity in what you want to do & why exactly you want to do it. So you must be in a position to provide a satisfactory answer. At the same time, if you're really passionate about the field, you will be expected to have knowledge of current happenings of the market – M&A deals, issuances, etc. So back your passion with substance & have clear thinking.
- As told to Prerna Lalwani
Prerna is a talkative Chartered Accountant who graduated from NM College of Commerce & Economics. She enjoys dancing, writing, cracking poor jokes & clicking random photographs. A self proclaimed geek, you might catch her engrossed in her phone, smiling at strangers or ranting about Mumbai.
Perspectives - Career perspectives from those who have faced the battles and reached the top.