The journey of a thousand miles always begins with a single step! One rainy Sunday evening in 2015, when I was randomly reading up about the various b-schools in India, I accidentally came across TISS, not even knowing that I would land up there four years later. While my fellow TISSians have thrown enough light on the lovely green campus and the diverse culture of TISS, let me take you through my journey of making it to the M.A. HRM & LR program in TISS.
After my graduation in 2014, I had no intention of pursuing a Masters'. Why so? Well, I had landed a job in a pretty good organization which meant a lot to me like receiving a salary equal to forty times the pocket money I received during college, Air conditioned cabs to commute to work and back home which replaced the 18+18 Km of tiring journey to college and back by BMTC (the city bus service in Bangalore), yummy food in the firm's cafeteria and yes, a short trip to New York at the age of 22. Obviously, higher studies was the last thing on my mind.
As life takes turns for everyone (sometimes in a favorable and a few other times in adverse ways), I was forced to switch my organization. I quickly realized, after the switch that this is not the place for me as the growth opportunities were meager. As anyone would do at that stage, I applied for jobs in various firms. The firms would be extremely happy with my profile only until I revealed to them that I'm visually challenged. What next? There was always a "We will get back to you" and that getting back never happened.
As my specialization in graduation was in Human Resource Management (HR), I looked at B-Schools with Masters' in HR. It was extremely important for me to choose a course which was very affordable given I hail from a lower middle-class family. Moreover, as my quantitative aptitude is not all that strong, I found TISSNET to be of a manageable difficulty level for me.
Quitting my job for preparation for TISSNET was out of question given my family's financial background. A salesman in Bata India Limited before his retirement in 2010, my father has had no major source of income in almost the last 10 years. It was hence important for me not only to save up for my fees but also for my parents to be able to meet their expenses during my education.
So, what was the way out? Fortunately, I worked in the UK shift in which I logged on in the afternoon and worked till midnight. I would be up by 6 in the cold Bangalore mornings, read up till 9, dress up and sit for classes between 10 am and 11 am. I'm eternally thankful to three of my teachers who volunteered to teach students with visual impairment via Skype. They were kind enough to conduct classes at times convenient to me like early mornings and weekends as I balanced between work and preparation. They helped me in topics like English, Mathematics, Reasoning and Data Interpretation where I needed help. I would then board my cab at 11:30 am to reach office. I would be back home by 11:30 at night, reminded of the next day's cold morning. I spent most of my weekends and almost all my privilege leaves on preparation for TISSNET, PIT/PI (Essay, GD and interview of the selection process).
I watched a lot of videos online and used my screen reading software (JAWS) for my preparation. As a result of the support of my family, efforts of my teachers and my hard work, today, I'm fortunate enough to sit among the 71 talented brains of the country.
Did I achieve this without any failure? Well, the answer is "No". I gave TISSNET 2018 where I lost an opportunity to be shortlisted for the PIT/PI process by a mere 3 marks. I also made it to IIM Ranchi for the PGDHRM program but the course fee was not affordable to me which made me attempt TISSNET 2019 to emerge successful.
I would like to specially thank my parents who never stopped encouraging me to pursue my Masters' which involved quitting my job, despite the financial struggle they knew they would face.
An old saying goes "Where there is a will, there is a way" but I would slightly tweak it and say, "Where there is a will, there are a million ways".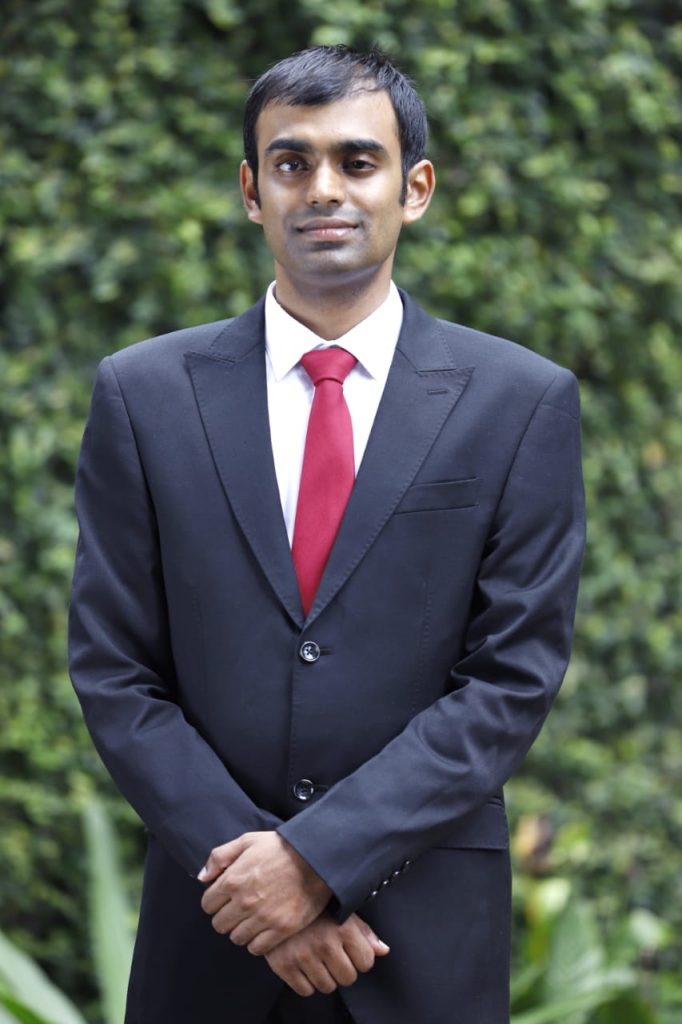 Ganapathy C A is a first year HRM & LR student in TISS, Mumbai. A management graduate from Christ university Bangalore, he has worked as an Analyst in the Human Capital Management division of Goldman Sachs followed by a technical support representative in IBM. Ganapathy loves travelling and cycling. He has always been interested in making available, affordable food and education to all, and would like to come up with an idea to implement it someday.