Every morning when I open my newspaper, a 2 – page unmissable advertisement, put out by Facebook, educating me about why Free Basics is good for India, assaults me.
Free Basics partners with Internet Service Provider (IPS) to provide free & preferential treatment – in short violating Net Neutrality – which seeks to provide free & unbiased internet access to all.
Instead, of me explaining the issues, I would request you to view an infotaining video posted by SnG Comedy. I am sure you will find it informative & entertaining & also help you take a decision.
But should you decided to support the cause do remember to click on the link today – because it is the last day!
Disclosure – My son, Kautuk, has scripted & also acted in the video. For a good measure, he has also used many 'dialogues', which my wife & I have subjected him to, over time.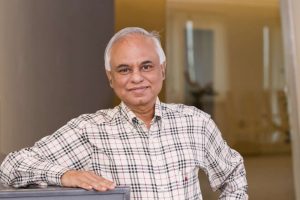 In this series, Rajesh Srivastava, Business Strategist and Visiting Faculty at IIM Indore gives you a regular dose of strategy case studies to help you think and keep you one step ahead as a professional as compared to your peers. Rajesh is an alumnus of IIM Bangalore and IIT Kanpur and has over 2 decades of experience in the FMCG industry. All previous Strategy with RS posts can be found here