SJMSOM IIT Bombay has continued its famed legacy with 100% of its students securing internship offers from reputed companies spread across varied domains.
40 companies visited the campus, offering coveted roles in Consulting, Equity research, Operations, Product Management, Sales & Marketing, and Supply Chain Management.
Take Your Career To The Next Level. Ask Our Experts Anything. We Will Respond Within 48 Hours.
The highlights of the summer placements for the Class of 2020 are as follows:
The highest stipend offered was Rs. 3.00 lakhs.
The average stipend recorded was Rs. 1.77 lakhs, rising by 23.8% as compared to last year.
This year the median stipend saw an increase of 30.5%, reaching Rs. 1.7 lakhs.
80% of the batch received an average stipend of Rs. 2,02,489 with the top 30% bagging an average stipend of Rs. 2,59,588.
Of all the companies that visited the college for the process, FMCG/FMCD were highest in number (26%) with Consulting/IT being the second highest (23%). BFSI, Manufacturing, Healthcare and E-commerce made up the rest of the company split that visited the campus.
The following are the details about the above-mentioned companies that visited the campus: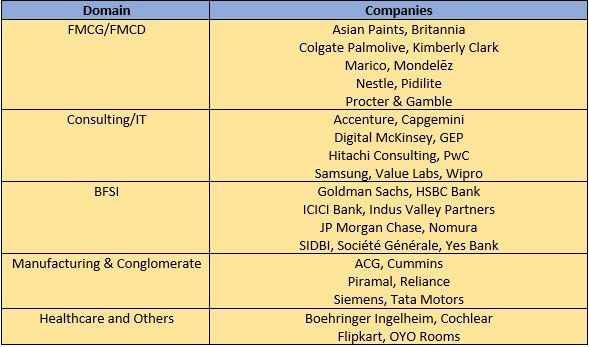 The placements in SJMSOM IIT Bombay have increased by leaps and bounds over the years. And, the Summer Placements for the Batch of 2020 was a testament to this fact.