"Try never to be the smartest person in the room. And if you are, I suggest you invite smarter people or find a different room."
- Michael Dell, Dell Technologies
I found myself in many different rooms, albeit virtual, during my summer internship with Dell Technologies. With the pandemic raging in 2021, I geared up to join the virtual workforce, still grappling with the "new normal" as I began my summer internship program at Dell. I reflect upon my journey of 9 weeks that gave me a slice of what working at Dell is all about.
As I eagerly waited to start my internship, my buddy at Dell reached out to me to socialize with their culture and helped me ease my nerves. I was soon handed over a lot of equipment to make my internship journey as smooth as possible.
Take Your Career To The Next Level. Ask Our Experts Anything. We Will Respond Within 48 Hours.
Dell Technologies is a computer technology company with products including PCs, servers, network services, computer software, etc. The organization prides itself in being the PC of choice for first-timers, myself included. The organization reveres the values of customer orientation, innovation, results, and integrity, and leaders can be seen embodying these values in every decision they make.
At Dell Technologies, I interned with their HR Rotation Program – an international program with interns from the US, Ireland, China, and India. My journey started with leadership and peer communications which helped me understand the business and culture better. I interacted with interns from across the globe, understanding their backgrounds and projects and thus developing a Rotationers' network.
---
The Journey
"Anything that can be measured can be improved."
- Michael Dell
The two summer internship projects assigned to me were based on this principle. Both the projects tackled pressing HR issues that a majority of organizations face these days. After creating a timeline, I took my sweet time to understand the context and look at the problems from every possible angle. Throughout my journey at Dell, I was reminded of the importance of networking. My managers and mentor went out of the way to introduce me to different leaders and peers who have worked on similar problems in different geographies. Leveraging this network became the key to better understanding the projects and formulating a solution post-diagnosis. The projects also helped me appreciate what working in virtual teams was like as I worked with my co-interns to generate deliverables.
Both projects involved research, leveraging internal and external networks, and creating implementable deliverables. The creative freedom and constant support by my managers and mentors were almost endearing, helping me overcome various hurdles of the virtual workplace. My interactions with them gave me deep insights into improving the projects and becoming a better professional at the same time.
As all good things must come to an end, so did my summer internship. While giving me sleepless nights, the final presentation with international SVPs and VPs was also a one-of-its-kind experience. They exemplified the values they spoke about so dearly. The support provided to showcase my project and learnings and the openness to suggestions for the internship program truly enriched my internship experience, as I saw my managers "walk the talk."
The internship helped me hone my technical, managerial, and networking while helping me develop a deep connection with the organization. It allowed me to interact with the most brilliant people in various virtual rooms, making it an experience I'll cherish forever.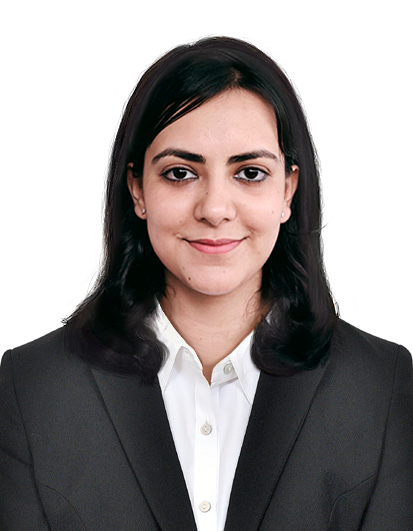 Abhiruchi Kaul is a Decision Scientist turned HR student, currently in the final year at HRM & LR, TISS Mumbai. She has a knack for learning new things and can be seen crooning her favourite tunes in her free time.