In this article,
Pooja Kumari,
a student of
IIM Bodh Gaya
who interned at
Being Platinum World Pvt. Ltd. in the Human Resources domain
talks about her summer internship experience. Find out about how she prepared for the summer placements, her onboarding process, her experiences & what her learnings are during this internship.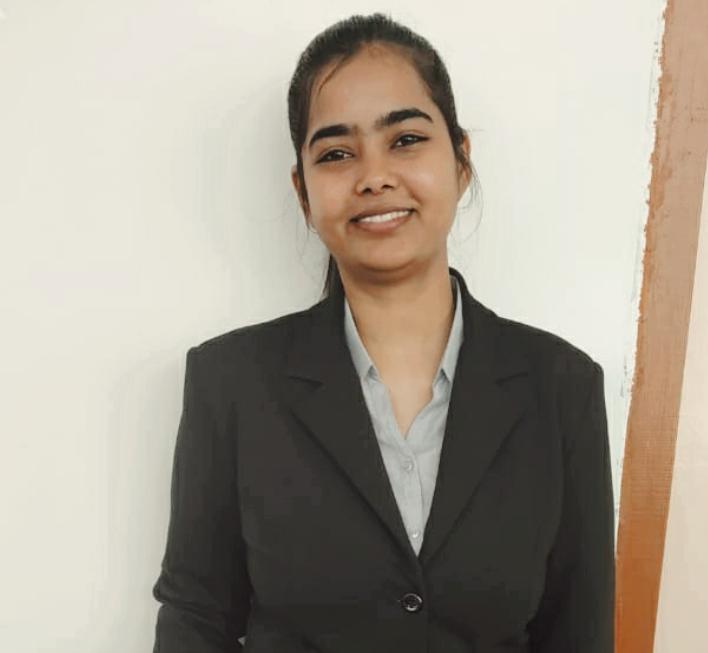 This vernal, I was looking for various opportunities in Human resources, the only business discipline that is closely linked to my career goals-which I believe is my area of interest and strength in terms of skills I possess. As I am a fresher with biology stream and now pursuing MBA, I preferred to get into the Role of my choice in Summer Internship without considering the brand importance. Previously, I was perplexed about how to proceed on building my profile with such diverse background but it is rightly said that the key to succeed in achieving your goals is to have patience, faith and confidence. I struggled, failed and learnt from them to ace future interviews. I lived this biorhythm lifecycle for over 1.5 months to get one proper suitable role for myself.
And finally, felt like ages to me, I bagged my 2 months Summer Internship as Recruitment and Selection Role in "Being Platinum Pvt. Ltd.", one of the fastest growing and intensifying company in FMCG sector. The recruitment process was in two steps- the CV shortlisting, Personal interview with the head HR and I successfully aced both of them. I was blessed to have been offered this internship of 8 weeks spanning the entire summertime.
When I first heard about this opportunity, I wasn't sure if I could do it since I was merely a fresher with biology background but during the interview, I truly connected with my head HR and the organization's mission and keeping my intriguing attitude, I aced the interview, got the preferred role with unique sector and learnt a lot throughout the journey.
---
On joining the company as an intern, how has your onboarding experience been like?
Due to the outbreak of Covid-19 second wave, I was lucky enough to get WFH option in my internship period. It all started on 16th April morning. Without any work experience, feeling hysterically nervous and excited, I joined my first ever Corporate G-Meet to connect with my colleagues, peers, Head of the company. I knew I might not be equal to every talent present in that meeting but I remembered A.P.J Abdul Kalam sir has said, "we all have an equal opportunity to develop our talents" and since then, I committed myself to make the best of this opportunity earned by me and develop my talent. I was ready to battle and bear every cons & pros of the corporate world.
I had 2-3 days of orientation comprising of -GD, company's briefing and HR responsibilities. Having GD on the very first day of orientation sounds weird right? But believe me I haven't experienced such humble and warm welcoming in any of my internships. GD was on "your life with COVID-19" and all of us spoke about our life, what we felt about corona phase or anyone undergoing through corona cons. This was the awesome beginning of connecting with one another by knowing their respective stories of life. There was no hesitation or nervousness left after that. It began with strangers and ended as a family!
This speaks highly of the "Being Platinum" that it is people oriented. Then we were told about the hierarchy and the operations of the company and about our responsibilities as interns. It's been whole 1 month of my internship till now and my experience was like amazingly wild roller-coaster ride and full of learning at the same time.
---
***
TIMELINE, PROCESS AND RULES
You don't need to register on InsideIIM.com or on the Kampus App to take part in Summer Saga Season 8. Simply share your experiences in the Digital Diary. To maintain standardisation, every Digital Diary will have a few questions that you'll need to answer.
Access all the Digital Diaries forms from here: Digital Diary 1 | Digital Diary 2 | Digital Diary 3 | Digital Diary 4 | Digital Diary 5
Your overall submission will be evaluated on the following parameters:
-Completeness: This depends on the number of Digital Diaries you have filled.
-Value Addition: This depends on how in-depth your answers have been. The score for this parameter will be given by our Judges.
-Reach: This depends on how many unique people have read your internship experience once we publish the article. We maintain fair play, we will publish all the articles on the same day, so that you can also share the same in your network.
There is also a title called, 'Campus With The Most Interesting Interns' that will be awarded to (a) the campus that submits the maximum number of entries and (b) the campus that submits the best quality entries (based on the score given by our judges). The minimum entries from campus to be considered for this title is 10. So, if you want your campus to win the title then make sure your classmates and other students from your b school share their experiences in this year's Summer Saga Competition.
---
This competition is broadly divided into four categories. Refer to the table below to know more about prizes in each category.
Prize Money

Category

Banking and Finance

Sales, Marketing and General Management

Operations

HR, Consulting and Others

1st Prize
₹ 10,000
₹ 10,000
₹ 10,000
₹ 10,000
Runner Up
₹ 5,000
₹ 5,000
₹ 5,000
₹ 5,000
The 1st Prize winner will also get a one-hour 1-on-1 career guidance session with an industry stalwart, from our panel of mentors in Kounsel.
Every year, we have Campus Managers from some of the top companies (such as Reliance, HSBC, Flipkart, ABG, HUL, TAS, etc) judging the annual Summer Saga competition. We will release the details of the judges of Summer Saga Season 8 soon!
Check out the previous year's
winners
!
Maybe this will help you reflect and recall these two months as well (which can come in handy when appearing for interviews in the future). InsideIIM is the perfect platform to chronicle your experiences, your highs, your lows and everything in between.
So guys, what are you waiting for? Start writing! You have a voice. You have the experience. Make the best of it!