In this article, Rishikesh Agnihotri, from TISS Mumbai's Co' 22 talks about his summer internship experience at Honeywell. Read on!
My Incredible Experience As An HR Pathways Intern At Honeywell
There are certain experiences in life that can't be quantified nor requisitely expressed as we find ourselves overwhelmed with a feeling of intense amazement and gratitude. Personally, as an MBA student, my recent stint at Honeywell as an HR Pathways Intern is one such instance. The learnings and exposure that I have received during this time has been a phenomenally transformational experience for me, on both personal and professional levels. As I fondly recall, I aspired to intern at Honeywell very early on when it visited my campus for a pre-placement engagement session where I became acquainted with the whole gamut of its diverse businesses ranging from Aerospace, Quantum Computing, Building Technologies, Automation, IoT etc. which projected a very technology-centric and futuristic aura that made it highly appealing. The other aspect that piqued my interest deeply was the HR pathways which is a very structured and holistic program within Honeywell that lays out a very detailed career roadmap for budding HR professionals like me and so I sensed a great learning opportunity for myself. After clearing multiple rounds of pre-assessment, I appeared for the personal interview and finally got selected. I was greatly overjoyed the day I received this 'good news' and that sense of euphoria still persists within me whenever I reminisce that time.
Take Your Career To The Next Level. Ask Our Experts Anything. We Will Respond Within 48 Hours.
The most interesting part about my internship journey was that my learning within Honeywell began immediately after being placed in October last year, as I was kept engaged by the company in the whole time period before my internship commenced through frequent e-newsletters and embedded videos in e-mails which provided glimpses into Honeywell's various HR practices related to employee engagement and D&I initiatives. One such example was the 'future-shaper' videos where women engineers belonging to different nationalities from the various SBUs of Honeywell across the globe shared their experiences and journeys in short videos in a storytelling format. This really resonated with me as one of my overarching professional goals in life is to work towards fostering and developing a truly diverse and inclusive workplace, and looking at Honeywell's accomplishments in this space made me quite upbeat and restless to start off as an intern.
I had a very seamless on-boarding experience and was assigned an amazing mentor who wonderfully guided me throughout my internship journey. My project pertained to early career development for Graduate Engineer Trainees, which was modeled as a research encompassing various aspects within the HR domain ranging from university relations, recruitment, manpower planning, career development, compensation, succession planning and talent retention etc. From my perspective as a first-year masters' student, I couldn't think of any project better than this as I had the opportunity of working across multiple HR domains within the company and interact with professionals from both HR and line functions. The entire climate was very helpful and nurturing and the inputs that I have gathered through my interactions during this time has not only enhanced my knowledge, but has also helped me challenge many of my pre-held assumptions.
During this time, I also got to witness some of the most amazing employee support and assistance programs to address the challenges posed by the current pandemic. A companywide COVID vaccination program for employees and their families had been organized by the company and the HR team played a very proactive role in its planning and on-ground execution. Their tireless dedication towards this initiative deeply inspired and motivated me to one day function in a similar capacity where I could be actively engaged in managing and assisting employees on such a scale.
In conclusion, I would like to say that Honeywell's essence is perfectly captured by its '9 Behaviors' which I've personally seen being so effortlessly exemplified by all the people I've interacted with who made my entire internship journey an enriching and unforgettable experience.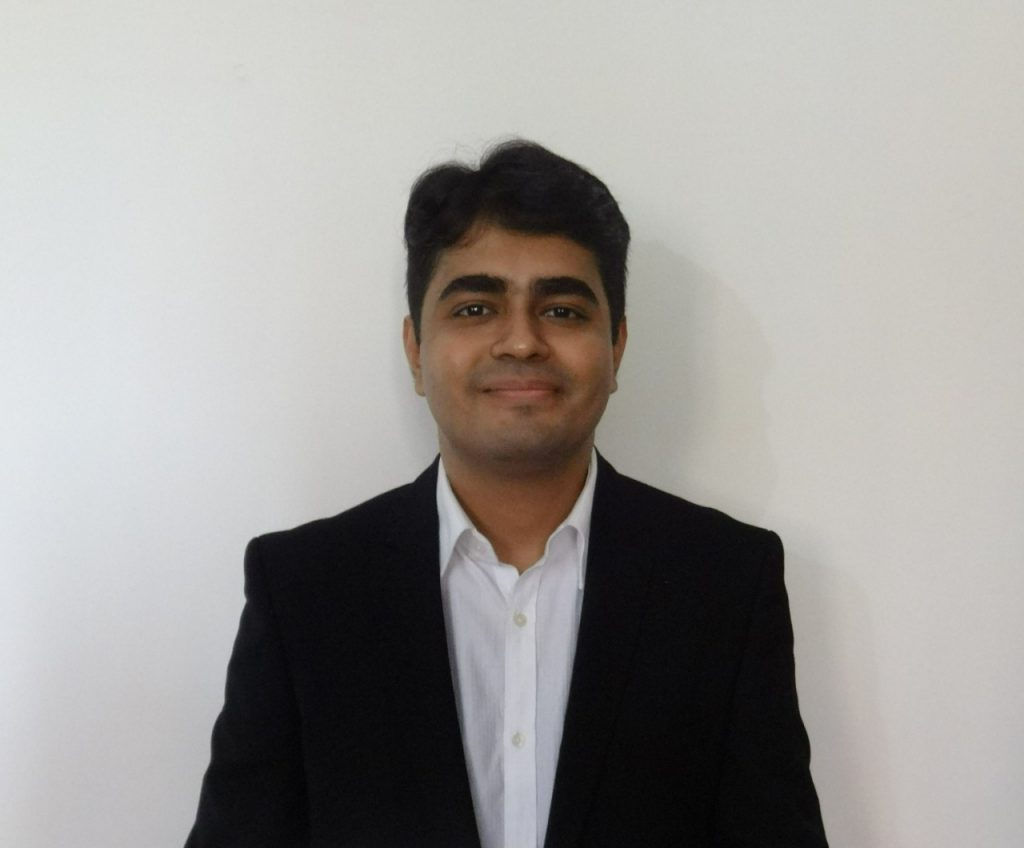 Rishikesh Agnihotri is currently a final year student at TISS HRM & LR, Mumbai. A mechanical engineer by graduation, he loves to combine his technical aptitude with his management learnings to seek newer and more efficient ways to do things.