You are almost there. So close that you can actually feel you are at the b-school. Nothing can go wrong now, can it? How can it go wrong? You have scored enough to get an interview call. You just have to go there and be yourself. It's easier said than done. You are ahead of the curve. Don't you want to keep it that way? Do you know why out of 20,000 calls only 6,000 students get into a b-school? Because of this stage. Because of GD-PIs-WATs. Here's where everyone falters.
Remember that you are battling with the some of the brightest minds in the country. You aren't the only one who cracked CAT. You aren't the smartest person in the room. There are bigger fishes in the now, small pond. Don't be the small fish no one cares about. Getting a call is one thing and converting that call, another.
Call toh aa gaya but convert nai hua toh?
If your CAT attempt, your CAT score, and your CAT percentile matters to you; you need to make this next round matter as much.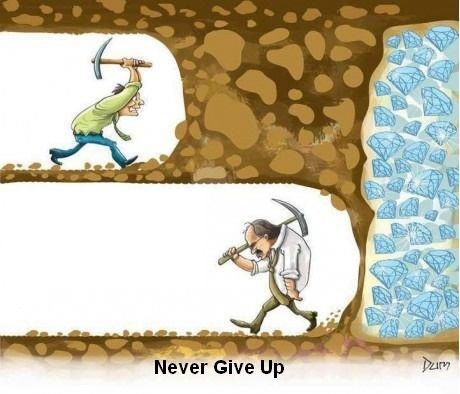 If you are expecting a call or if you are already shortlisted, you must allow us to help you. We don't promise magic. But we do promise to enhance your presence in your upcoming GDs, and PIs compared to your competition. Apart from the MBA Interview Prep Guide you also get -
- 2 Video interactions with Deepali Naair and other course takers every month until March 31st (Hangout format)
- Review of your Career Goals Essay (Not individual B-School Forms)
The first Video Interaction will take place on 14th January. So Hurry and join the course now!
Check out the free sample of the course, here.
Check out Deepali Naair's Success Stories, here.
Also, if you have scored more than 90%ile in CAT, fill this form to be a part of InsideIIM Gold. You get a coupon code to avail Rs 499 off on the course.
You know what a catalyst is? A catalyst speeds up a chemical reaction. Deepali Ma'am is a catalyst. She speeds up the process of preparing for GDs-PIs-Grooming and more. She has helped students in this domain for more than a decade now.
With her help, you can convince the b-schools, the world, and even yourself that you are special. All her students are in premier schools like IIMs – Ahmedabad, Bangalore, Calcutta, Lucknow, Indore, Kozhikode, SPJIMR Mumbai, XLRI Jamshedpur, JBIMS Mumbai, INSEAD, NUS Singapore, HEC Paris etc. apart from other top schools like NMIMS Mumbai, IIFT Delhi, SIBM Pune, MICA Ahmedabad etc.
For someone who wants to get into a b-school of their choice. If you believe that you make your own choices, this is for you. Most importantly, for aspirants who are willing to work hard to be their best self for the next round of battle.
Deepali Ma'am once pointed out that the pain of not converting a call is always more than the pain of not getting one. You would only know if you experience it. But why seek pain when you can experience the same high of getting into a b-school like when you see your CAT results?! And trust us, the high and the euphoria would definitely be greater this time around.
Check out our Weekly GD Prep Corner here.
Team InsideIIM will moderate the answers to ensure that they are relevant and not abusive. Also, we will have industry professionals and experts from InsideIIM (all ex-IIM, XLRI, MICA only) will rate each argument on the thread on the scale of 10 with some guidance.