"The credit belongs to the man who is actually in the arena; whose face is marred with dust and sweat; who strives valiantly, who errs and may fall again and again because there is no effort without error or shortcoming."
-Theodore Roosevelt, 26th president of the United States
Every day-dreamt of an idea which could shape-shift a business or even better living, but it's way too crazy that you yourself couldn't help laughing at the mere thought of it as a reality.
Yes, we have all been there and so did many of the successful entrepreneurs. Though they might not regret their failure, they'd regret if they haven't tried.
We the entrepreneurship committee of IFMR-GSB Krea University wanted to serve the aspect of entrepreneurial craziness, we've all been hiding, for a day.
We hustled our efforts and bustled our marketing skills for the event, The Flea Market 2.0 which was held on the campus.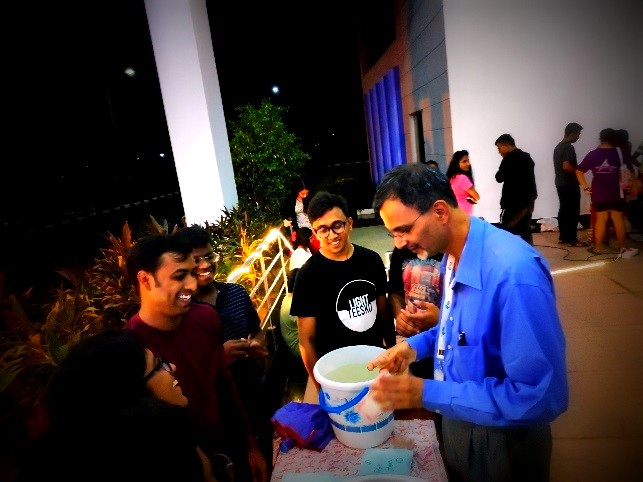 The event was a phenomenal success. What took us back, was the innovation involved, the creative charade, the optimized classics, the tips, the tricks, and the DIYs that our fellow mates fed their ideas with, which obviously took a toll on the judges.
The royal blooms- the floral stall stood to be the winner and the Palm reader was the runners-up. Some of the students won over students'hearts with their delicious and succulent foods, cashed in on the opportunity.
To my perspective, everyone was a winner in their own ways. The ones who shared happiness and the ones who learned lessons which the books and the blackboard couldn't.
I raise my glass in gratitude to everyone who pitched in with high energy and gave their best to make the event a memorable one.
Representative –The Entrepreneurship Committee