Ice Creams and Ice Cream Parlours have been an all-generation favourite for decades and decades. Our very own Aamchi Mumbai has seen the evolution of stand-alone ice cream parlours to multi-chain outlets. Baskin Robins from California, Gelato from Italy and Haagen Dazs from New York have continued what our friendly neighbourhood parlours had begun. Our neighbourhood parlours like Naturals and Apsara have themselves spawned franchisees all over the city and beyond. And In this age where we all scream Ice-cream for these modern formats, K.Rustom, a stand-alone, half a century old, ice-cream parlour has been able to not only sustain but has managed to thrive.
K.Rustom and Their Customers
K. Rustom is located at Nariman Point and it is extremely popular for its ice cream sandwich, which is a thick slice of an ice-cream between two sheets of crispy wafer biscuit. This place is not only for kids but also for the grown-ups. It is a place which has been catering to everyone's taste since 1953. Through an experiment in 1953, they ended up producing the most famous ice cream sandwich. We interviewed Ms Nilloufer, the great granddaughter of Mr K.Rustom.
The one thing that sets apart K.Rustom from other is their crispy wafers which they get from a company in Pune and Hyderabad. But currently they are facing issue with the supply of the wafers. Ms Nilloufer said, "We have to constantly keep an eye on the weather or else the distribution of wafers will be delayed. Also on occasions such as bank holidays and festivals we have to stock the wafers since people come with their family".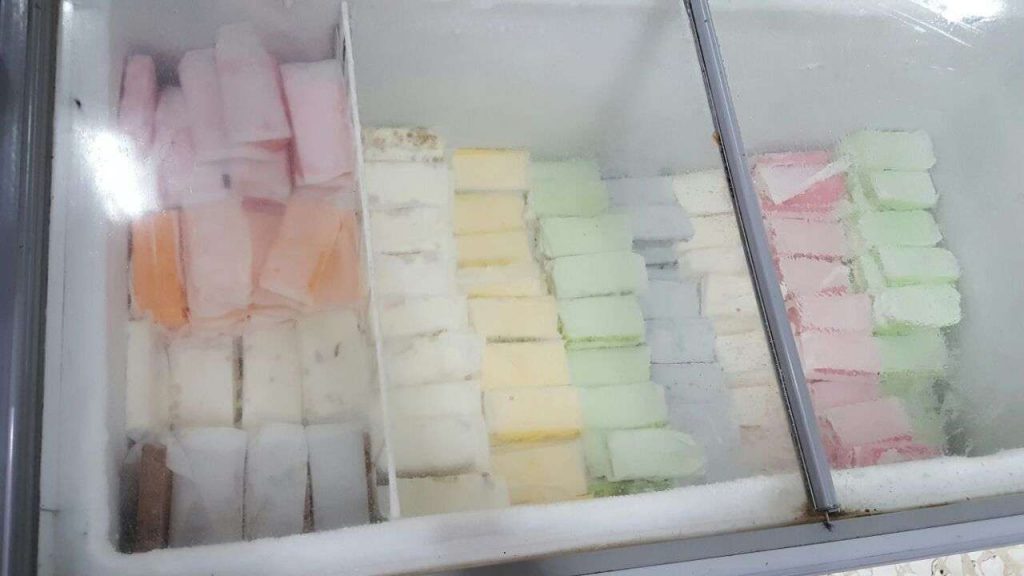 "I have seen customers who are coming here since they were a kid and now they bring along their kids and grandkids", says Ms Nilloufer. She fondly calls them the '3rd Generation' kids. Ms Nilloufer said that there are all kinds of customers who visit since it's an ice cream product but the colleges nearby add more to the business. "These students never come alone; they always come in a batch of 10-15", she adds. These colleges even asked us to keep a stall on their campus but we don't allow it but during events like treasure hunts, we do keep some hints for the students.
K.Rustom on Pricing and Competition
Over the years K.Rustom has managed to price their product marginally and that is the main reason customers keep coming back to them, Nilloufer said, "We try to keep our prices as low as possible but if there is a big rise in the price of Milk, Sugar or Cream which are the main ingredients then we have to increase the price." She doesn't believe in any marketing or product strategy. It has always been word-of-mouth publicity for them.
Every business faces competition in some form and K.Rustom has also faced it over the years but they all shut down because they just couldn't sustain with the increase in prices. One of the big brands (she didn't disclose the name) were even successful in poaching their head chef who knew the main recipes. Despite of that, they (the big brand) still couldn't survive in this competitive world.
We even asked her about the issue of employee shortage; she said that if one leaves then someone from their family comes. K.Rustom is a family business, and even the employees are a part of that family.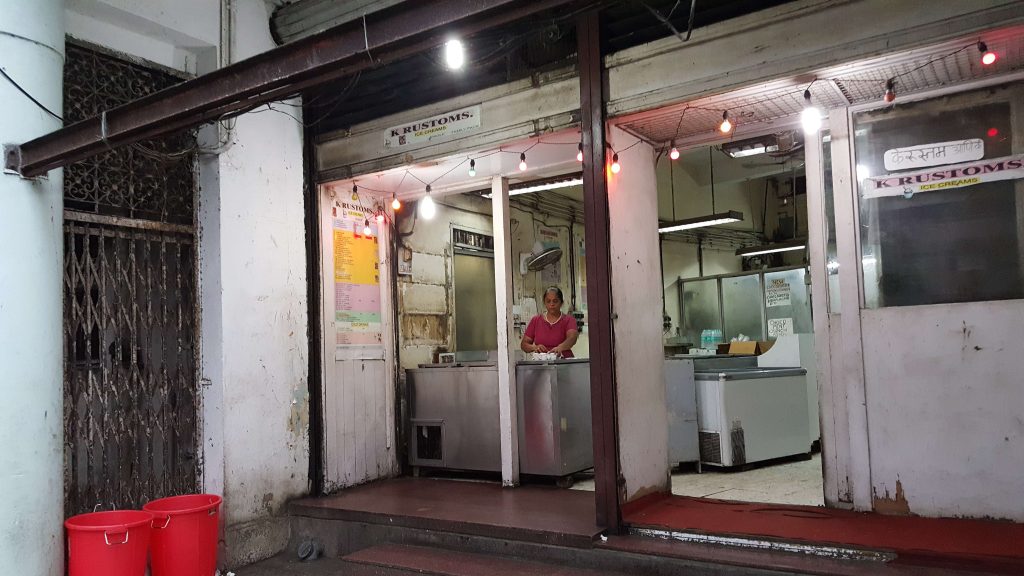 K.Rustom on Maintaining Quality and Expansion plans
Ms Nilloufer said, "We have kept the same recipe which my great grandfather innovated and we just keep experimenting with the flavour as per the customer's taste. Over the years, we added chocolate, chocolate almond and recently Pan Flavour ice cream because our customer demanded it."
She said that they have no plan for expansion. She is proud of the fact that, K.Rustom since 1953 has no franchise. Currently they even find it difficult to supply to this one shop, so to supply to other franchise would be a task. She adds, "This place has always been an unscheduled halt for the customer" so why would they want to move out from such a place.
K.Rustom's Message for You
"Stick to your business no matter how much hardship you are facing. It will give you results"
Learnings:
1. Treat your employees as a family.
2. In a business, the most important thing is to offer quality to your customers.
3. Don't be in a rush to expand, make sure you cater to your needs first.
4. Word of mouth is the best marketing tool.
5. Ask your customers what they want and provide it for them.
As told to Sonali Kapoor