In 2016, a strategy initiative, popularly called, 'Do Well By Doing Good', is showing promise of going mainstream.
Let me introduce you to TOMS, a for-profit company started in the US in 2006, which has 'differentiated' itself by embedded this strategy into its business model.
When you purchase a pair of shoes from TOMS, you actually purchase two pairs: one for yourself and another pair to be given to an impoverished child, on your behalf, who cannot afford a pair of shoes & therefore keep on falling sick – disease causing germs enter the body of the child through her feet, when she is walking barefoot.
Since its launch in 2006, TOMS has distributed upwards of 10 million pairs of shoes to children in 59 countries and clocked in the top line of $250 million (FY 2013).
Emboldened by the success it has achieved by pursuing 'One-for-One' for shoes, TOMS has extended this strategy to other product categories.
Take eyewear - when you buy their eyewear, a part of that profit is set aside to restore eyesight to people in the developing world, including India. Since inception of this scheme, it has recorded sales of 150,000 pairs of sunglasses which supports eye-care projects in the third world,
Take Coffee - Toms Roasting Co, where for each bag of coffee sold the company will provide a week's worth of clean water to someone in need.
"With every product you purchase, TOMS will help a person in need. The premise is simple, but the potential to help others is huge," says the website of TOMS.
Why are people supporting TOMS? I think for 2 reasons among others:
1. People rationalize – 'Anyway I am buying a brand for myself – now if this also helps a child in need – without costing me too much extra then why not do well by doing good?'
2. People tend to buy a brand that reflects their 'personality' or with whom they can relate. And if that brand does something - an activity, which they want to do & cannot, then the desirability for that brand increases.
Now here is the problem that people face – many of us want to support our community / environment – but we do not know how to go about it. Then we come across a brand, with which we can relate, which is not merely trying to sell itself, but also supporting the community & environment in which it does business. Bingo! The brand offers us a solution to our problem – why not support the brand by buying it – and through it participate in helping our community?
For these 2 reasons, brands that pursue this strategy – 'Do well by doing good' are able to gain consumer franchise, even in a hyper-competitive marketplace.
1. A new way of doing business is to evaluate the prospect of embedding 'Do well by doing good' into your company's business model. This strategy will help you differentiate your brand in a crowded marketplace; get customers to seek out your brand and give their business to it.
2. Embed this strategy only if you feel passionate about it. Do not pursue this strategy only to beguile customers into buying your brand – the backlash will be severe when customers discover you're sinister motive!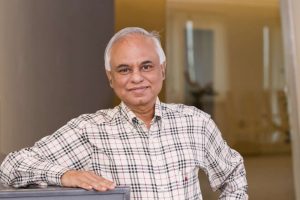 In this series, Rajesh Srivastava, Business Strategist and Visiting Faculty at IIM Indore gives you a regular dose of strategy case studies to help you think and keep you one step ahead as a professional as compared to your peers. Rajesh is an alumnus of IIM Bangalore and IIT Kanpur and has over 2 decades of experience in the FMCG industry. All previous Strategy with RS posts can be found here