"Headstart – Golden Jubilee Celebration Thought Leadership Series" : A multi-pronged initiative by the student body of IIFT to understand and align with industries better, Headstart invites a Thought Leader to the campus and creates an action oriented stimulating environment/platform for student fraternity to interact with industry leaders.
Here is our experience with one of such esteemed industry leader - Mr Anoop Prakash, Managing Director Harley-Davidson, India
A socially responsible manager, he is on the board of United Way Delhi, a non-profit organization that has been closely aiding the marginalized sections of society since 2008 to advance "common good" for the local community through innovative programs in education, healthcare, environment and livelihood. He interacted with IIFTians, Amit Bir Singh Chadha, Siddharth Mehta, Manu Chaturvedi who were pursuing their NGO internship there.
Talking about the key priorities of Harley Davidson, he emphasized that the first is customer satisfaction. Customers of Harley Davidson are really fans who build their lifestyles around the company's products. Goods and services are no longer enough—people want experiences. Not just relying on delivering good services, and top notch products, they aim to build experiences through creativity and innovation. Purchasing a Harley Davidson is for many, a life-altering experience. Post-purchase, Harley-Davidson maintains their customer's attention by offering the "Harley lifestyle." Purchasing the motorcycle is just the first step in the customer experience, what follows is individualizing bikes with aftermarket products.
He spoke about their aim to make their experience accessible to everyone- their core segment as well as outreach segment. Harley-Davidson has over 1,300 dealerships in over 60 countries, and each location is more than just a place to buy a motorcycle. Motorcycle enthusiasts can purchase a huge range of products from t-shirts to tailor made gear. Most dealerships also host events such as "garage night" for women to learn about the mechanics of how their bikes work.
Realizing that their customer base comprised of the 35 to 50 age group, an approach for involving the customer base above that age group resulted in the formulation of the Trike- Tri Ultra Glide motorcycle. Adding a dimension of exhilaration, in 2013, they had a large scale new model launch called Project Rushmore which encompassed dramatic styling updates that completely redefined and fundamentally transformed the touring motorcyclist's experience for their core customers.
He, as an employee understands and values the deep emotional connection that is created in customers through their products, services, and experiences. He also tries to ensure that every Harley customer knows that their unwavering loyalty to the Harley brand will be rewarded with a premium product and a supportive community that will last a lifetime. He stated that Harley-Davidson has proven that building a lifelong relationship with customers supported by unique customer touch points, breathes life into a brand.
Their products look, sound and feel are all a part of their design process. Ultimately, he stated "You don't need a Harley, you 'want' one."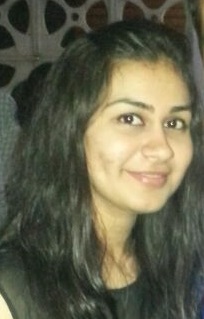 About Prachi
Prachi is a first year MBA(IB) student at IIFT, Delhi. She is a true Mumbaikar at heart. A dramatics enthusiast, she describes herself as full of expressions and laughs like there is no tomorrow. Having jumped into MBA straight after her engineering degree, the words people use to describe her are vivacious and bubbly. A quote by John Green that sums her up-"My thoughts are stars I cannot fathom into constellations."
For regular updates, follow IIFT here