What is the reasonable all-inclusive cost of an MBA Programme in India? What do students and alumni believe is the fair cost that they will be willing to pay for an MBA?
It's time to reveal our findings. This is year 5 of our Recruitment Survey and Recruiter Rankings. The only platform that provides insight into what students and management professionals think. We look at their aspirations and motivations. We also come out with lists of the most desired recruiters across top business school campuses in India. These findings are based on surveying over 1200 students who answered over 25 questions in our questionnaire.
We start with a fundamental question? How much are students willing to invest in an MBA programme? We don't consider time at the moment (1 year or 2 years) but only the cost - Tuition Fees + Accommodation + Other Expenses to complete the MBA. All figures below have been compared with the corresponding figures from our 2015 survey.
What do Aspirants and 1st Year MBA students think?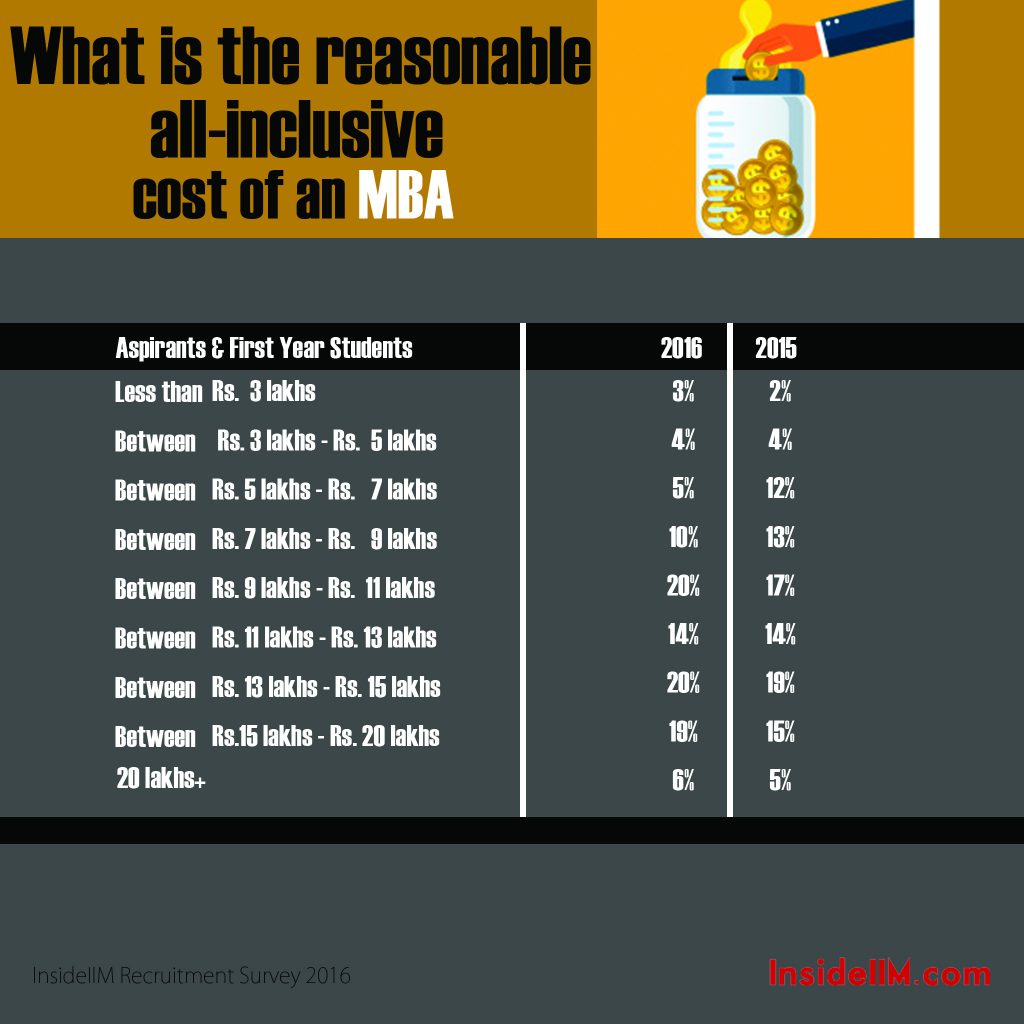 What does the graduating Class of 2017 think?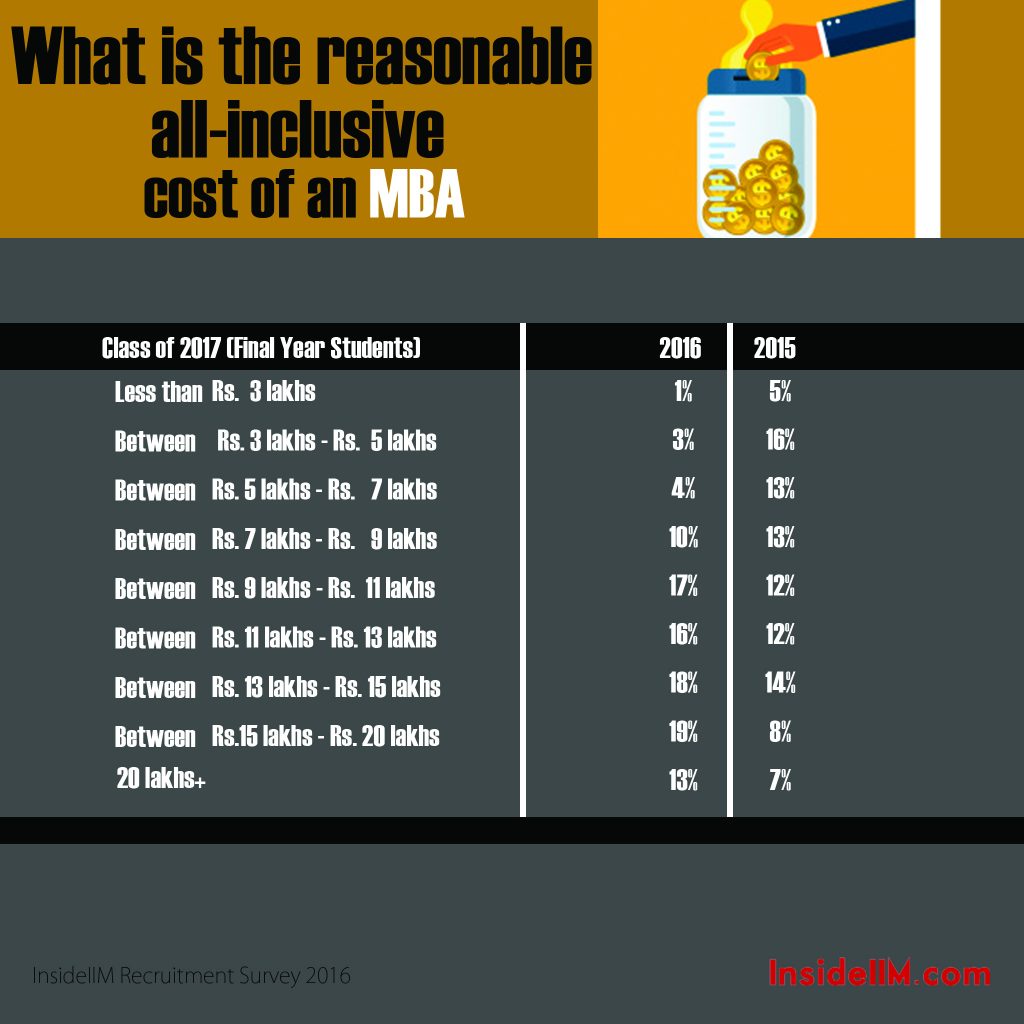 What do those who have passed out recently think?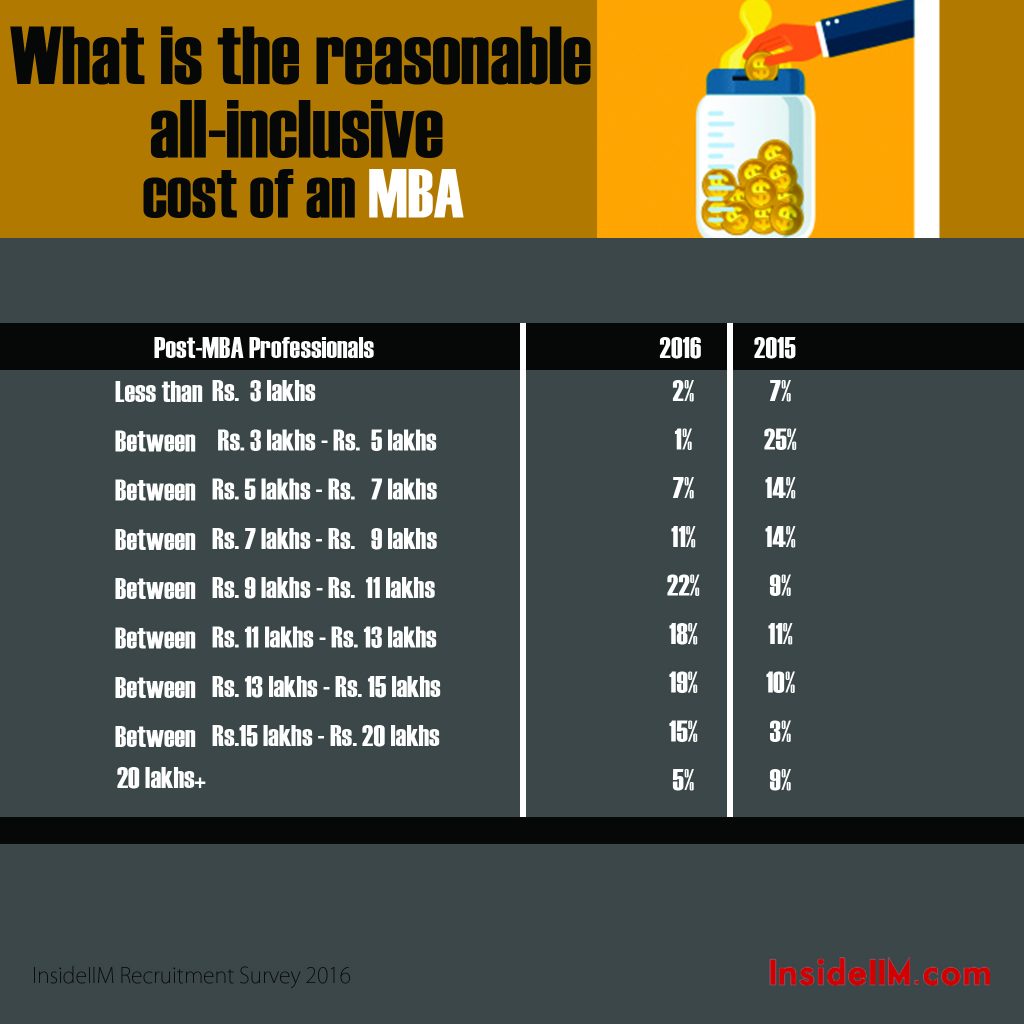 How many Aspirants and First Year MBA students plan to take/have taken a Loan to fund their MBA?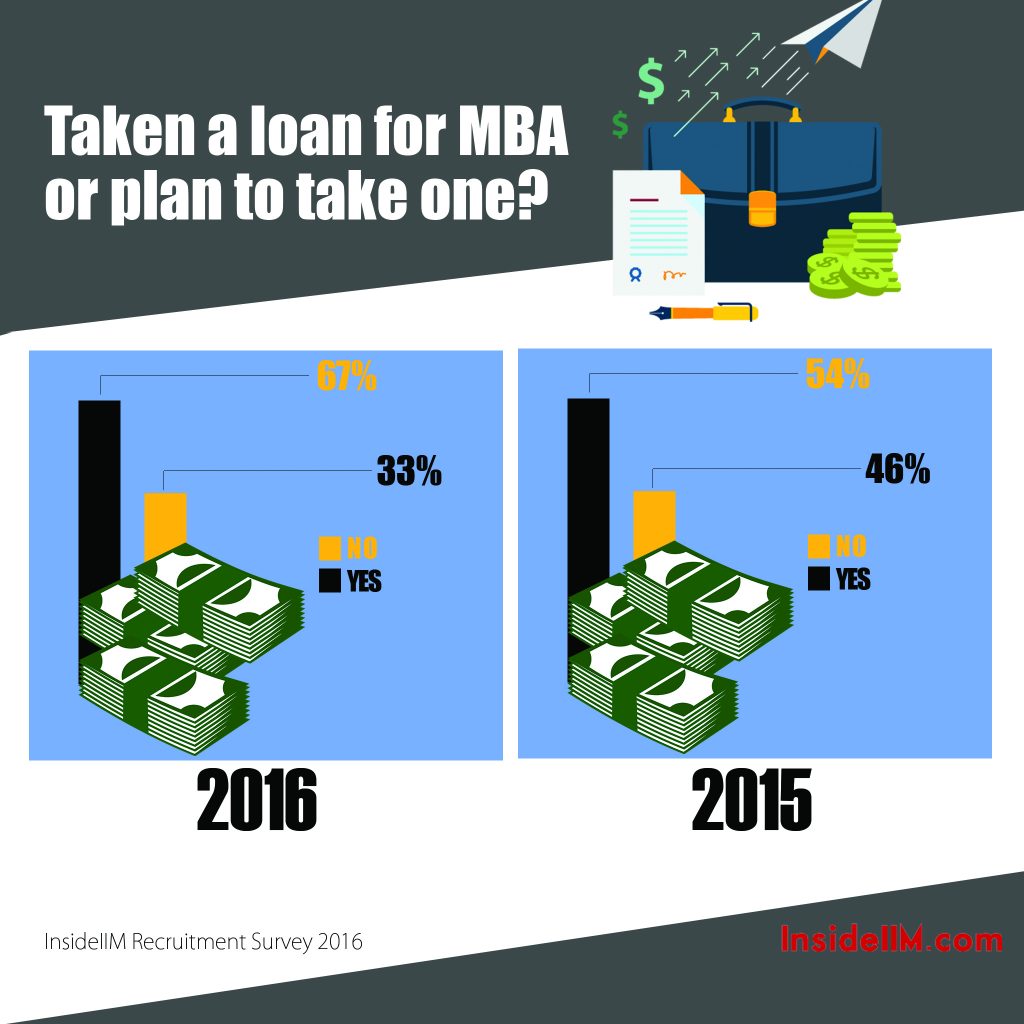 Less than 10 years ago, a PGP from IIM Ahmedabad could have been done in less than INR 4 Lacs considering all expenses (excluding cost of Student Exchange). Things changed from the year 2008-09 as most old IIMs increased their fees with increased autonomy and preparation for implementation of OBC quota. Private schools followed suit. State Banks came forward and offered education loans at attractive rates. The mental adjustment to a higher cost is complete now. Over 65% of the graduating class from India's top 40 schools in 2017 feel that the fair cost of an MBA programme is 11 lakhs or more. Over 82% feel 9 lakhs or more is acceptable. Even aspirants who are about to enter business school next year have accepted the new reality - Almost 6 in 10 aspirants (59%) are ok with shelling out 11 Lakhs or more for their MBA. A healthy 19% feels even 15-20 Lakhs is justified. On quizzing aspirants and first year students, we found that 2 out of 3 have either taken an education loan or plan to take one.
Isn't it astonishing how quickly things have changed? Does it also point to the increased acceptance of student debt? Does it also say that students are happy with the kind of placements and jobs they are getting from campuses? The MBA albeit from top schools still provides an acceptable ROI?