Having spent the entirety of my life in the Southern states of the country, travelling to XLRI meant crossing the invisible wall into the East. 6 hours after boarding the flight, I landed at Calcutta. I could barely differentiate between Hindi and Bengali. Thanks to the relentless efforts of my parents, despite my best interests, I had learned the syllables of the Hindi language. I shall call the Hindi that I know 'Uber Hindi' - for that's the bare minimum required to survive a chatty uber driver (Haan bhayya, teek hai etc.).
Anyway, there I was at Calcutta airport, making frantic gestures while trying to explain to my Uber Pool driver exactly where I was. Another 6 hours later, I found myself in Jamshedpur, trying to find my ride to college. Brilliant as I was, I tried bargaining with the autowalas. After turning down a few unwieldy ones, I found an auto driver who grabbed the luggage from my hand the moment he realized that I could count only up-to 'pachis' in Hindi. That was lesson one in Sales & Marketing – always make a fool out of the customer. Hence began my learning in Business Management.
The first few weeks flew by dispersed with constant reminders of hailing from the South. Once, I ordered a boost at a cafe. The conversation ended 10 minutes later with the shopkeeper explaining how much South Indians love Horlicks (Fun fact – Most of Horlicks' sales stems from South India). That was lesson no. 2 – most of your learnings come from outside the classroom. I realized a little that that was the final chapter.
Soon, I understood that the place that I hailed from was defined easily by a few words – Rajini, Enna Rascala, Filter Coffee, thayir saadham (curd rice), Southern pride and a large mass of anti-Hindi population. Some are true. Some are not. I will leave the guessing part to you.
The beauty of a B-school is that you get to learn about a multitude of cultures at one single place. To behold this wonder in all its glory, one has to walk into one of the cultural dinner celebrations. It is akin to a miniature version of a cultural museum – a feast both for the eyes and the belly. I was introduced to kachoris & khandvis. My counterparts were introduced to the delicacies of murukku and appam from the south. Clothed in traditional attire, there arises the dreaded question that is quite hard to answer – Is that a lungi? What we wear is a Veshti. Thanks to Bollywood, traumatic images of 'lungi dance' like the one below flash through the mind at the mention of the word lungi.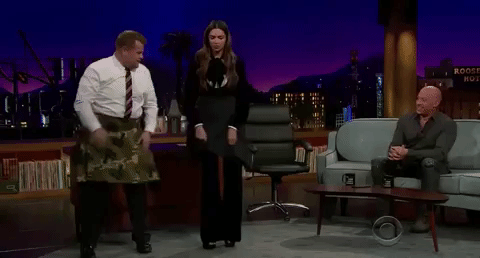 This learning of cultural differences continues throughout the year. One year after my serendipitous encounter with the autowala, I caught my friend staring at me with disbelief. He had caught me red-handed. I had spread out a banana leaf and mounted a generous dose of biriyani on it. The safety standards of banana leaves were immediately brought into question. Amidst protest and disapproval, he was introduced to our traditional way of dining.
While I was able to get rid of some misconceptions about my culture, tradition and identity, I received learnings in equal measure. I landed in Jamshedpur afraid that I would be a misfit amongst some of the finest candidates from the far reaches of the country. One year down, I can say that we all are a curious band of misfits who surprisingly get along well together despite our differences. We find that our likenesses far outweigh the differences.
The blend of culture that you experience here at XL is something that cannot be experienced elsewhere (you can tell the same about your respective institutes). Here, you dispel myths, get myths dispelled, find friends from unlikely places and if you are lucky, even find love. While I have penned down my experience, I hope that I add a bit of colour to this canvas called MBA.
Feel free to share any interesting experiences that you have had in the comments below.