(View Part 1 – Cost of a MBA, Part 2 – Salary expectations, Part 3 – Job Satisfaction, View Part 4 – Most Preferred Career Domain, View Part 5 – How can campus recruiters improve hiring, View Part 6 – Summer Internship Insights, View Part 7 - General Management Recruiter Ranks)
We start with ranks as per the responses of the graduating Class of 2017.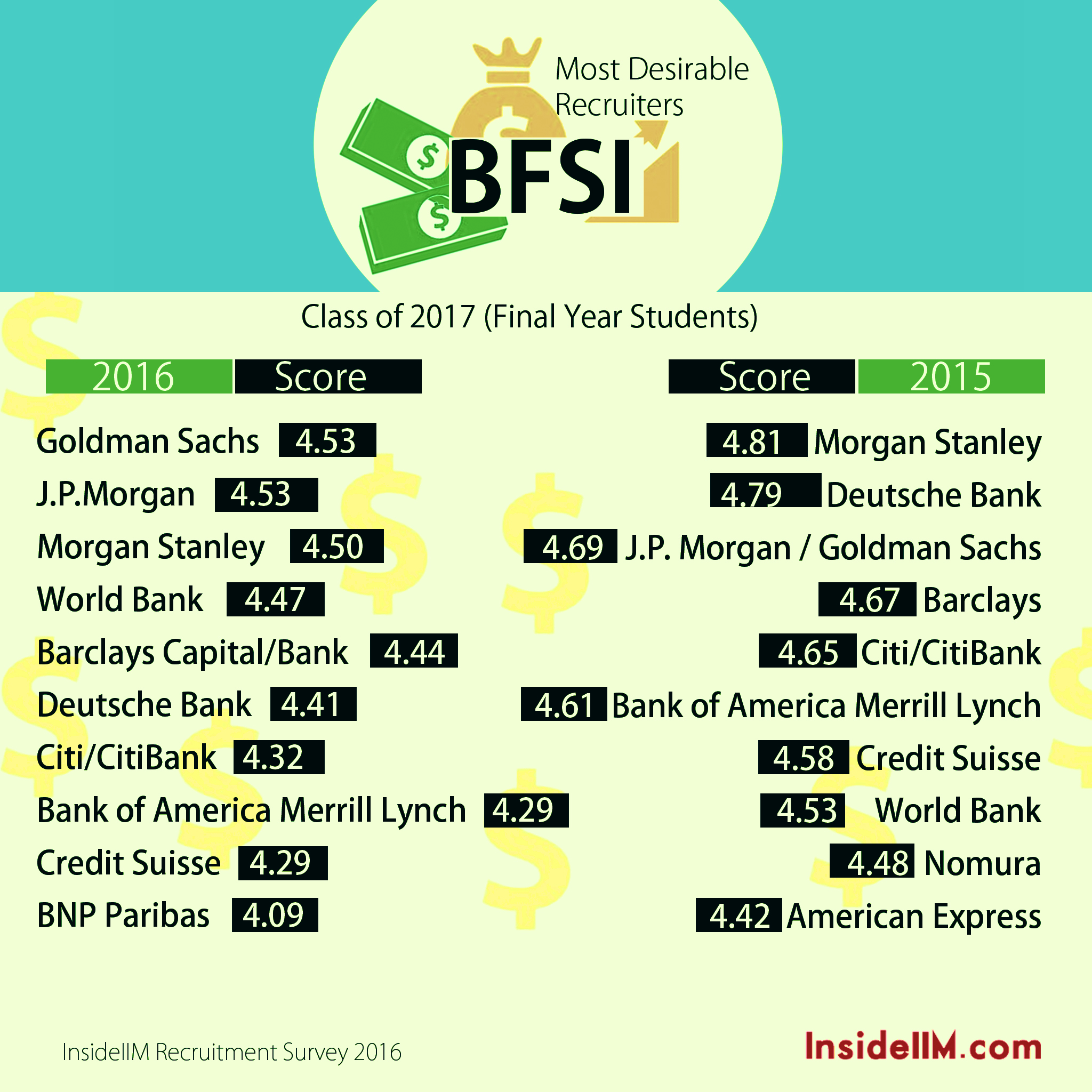 Goldman Sachs is back at the top and edges J.P.Morgan by a third decimal point. Deutsche Bank has really suffered as compared to its position last year. Has it got anything to do with the latest news in the media in Germany about the bank? World Bank as a preferred employer has really shot up in the rankings this year.
BNP Paribas in the top 10 is an interesting new addition in place of Nomura. The rest of the top 10 remains the same.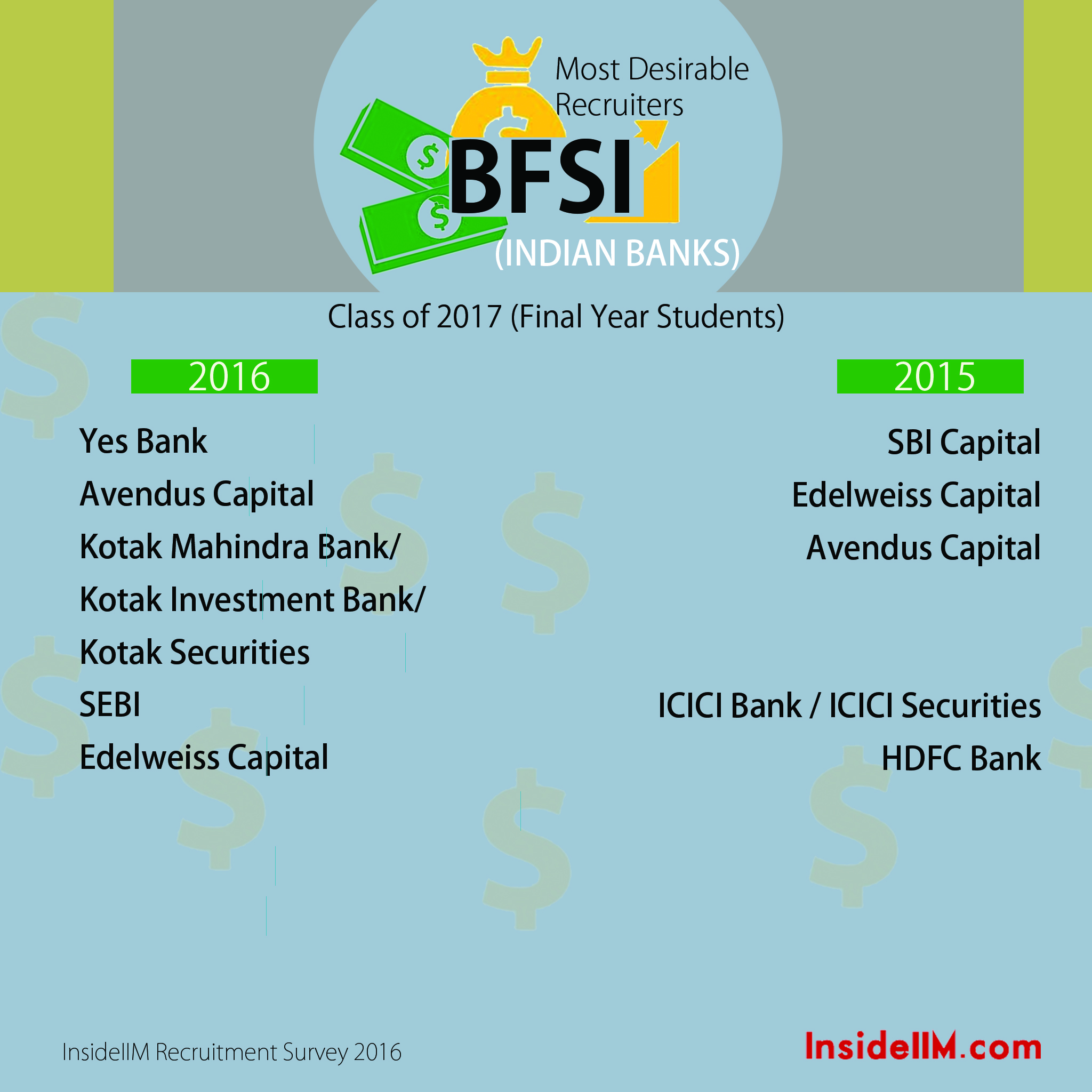 None of the Indian banks feature in the top 10 primarily because of compensation. However if one were to look at rankings within the Indian BFSI space, we see a drop in the Edelweiss employer brand. Yes Bank is a big gainer as it wasn't even in the top 5 last year and it tops this year's rankings. Avendus remains strong as ever. Kotak re-enters the top 5 space.
Alumni
What alumni feel is important in a rapidly changing financial space. It serves as a direction to people wanting to enter this space.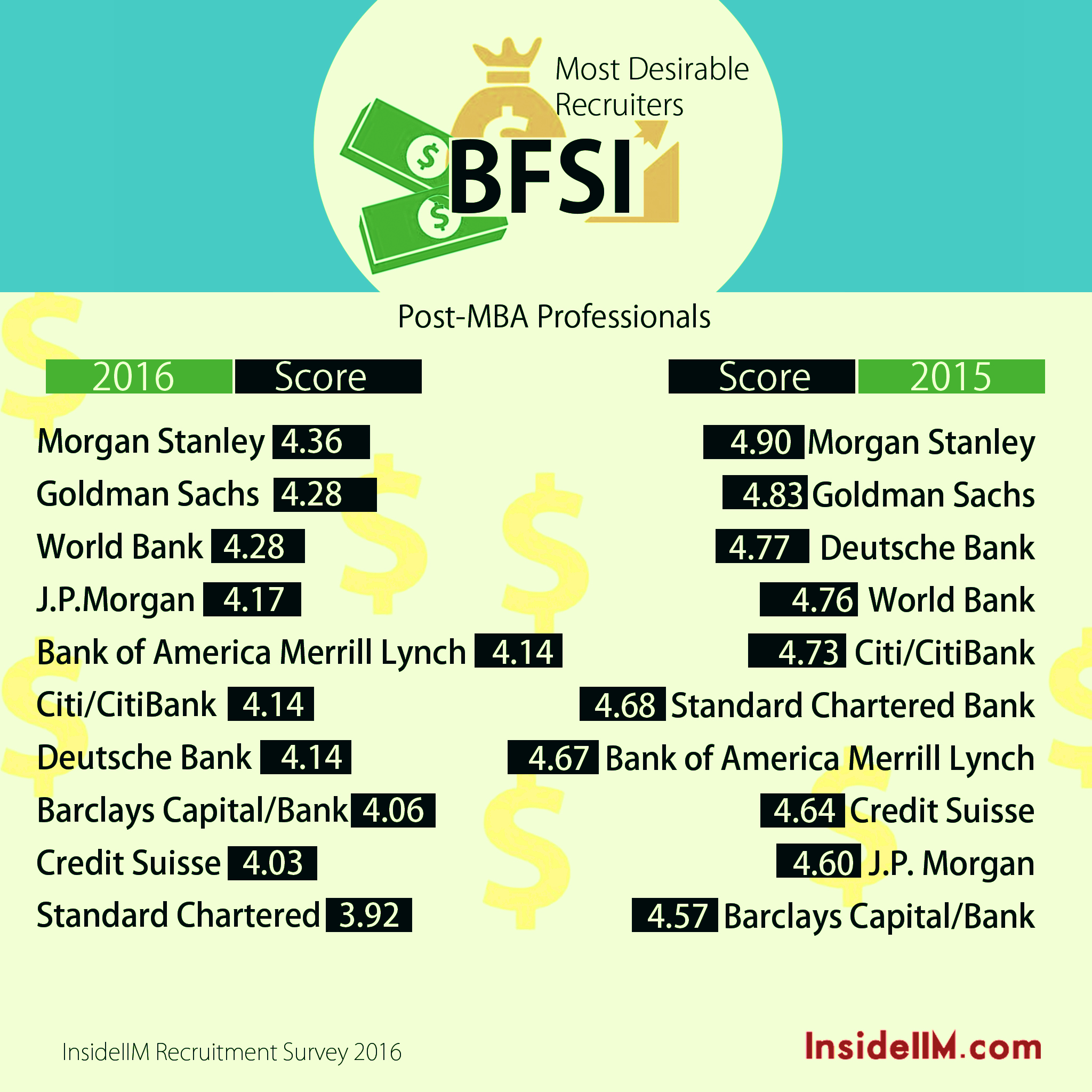 We see the fall of Deutsche Bank again. All names remain the same in the top 10 with musical chairs being played when it comes to ranks!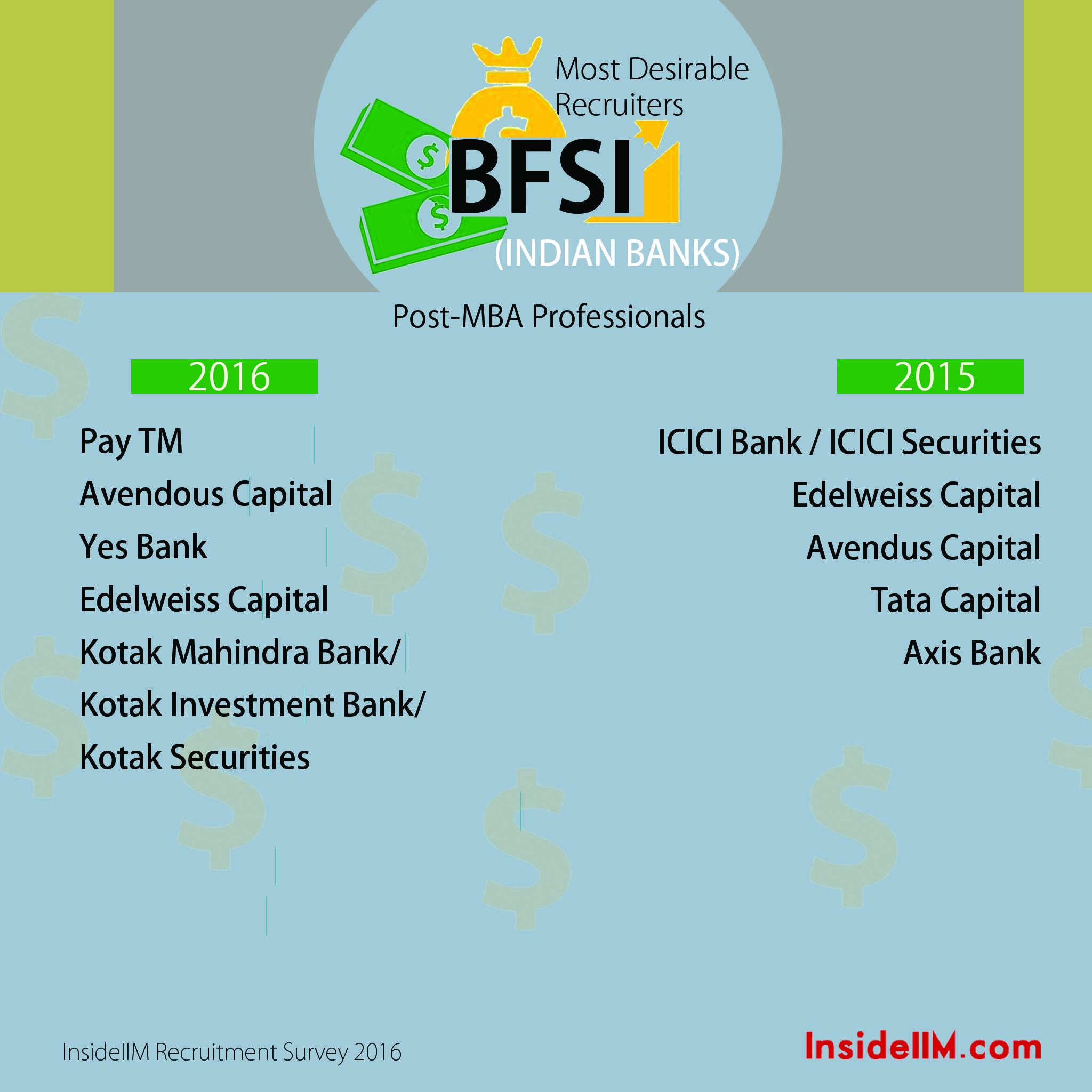 This is where it gets interesting. PayTM is the hot employer suddenly this year among B-School alums! ICICI loses its sheen and so does Axis. Negative PR around NPA issues weighing here?
1st Year MBA Students and Aspirants
The category with the least exposure. The ranking is almost entirely based on perception. Most of the respondents wouldn't even know all the activities a bank does. They will definitely struggle to explain what an investment bank actually does.