Why I Love XIMB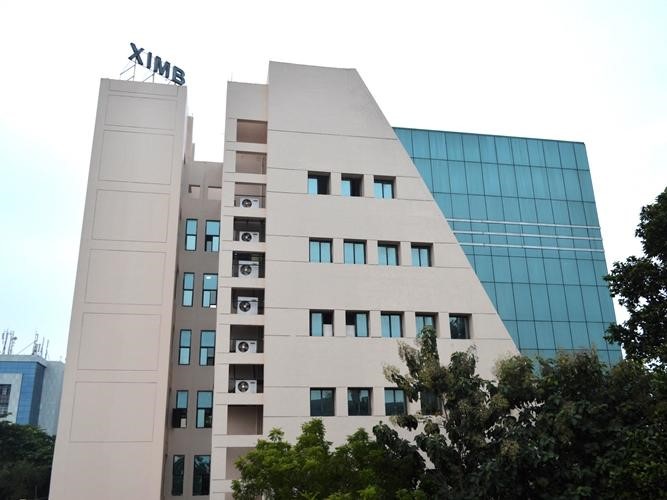 The Bhubaneswar heat, dripping shirts, perspiring thoughts, upholding conscious appearances but still unconscious among the melee, a new life about to begin, a journey yet to embark, lots of dreams to fulfill, lots of expectations to cover, uneasy glances, nervous smiles and many more. These were just a tint of the plethora of experiences I had as I entered the XIMB campus. My journey for this destination had come through a lot of rigors of CAT, XAT, the group discussions to the interviews but the first day I came into the campus I saw 'The journey has just started' logo printed on the finely engraved graffiti wall near the mess area. Excited as many were, I entered my hostel room, met my roommate and started to explore the campus. Situated right in the heart of the city the campus never failed to amaze me as it has lush greenery and the view from the top floor is practically amazing. There are lots of canteens and plenty of opportunities for a sports junkie like me to spend time around. Then came the seniors and their interactions some of which were overt while some being highly 'covert' and I had a fun time interacting with everyone around.
But at the end of the day when I got down onto my bed and thought about what I have been through for these past three weeks, I have grown a strange penchant for the ways this institution works. Further when I tried to decode as to what it was that I really liked about the campus, was it the greenery that provided a respite from crowded Delhi or was it the seniors whom I have started to like. After a long thought, I have finally decoded why I love my campus, it's because it's not just a campus, it has practically become a home and has provided me with a second family. The seniors are there to guide you and break you out of the shell. The professors are there for you at every step you need and so is the mess food whenever you feel hungry. So many quizzes and activities going on around that I hardly missed Delhi anymore. What more can someone ask for?
Which ABG Company I would like to work with?
The ABG company that I would like to work with is Hindalco industries and among its many plants, the Renukoot Aluminium plant is where my heart is. I am an electrical engineer and pursuing my MBA in operations I want to work in a core field. Hindalco along with quality work is the master at providing the work-life balance. Moreover, the Renukoot plant is situated in a beautiful spot where along with work comes an equal dose of relaxation.
By Kartik Sharma
First Year, BM