1. Green Campus: IIM Udaipur is first of the new IIMs to move to its permanent Campus of 300 acres, which is the biggest campus among all the IIMs. The overall design of the campus reflects the traditional fortress architecture that is a significant part of Rajasthan's history and culture. The IIM Udaipur's Campus has been awarded GRIHA's (Green Rating for Integrated Habitat Assessment) 5 Star LD rating which is the highest level of rating for large developments.
2. Ranking: IIM Udaipur is ranked 13th in the Management Category and 1st among all new IIMs by the National Institutional Ranking Framework (NIRF). According to the methodology deployed by UT Dallas (UTD), IIMU is now rated 3rd among Indian business schools based on research published in leading global journals.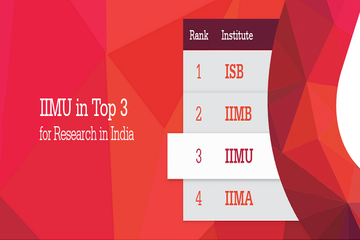 3. Entrepreneurship Support: At IIM Udaipur, entrepreneurship is at the core of what we do. To promote innovation and entrepreneurship, IIMU has set up its own Incubation Centre with approval from the Department of Science and Technology (Government of India). Many Programs like Summer Entrepreneurship Program, Management Development Program for Women Entrepreneurs (MDPWE) are running in the campus to encourage, empower and educate potential entrepreneurs to create their own business or social enterprise and to help established entrepreneurs to grow their existing enterprises.
4. Multi-dimensional Immersion Experience: Round the globe, MBA programs are realizing that learning is best achieved by doing. At IIMU, this indispensable idea translates to Immersion – in other words, getting students to dive into real-life environments and explore learning for themselves:
Rural Immersion, where students gain an understanding of rural India by spending a week in a village where they work closely with NGOs to appreciate on-the-ground realities and challenges faced by those at the bottom of the pyramid.
Corporate Immersion, through live projects and internships in India and abroad.
International Immersion, through student exchanges, internships, and courses like International Business in Practice.
5. Student-Driven Campus: IIMU is a student-driven campus. Here, students take ownership and responsibility for themselves and key aspects of student affairs. All student activities on campus are done by various clubs and committees on campus under the governance of the Council of Student Affairs.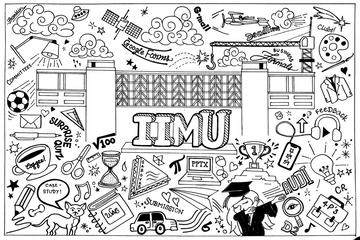 6. Academic Rigor: IIM Udaipur is known for its academic rigour, and the philosophy reflects in every aspect of its activities. No matter what happens, academics prevail over everything at IIMU. IIMU even follows 100% attendance criteria.
7. Start-up Culture: IIMU pulses with the energy of a start-up while building on the prestigious accomplishments and traditions of the IIM network. IIM Udaipur Incubation Centre provides the infrastructural facilities, mentoring, investor connect, administrative support and legal support which the early stage start-ups require. Just in 7 years, IIMU's alumni successfully managed to launch 19 start-ups like Bombay Shaving Company, Priptos, ikerZ, Tempawala etc. to name a few.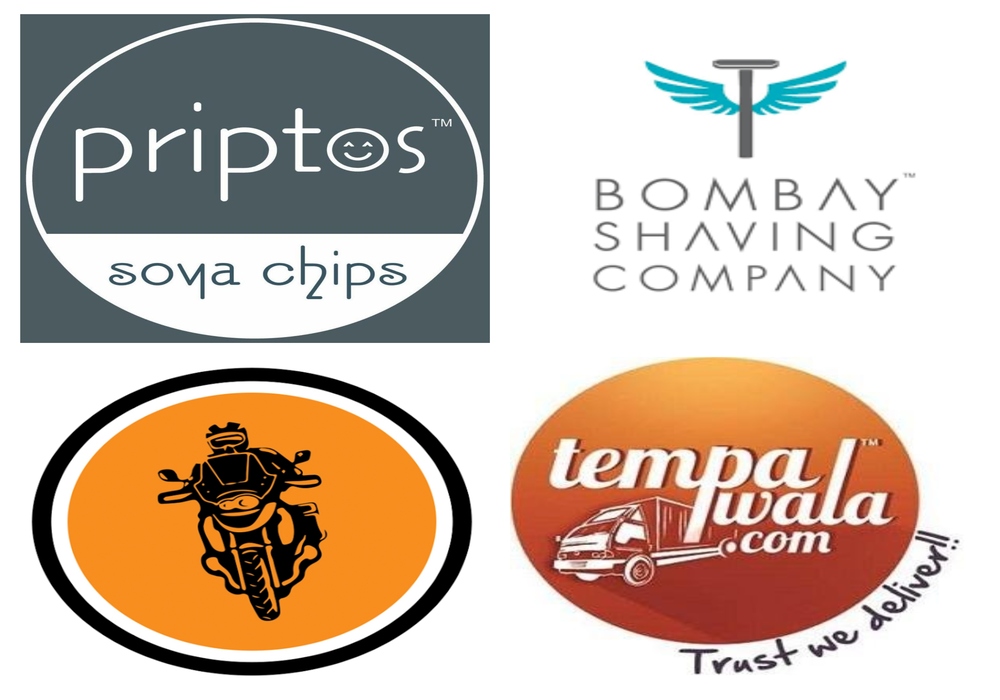 8. Infrastructure: On IIMU's permanent campus at Balicha, students benefit from newly-built, ergonomically designed A/C teaching spaces with a variety of layouts and capacities as well as multiple conference rooms and meeting spaces. IIMU's information technology infrastructure is amongst the best at any B-school in India. IIMU features 12 fully equipped terminals with subscriptions to Bloomberg's suite of financial market information and analysis tools. We have a fully functional and loaded Gym at IIMU which can put many gym brands to shame.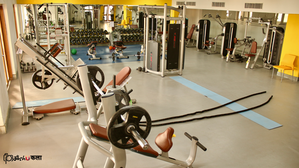 9. Centres of Excellence: IIMU has already established three centres of excellence to actively pursue and support research in the Institute's priority areas:
Incubation Centre: IIMU's new Incubation Centre started its operation in August 2016. The Centre is creating an ecosystem which nurtures and promotes entrepreneurship among IIMU students and supports aspiring entrepreneurs in the Udaipur region.
Centre for Development Management (CDM): Udaipur is one of the leading hubs for practitioners of development management in India. It has practically become the NGO capital of India. The CDM at IIM Udaipur works closely with the leading NGOs in the region to conduct research and build capabilities in this sector.
Centre for Business Analytics (CBA): The Centre brings cutting-edge research in analytics and big data to the classroom by offering customized practice-oriented courses in all our programs.
Plans are well-advanced for establishing additional Centres of Excellence for Tourism and Supply Chain Management.
10. Director: Many of you are definitely aware of the name Janat Shah, the director of IIM Udaipur, but for those who are encountering this name for the first time, I'll say that he is the architect of the vision at IIMU. Professor Shah has been the director of IIMU since its inception in 2011 and became the only director amongst the new IIMs to have received an extension to his tenure. Prof. Shah holds a degree in mechanical engineering from IIT Bombay and is a Fellow in Operations Management from IIM Ahmedabad. He teaches courses in Operations Management at IIMU. He also authored many books and papers on supply chain management. To know more about him, click here.
There are many more factors which add to the uniqueness of the institute like the City of Lakes-Udaipur, surrounding mountains in the Aravalli Range which offer enthusiasts wildlife and nature trails, motorcycle excursions, bird-watching, camping and trekking etc.
Indeed, it is one of the best places one can be on an MBA journey.