Institute Of National Importance - IFMR was established in 1970 as a not-for profit society by ICICI, the House of Kotharis and other major industrial groups. IFMR is recognised as an Institute of National Importance (Ministry of Finance) and Scientific & Industrial Research Organization (SIRO) by Government of India.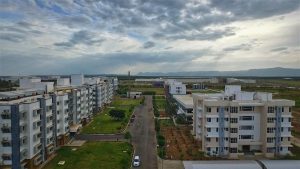 2. Located In A Booming Business Hub - IFMR is at the heart of Sri City, Andhra Pradesh: A place which is a Special Economic Zone, 2 hours away from Chennai and home to some of the big MNC's such as Pepsico, Colgate Palmolive, Mondelez & lot more.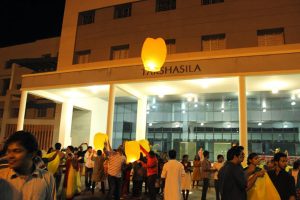 3. Infrastructure - 40 acres lush green Wi-Fi enabled campus with excellent facilities: AC Classrooms, Gymnasium, State of Art facilities for Sports, TV Rooms, Walking Track around a water body along with these we have a lab for simulated & real trading on NSE, Bloomberg terminal and HT Parekh Library, which is recognised as a World Bank repository.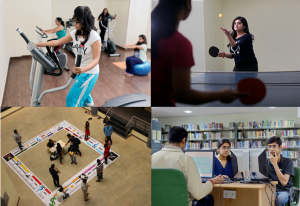 4. Philanthropy -IFMR is not only about academics but also about giving back to the society. "Samarthan "is a social initiative of IFMR, which aims at uplifting the society by providing education to underprivileged children.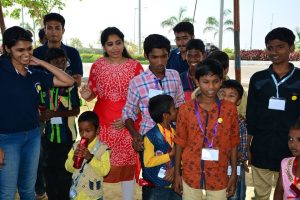 5. Exemplary Faculty Base - IFMR has excellent faculty, which hold PhDs from universities such as Minnesota, Ohio, Georgia, Stanford, IIMs and IITs, with a rich industry experience and a student faculty ratio of 12:1.
6. Specialisations - One of the unique institutes which provides specialisation not only in the common fields such as: Finance, Marketing, HR, and Operations & IT but also in the sunshine fields such as: Financial Engineering, Data Sciences with IBM Certification and Banking Financial Services and Insurance (BFSI)
7. Diversity - Current batch at IFMR represents 21 states. For IFMR 365 days is a festival. Lohri, Diwali, Onam, Pongal, Durga Puja, Christmas and the list goes on and on!!!!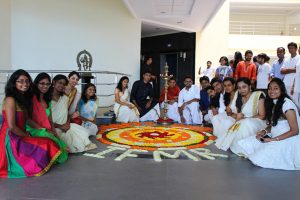 8. 100 % Placements - IFMR has been consistently ranked among India's best B-Schools since inception of the PGDM Programme in 2000. Our students are well prepared for management and leadership roles and can certainly make a difference to an organization. The Class of 2014-16 has been placed across 7 sectors with the top sector being Banking followed by IT & ITes and Consultancy. We also invite corporate and academic institutions to recruit successful researchers from our strong PhD Programme in Finance, Economics and other management disciplines. We believe this is the reason why we provide 100 percent placement no matter what.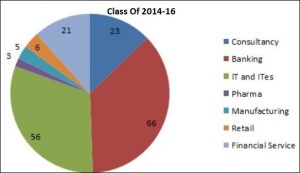 9. Mentorship - The Unique Concept of "Mentor - Mentee" - The experienced faculty helps students in making right decisions. Each student is assigned with a mentor with whom the student can discuss about any problem related to his academics and career.
10.Illustrious Alumni Base - IFMR has been known as a Business School for excellence. The alumni base is strong with them holding high positions in prestigious global companies, which includes the likes of -
Arun Ramnath - Director of Care Ratings(Sales)
Harsh Vardhan Bharatula - CEO-Shresta Trading Company
Kiranmayi Reddy - Assistant Vice President - Kotak Mahindra Bank(BFSI)
Rohit Mukkawar - Assistant Vice President - Ratnakar Bank(BFSI)
Amandeep Singh Kochar – Director - Brandmovers(Sales)
Rahul Jeewani - Assistant Vice President - IIFL Capital(Finance)
Click here to know more about IFMR.
This article has been written by Rahul Goswami, a first year student at IFMR. Rahul has a deep interest in Marketing and understanding World Religions followed by Public Speaking.

'This is a Promoted Feature'