6 Reasons why NITIE campus is indeed the God's own campus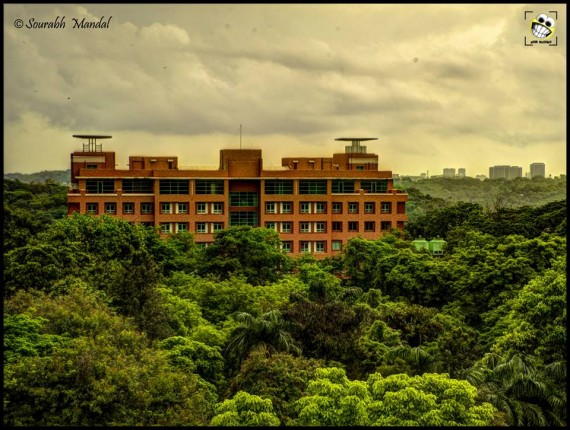 If someone asks you to picture a B School in your mind, how would it look like? Will you go for the clichéd red sandstone building containing dark hallways or will your picture be bogged down by practicality to imagine shopping mall like structures that look more like a coaching centre than a renowned institution, or much worse will your mind restrict itself to visualize just a department/library block in an engineering college campus?
When the same question was intriguing me last year, I had a different response. As a proponent of creative culture and a proud day dreamer I belonged to the exciting breed of people who wanted their imaginations to run riot while envisaging a campus- a place where we would spend the most important/fun two years of our lives. I was the sort who needed a splash of greenery in my abode, not the greenery of roller-made lawns but ones born out of a kiss from nature.
So when I decided to make my 2 years in a B school an urban experience in nature's cradle and not just an excuse to escape a boring IT job, I knew exactly where to go. The city was of course the City of Dreams, Mumbai and the destination 'The National Institute of Industrial Engineering' – popularly known as NITIE.
So what makes the NITIE Campus so unique? Here are six unique highlights that you would find in NITIE that I bet no B school campus can offer.
1.     Two huge lakes, a Pond and a Forest for a setting
The majestic Vihar lake with the Sanjay Gandhi National Park in the background stands as an epitome of tranquillity whereas the Powai lake with the Hiranandani Skyscrapers in its backdrop serves as a perfect date spot for the urban young.
And not to forget the most favourite hang-out place of every NITIEzen, our very own pond aka Sarovar.  We can promise you that several successful entrepreneurs or managers have found their inspiring big idea during one of their late night strolls around the pond. If not a million dollar idea, the romantic in you can always find a potential life partner. That's no less isn't it?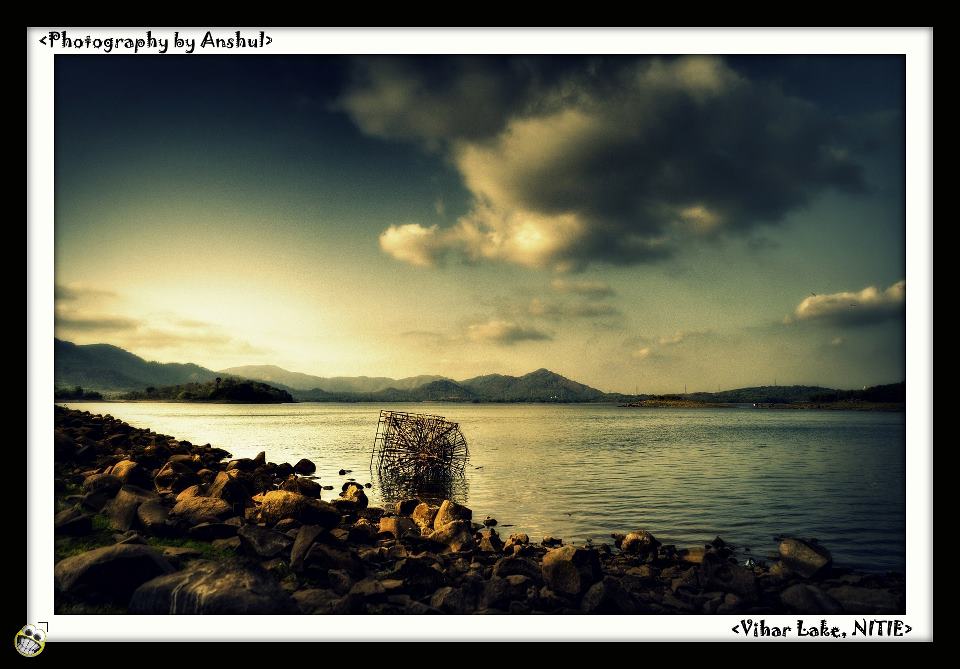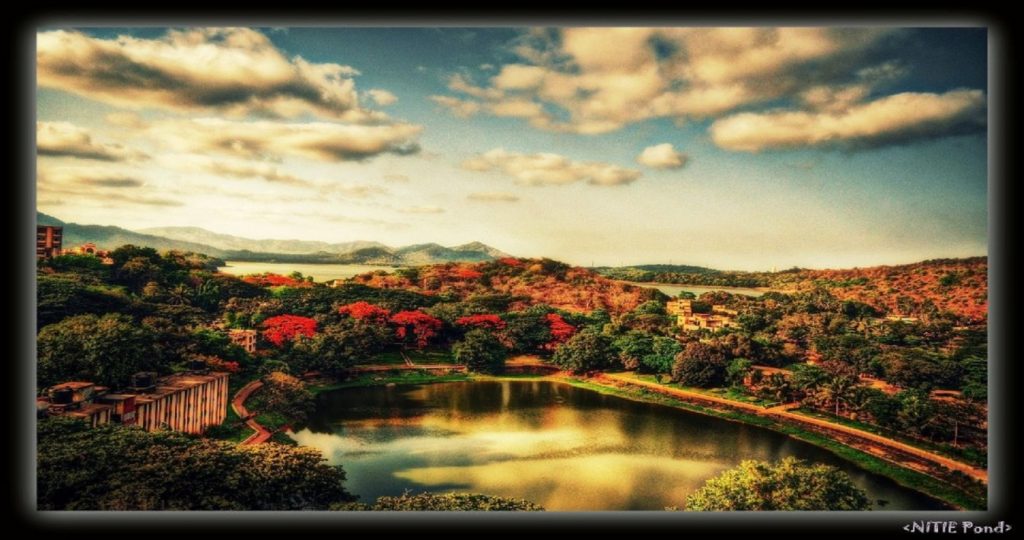 2.       Late night Leopards
When we say life at NITIE can sometimes become a safari, we mean it. Some campuses have friendly deers, some have pestering monkeys but very rarely does a campus have the reputation of having real predators like Leopards.
The stories about the sightings of leopards especially near the Anand Path are legendary. Though most of the campus is fenced now, there are still those lucky few who have spotted them and have made indelible memories of secretly gaping at their sheer beauty and have lived to tell the tale. Game enough?
3.       Crocodiles in NITIE Sarovar
For those who are bored of petting campus pet dogs and are fed up of feeding the domestic cats, the NITIE pond offers you something exciting. Introducing our very own Campus Croc, our beloved reptile which makes its appearance once in a while during monsoons midst cheerful welcomes and of course alarming screams.
Imagine peeping out of your hostel window while busy studying for mod exams only to find this beast popping its head out of the generally placid pond.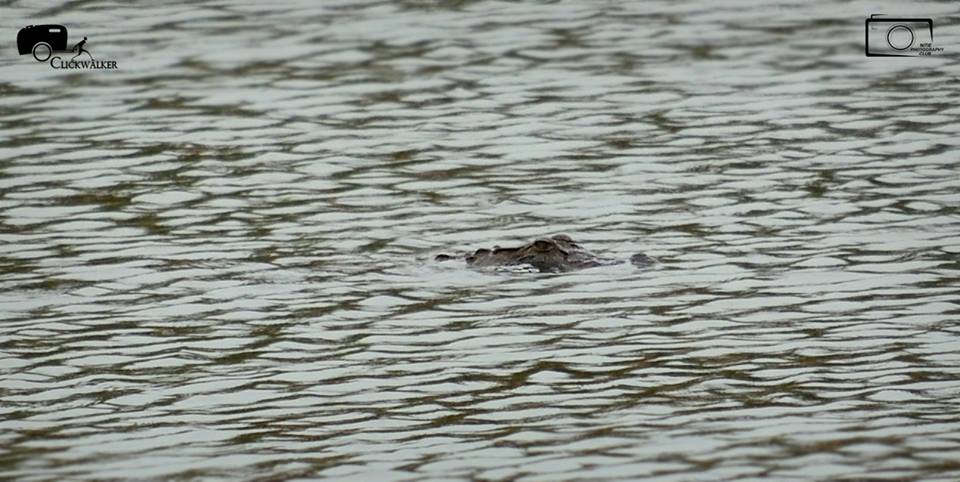 4.       96 Steps – Stairway to Wisdom
Every College has a trekking club, that's plain vanilla. But everyday life in NITIE involves a min-trek up the academic hill. The 96 steps embellished with creepers all around ensure that the procrastinator in us still gets his daily dose of exercise. So the next time when you find a NITIE team winning a sport fest or a marathon, you know the secret behind it. Stairway to wisdom.. Ahem also to fitness!!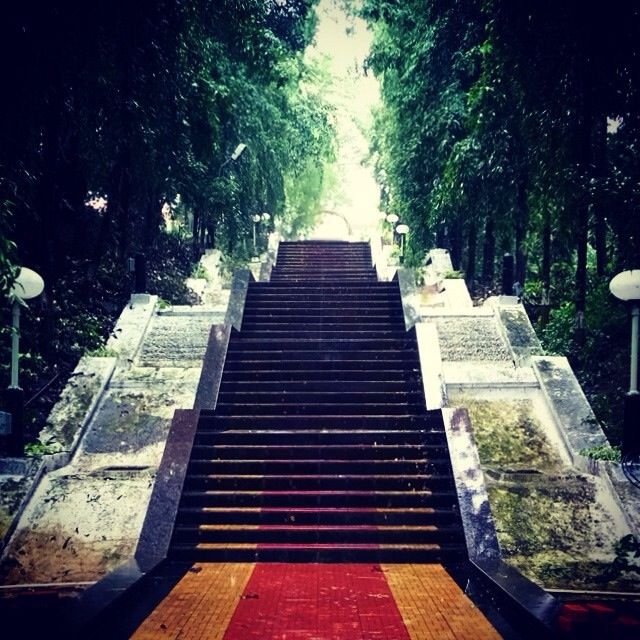 5.       Rare variety of Snakes
Talking about reptiles like Crocs, how can one forget their slithering counterparts? The God's own campus is home to a variety of snakes like cobras and pythons. The security guards are usually on high alert to keep them from disturbing the students. But I am sure the adventurer in you would say, "we ain't complaining, show us the black mamba"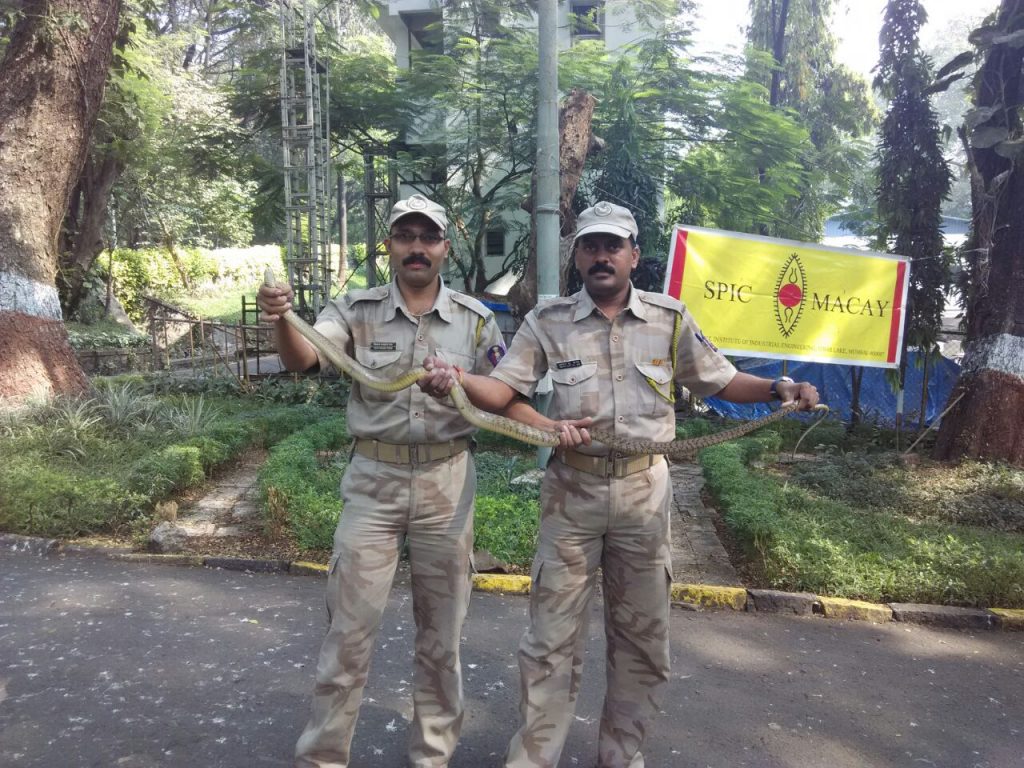 6.       Skyscraper Hostel
So is NITIE campus just about all the greenery, the water bodies and the wildlife it inhabits? Is it just an idyllic village- the exact opposite of the bustling city that it is located in?
Behold, the 15 floor skyscraper hostel (taylor hall) in NITIE squashes all the above claims. Quaintly embracing the skyscraper culture of Mumbai, this behemoth of      a building is the tallest B-School hostel in India. We said it is an urban experience in nature's cradle, didn't we?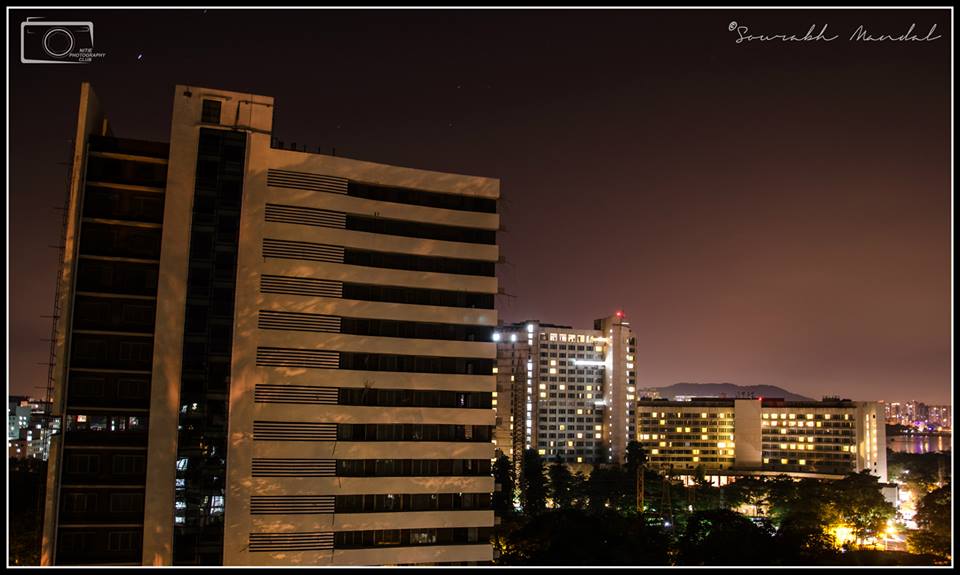 By Sushil Dev (A PGDIM student from NITIE)
Also read 10Things that make NITIE Mumbai special
Follow NITIE Mumbai at nitie.insideiim.com