---
With a path marked with so many milestones, how did you find the inner calling that set you on it?
It's all thanks to my grandfather! He has always motivated me to be myself and try different things.
---
Juggling between academics and extracurricular activities is a daunting task. Is there a mantra to it or a framework that can help one multitask?
For me, it has been an ardent desire to excel in both. I always plan my activities throughout the month well in advance. In this way, I know what days I will be travelling for Modelling assignments and what days I will be requiring concentrated academic/ professional rigor. Thus, time management and prioritization is the key to balancing academic and extracurricular life balance. Mentors in both fields act as a catalyst to help me with this.
---
When did you decide you wanted to pursue a career in Management? How was your experience at IIM Ahmedabad?
I decided to pursue management while I was in my second year of economic honors. My journey as an MBA aspirant has been INTENSE. It has required a lot of commitment, efforts, and dedication starting from preparing for CAT, Personal Interviews, Written tests to competing with the best brains across India to secure admission in IIM Ahmedabad and finally completing my degree. I have learned a lot at every step of this journey. It has stretched my mental horizons, helped me see a situation from all perspectives and helped me understand the best practices to approach a problem. It has further strengthened the importance of reading extensively daily and has developed an ability to select, organize, and analyze information in the most effective and efficient manner. The diverse set of individuals I get to study with has expanded my learning and knowledge by multiple bounds.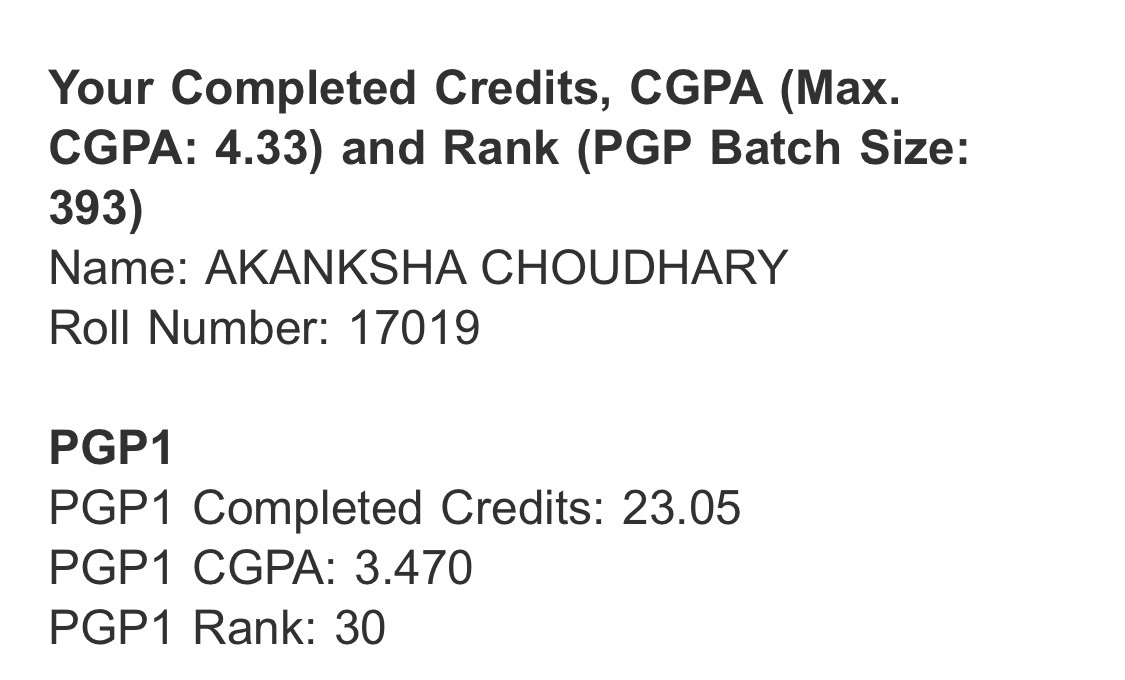 ---
MBA and Modelling - These sound counter-intuitive on counts of the rigor both the fields demand. How did you approach this and what is the secret sauce to excel in it?
When I started my pageant days during Miss India Elite 2016, I didn't even know how to properly do a ramp walk. My friend and I went for the auditions in a spirit to experience something new but to my surprise, I was selected for the finals. Once into the competition, I released what was at stake and I started putting my full efforts and ensured that I returned with a crown on my head and a big smile on my face. I learnt a lot during the pageant and realized my interests and likeness towards this field.
My modeling career has helped me develop a vibrant personality. It has taught me how to most efficiently manage your time. It has shown me a side of the world, which very few academic oriented people have seen. It taught me that it is possible to allocate time wisely throughout a day for exercise, meditation, studies, extracurricular activities, and leisure. It has also shown me that there are no limits to what a person can achieve, we just need to test our boundaries. Having worked with top designers like Manish Malhotra, Meena bazaar, Tarun Tahiliani, Reena Dhaka, Rocky Star and the like as well as sharing the stage with celebrities including Salman Khan, Kanika Kapoor, Randeep Hooda, Vidyut Jhamal has helped me feel a sense of accomplishment in what I do and has motivated me to further excel in all the opportunities knock my door.
---
What made you chart a career in Consulting? Run us briefly through the events that led you to it.
Many people work their whole lives to climb the corporate ladder and begin working on company-wide strategic problems. There are very few professions or opportunities like consultancy where you can skip the years of executing day to day duties and jump straight to working on and solving these problems.
Due to its nature of varied and often frequently changing projects, consulting allows those who pick the career to experience settings in different industries, functional areas, and even geographies. In consultancy every day you come across a different problem pertaining to a different scenario, the challenging nature of the job keeps one always motivated and on her heels. It is an area where I can use my analytical aptitude and creative problem-solving skills to their fullest.
---
McKinsey is a brand that many aspirants look up to as a potential employer. Can you let us in on what one should expect in the day of a consultant's life?
It involves a lot of efforts to view problems not only from the client's standpoint but also from a marketplace; best practices and "think out of the box" point of view. A lot of the day is spent on innovative ideas-strategy matrix. Here we focus on both the policy and implementation sides of analysis and for monitoring trends as they play out on a national and global level.
---
How did you prepare for CAT? Any nuggets of advice for the aspirants on how to tackle the pressure?
Build Your Basics. The topics to be covered are mentioned in the CAT Exam guidelines. In the first 2-3 months focus on the basic concepts related to all the topics then once the foundation is strong, start with past 10 years question papers
There should be equal preparation on all 3 CAT sections in terms of accuracy and speed performance. Structure a daily/weekly schedule, shortlist the books to be studied and follow this in a disciplined manner.
Accuracy is more important here rather than trying to solve many questions with low accuracy.
Approach the problem with a fresh mind. Try to look at ways in which you can eliminate the options of a question if it is a faster way. Find out different ways to solve questions.
---
If you were to author an autobiography, what would the top 3 takeaways be for the reader from your story?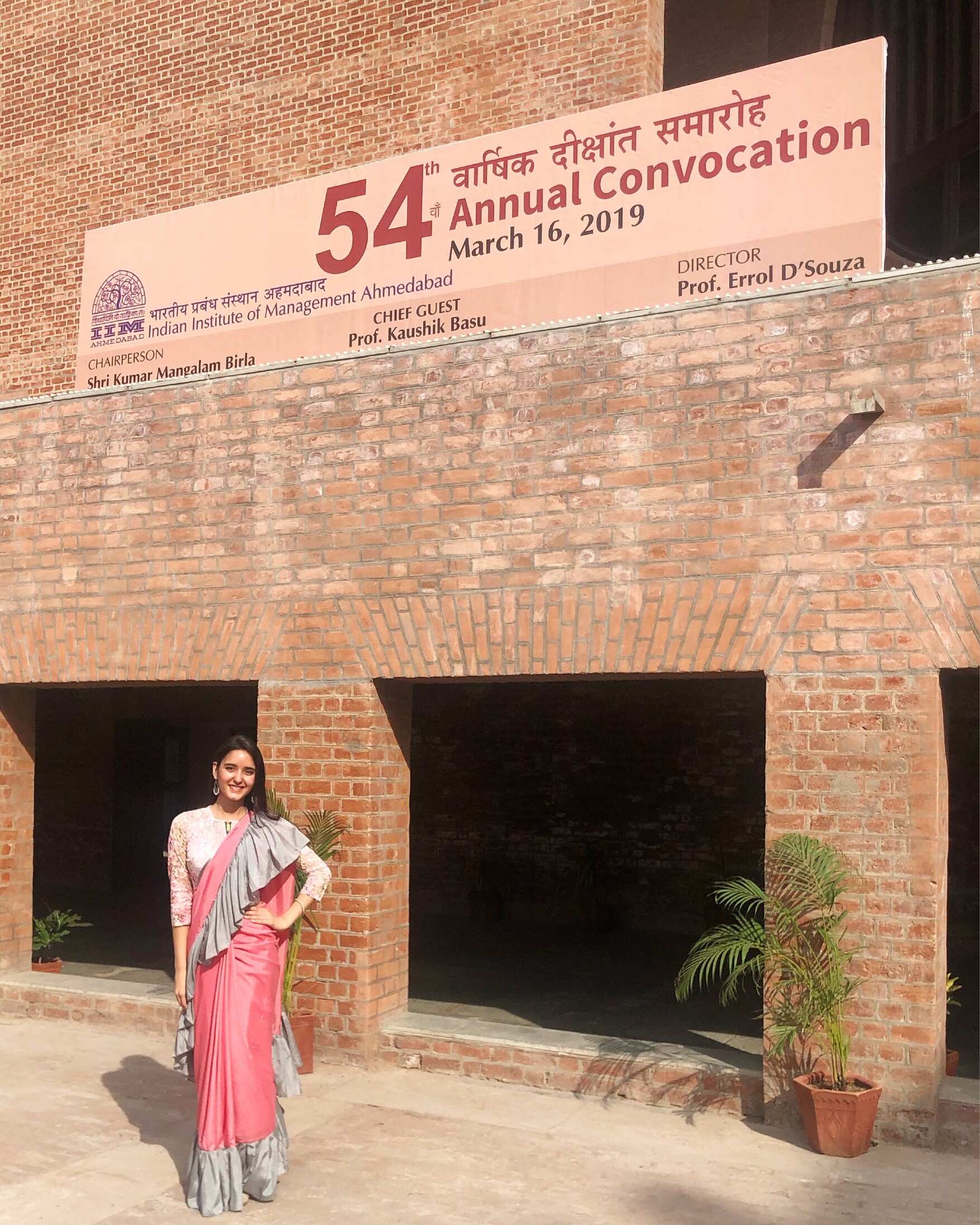 - Try out things that suddenly get thrown to you out of nowhere but at the same time excites you. Our life can completely change if we take up the opportunities that come knocking our door.
- Never ever sacrifice your passion/ hobbies. If we truly like something, we will always have time to incorporate it into our schedule. For me, its modelling, painting, and travel.
- Always stay motivated and have self-belief. It's the only way we can make it through! For me, my family is always the biggest source of motivation.