To kick off Career Chats at InsideIIM, we had two star managers from Flipkart, Vamsi Madhav (Head – University Relations) and Arindam Mukherjee (Product Manager, also HBS and IIT alumnus) take up Thursday's Live Chat session. IIM Indore, IIFT, XLRI Jamshedpur, SPJIMR, GLIM, MYRA were among the most active schools in terms of participation in the chat.
They tackled questions on job profiles in the E-commerce industry, how to prepare for interviews at such companies, work life at Flipkart and what the scope of career growth is in the industry. Given below are main highlights from the live chat with them. If you want to read the entire transcript as is go to the chat here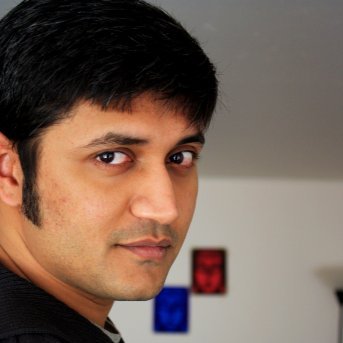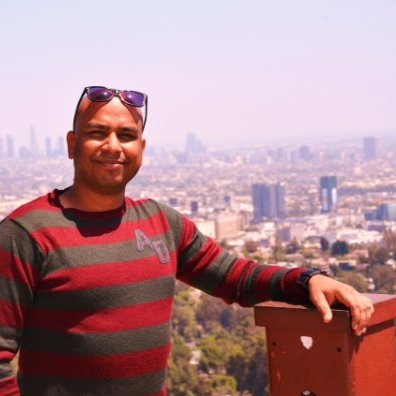 What are the responsibilities of a Product Manager at Flipkart?
A Product Manager is supposed to bring together an understanding of the customer, the business landscape and the technology to come up with solutions to existing problems facing the industry in general, and the company in particular. Add to that a bit of ambiguity and the quest to solve problems that will define E-commerce in India, and you get a Product Manager at Flipkart.
What are some of the problems that a Product Manager faces regularly?
The two key issues facing us today are Scale-related problems (think last year's Big Billion Day Sale) and ruthless prioritisation amongst the plethora of things you can do to improve.
How different is the PM role in Flipkart when compared to PM roles in traditional IT service companies?
They are very different. At Flipkart, you are building products from scratch to solve problems that will shape an entire industry in India. A PM has to make hard calls by looking at the right data-points. In traditional IT companies, you pitch to clients and work on optimizations. The final call is taken by clients.
How does a project manager find a common ground between the business teams and the technical teams?
A Project Manager is very different from a Product Manager. If the Product Manager doesn't understand the tech, he cannot come up with a feasible solution and get it out in time. If he doesn't understand the business, he cannot prioritise or convince the tech team to pick up the task. So he must learn to create a delicate balance between the two teams and learn to listen to both.
What do you look for in a candidate while hiring for Product Management roles? Also, how can we enhance our skills for it during the MBA journey itself?
Thinking about the customer first, a structured problem solving approach, interpreting and decision-making using data, effective communication, comfortable working with engineering teams, ability to get a team to rally behind a product vision – these are the things we look out for in a candidate. And I think this is what b-schools teach you.
But to be frank, to become a PM, you don't actually need an MBA degree.
If MBA is not required for being a PM, then how do you differentiate between an experienced person and an MBA graduate?
An MBA degree is supposed to give you the required business understanding. If you have the same via your work experience, then you should be fine. We don't differentiate based on your academic qualifications. They are just an added validation.
Could you elaborate on the role of a PM with a real-time example?
Try thinking of how to solve this problem: your seller cancellation rates have suddenly spiked - how would you attack this problem? You'll start by looking at the data and perhaps you'll figure out that you had overbooked. When looking at why, you would realise that there's no system to prevent overbooking which would lead you to build one. This is an example of a typical problem that a PM has to identify and rectify.
Considering the huge number of products that are under development, how is the integration of various product management teams ensured?
We work on an aligned set of quarterly OKRs where product dependencies are called out to other teams so that their OKRs are also set accordingly. This helps to align on the priorities. Then the entire product development timelines are chalked out along with the integration timelines so that we can adhere to those before testing starts.
As an MBA student, how should one prepare oneself for the role of a PM?
You can start by getting comfortable making tough decisions based on data. Apart from this, keep following tech trends and read the book Zero to One by Peter Thiel.
What are the subjects an MBA student should register for to improve his chances of landing a job as a PM?
There are no hard and fast rules here. But courses revolving around Technology Strategy, Product Development and Data Analysis should surely help.
What is the work life balance at Flipkart like? Start-ups are generally perceived to be ones that require 12-14 hours of work per day. Has Flipkart moved in stature from such a perception to a defined corporate structure?
"Good Employees Make Good Business & Happy Employees make Happy Customers!"
All our policies are aimed at creating a workplace that is inspiring, and we want to enable our employees to be able to show maximum productivity at work – in short, there is a great work-life balance at Flipkart.
What is the set of procedures followed to evaluate whether a product feature is beneficial to the business or not?
You start with the customer (end user, seller, internal teams) and find out whether the proposed solution is solving an existing problem. If you were to solve it, can you quantify the impact, and first what will be the impact on the key metrics. Then you look at the complexity of the solution being proposed. You don't want to build a product which is very complex or infeasible.
As a product manager is it more acceptable to compromise on the user experience or on the feature that you have envisioned because of technical complexities or time constraints? How do handle such a trade-off?
If the compromise means a poor customer experience, you need to go back to the drawing board. But if it means a good enough experience, perhaps not the best, you can get it out in the market and then continue to iterate. Bottomline is you cannot afford to lose a customer because of a poor customer experience.
What are the major challenges that a Campus Head faces while visiting colleges? What is your assessment of the current talent pool around the country? How industry ready are Indian graduates?
Overall, I see great passion and spirit in the current generation talent pool. However, in the same breath, an imperative skill-competency gap which is leading to an opportunity gap; in simple words - Experiential learning is a missing pivot.
What are the different products that a PM in Flipkart might manage?
Think about it this way: from the point a potential customer is targeted and brought to flipkart, to the point where his/her order is delivered, there are multiple systems working in the background and all have PMs working on them.
How will the typical day for a product manager be at Flipkart and what are the opportunities provided by Flipkart for him to learn?
No two days at Flipkart are the same. But usually, a day revolves around working with your engineering team on product features being developed, or with analytics looking at the data around your product features (or fishing for opportunities), or with business to align on certain product roadmaps, or presenting to the leadership. It also involves talking to customers or going on seller visits. All of these activities teach you something new.
How does Flipkart strategize when you introduce a new feature to your existing high-demand products as you need to maintain your existing customer base and also take precaution that you do not confuse them. If the new feature is not accepted by the customer, there can be a backlash. How do you take control over such situations?
Before launching a new feature there's a great amount of consumer research and concept testing, followed by feedback on prototypes, internal feedback and a private beta launch. This helps us in getting a lot of feedback early on to make sure the customer experience is not compromised upon.
*PM refers to Product Manager in the article