Prologue: Dial 1-900-Mix-A-Lot
There is this funny thing about Kolkata summers- most of what happens in them is sweating. But then, as much as I love patterns for providing me comfort with their repetitive power, I still could not help but fall in love with the summer of 2015 even though it deviated wildly from all the past 23 summers of my life. In fact, it turned out to be a startling ensemble of all weathers known to me!
The summer placement process had concluded with an offer from the logistics wing of one of the established e-commerce players. But then, as chemicals in my head would have it, I craved to intern at a start-up, or more accurately, I aspired to bite off more than I what was conditioned to chew! That's because I had been an employee of an MNC before.
I guess, I must credit luck for being especially kind to me as I managed to grab an opportunity to intern at Backspace Consulting LLP just when the last term of 1st year of MBA drew to a close. I headed to Kolkata where the office of Backspace Consulting LLP is located, looking both starry-eyed and jittery at the same time.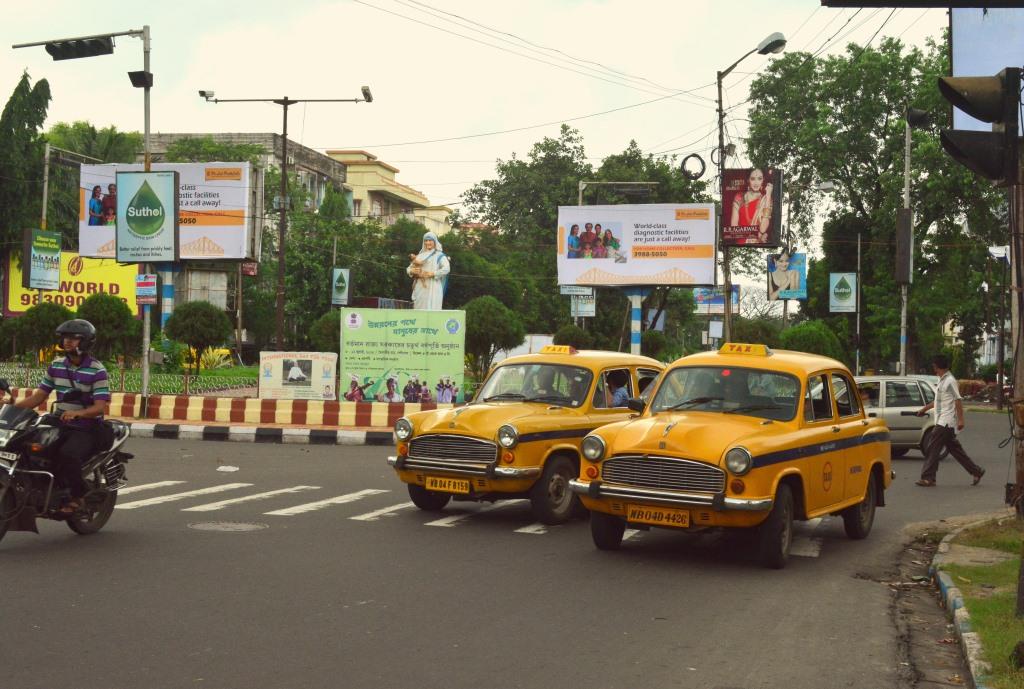 Chapter 1: Welcome Home, Jake
By now, you must be wondering why the chapter titles seem so awkward (or so familiar, depending on your download history!). It had all started on day one. In fact, this was precisely how it was when I walked into the office: 6 young guys dressed in shorts, stationed comfortably on bean bags (which moments later, I discovered, was their preferred workstations); motivational background music- "Chaiyyan Chaiyyan" and our CEO – Mr. Partha Pratim Das intensely peering into his MacBook's screen placed atop his impressive mahogany desk. At that moment, I had scarcely realized that the initial astounding of senses was not to be the end of it. I learned that those bean-bag gracing people were interns at Backspace, all of whom were from some of the best business schools in the country. In the two months that followed, I also learned a lot about our CEO, Partha. From all that I gathered, I can only conclude that 'versatility' could have possibly drawn its definition from Partha or so it seemed. Partha is a graduate from IIM Ahmedabad. Prior to founding Backspace, he had been an engineer, a management consultant, a film critic and a freelance journalist. I could not have been more amazed, but then the lunch time was a couple of hours away, when I discovered that Partha is an amazing cook as well. On my very first day, I had the pleasure of feasting on chicken curry, baingan bharta and rice cooked by him along with the world famous Bengali sweets and 'Mishti Doi'. Amid the cheerful banter at lunch, I also learned about Aritro Sarkar. A 25-year-old soft spoken guy, he had joined Backspace as an employee about a year ago and is now a Partner at Backspace. The most striking fact that I found about him was that he had pursued MBA at one of the top three business schools of this country and had dropped out after 1st year as he realized what his true calling was. To put briefly, I would just state that my capacity to endure getting awe-struck could not have grown any faster than it did in those moments when I met the Backspace team.
Coming back to my quirky chapter names, these are the titles of a few episodes of 'Two And A Half Men', which our CEO, Partha, never missed watching. It was his favourite this summer, so I thought the theme of my summer saga chapters could coincide with it too.
Chapter 2: The Ol' Mexican Spinach
Communication is old, and creativity could be older. Even then, it is often when people find their foot in the mouth, do they realize the horrible taste of communication mishaps. Yet, some ignorance-aroused people consider it to be merely a structural hazard emanating from the possession of an ability to communicate. Naturally, the case for developing creative thinking and personality is even fuzzier to an average person. That's the reason why Backspace exists. Its communication consulting services have been designed to assist clients in achieving their desired goals through effective behavioural and communication strategies. These services are tailored for students, working professionals, corporations across a wide variety of industries and business schools across the globe.
Now, exactly as I had it in my fantasies, my role brought upon me challenges of the sort that made my heart beat faster and my head feel dizzy: I was allotted the responsibility of overhauling the marketing strategy so as to enhance the brand-image of Backspace and to get clients to engage with us. I don't remember having ever scaled a steeper learning curve before than I did in those two months where among several other exciting things; I learned the skill of drafting 'irresistible' business proposals and the art of showcasing those proposals. And besides all these constructive things, I also tried to learn the art of stealing a quick nap from one of my colleagues when nobody is watching. (Sorry George! :p )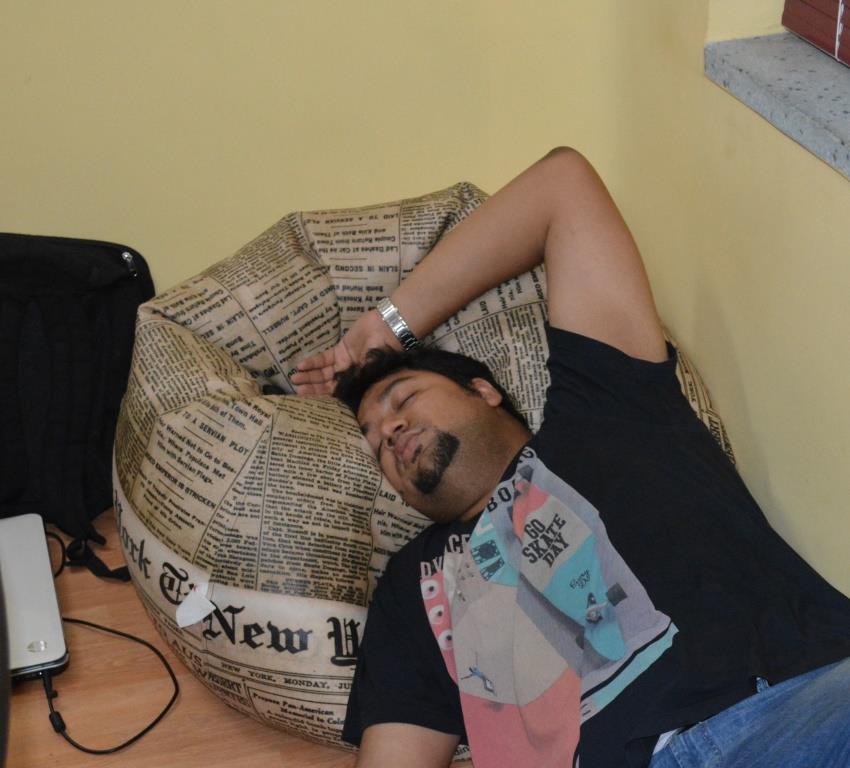 Chapter 3: Four balls, Two bats and one mitt
May be what people say about the heart ruling the head is true. Fun is all one needs to love a company, its people and its culture. At Backspace, fun had fancy makeovers several times in a day. When the weather outside used to be inviting, fun was grabbing a bat and a ball, and marching to the nearest park to play. Our pitch at the park always used to be bouncy, and our structure at office was always flat. Expectedly, it all felt like an 'inspired' living to me- inspired by joyrides where we together rode on tasks, deadlines, feasts, matches, occasional tea-breaks and much more.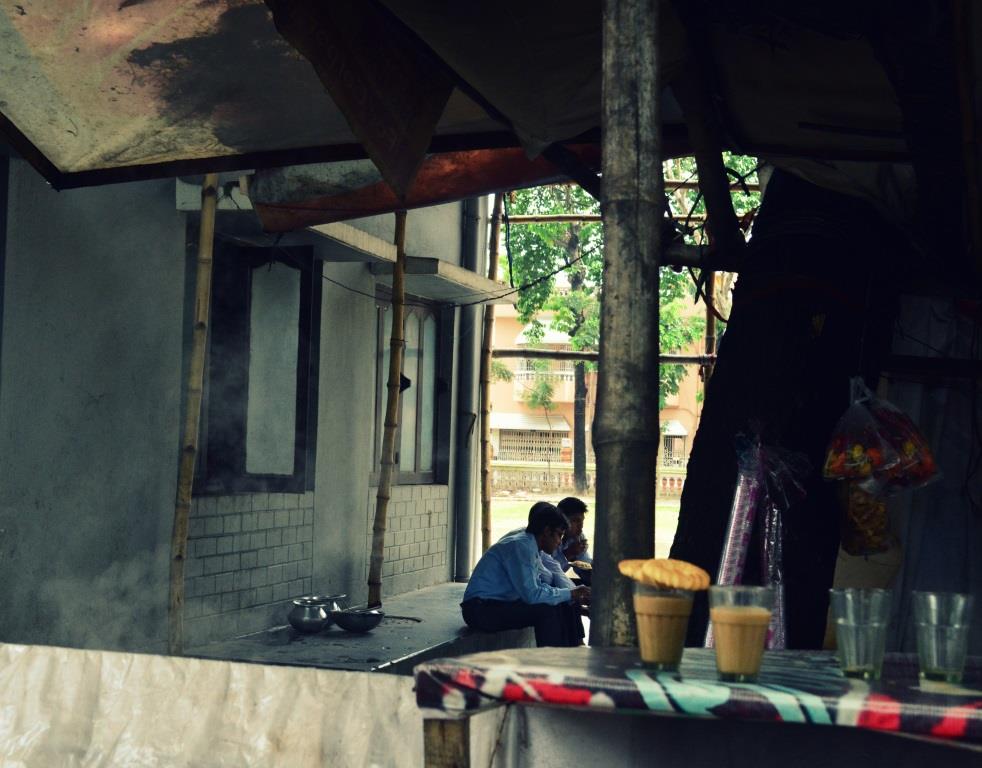 Chapter 4: Lan mao shi zai wuding shang
Rejection is never easy to take, whether from the girl you just proposed to or from the client you just made an offer to. To this, I would even take the liberty to affirm that the feelings in both the cases are disturbingly identical. This realization dawned on me when my team's first meeting with a potential client fell flat. We returned to our office with dejection characterizing our faces more than anything else. Interestingly, our CEO, Partha welcomed us with a warm smile. He was not angry at all. He knew how hard it was to sell our proposition. In a world where technical skills are overrated and the perks of critical soft skills and originality left unannounced to most people, we were addressing a latent need in the market. Understandably, we had failed in making it convincingly apparent to our potential customers that our services were not auxiliary levers in the corporate success toolkit but the primary components therein. Nevertheless, the experience of having failed taught me two key things:
Failing is fine, but it is only 'not learning' which is fatal.
Negotiation is not science, it is an art.
I guess, it is indeed true that there are more lessons in a failure than in a success. However, at Backspace, we all got the following too:
Encouragement to experiment further
Wider margin to commit error (Partha said, "Fearing failure would only make us more conventional, not more creative.")
Time to convince ourselves about our services (You really cannot sell what you will not buy for yourself.)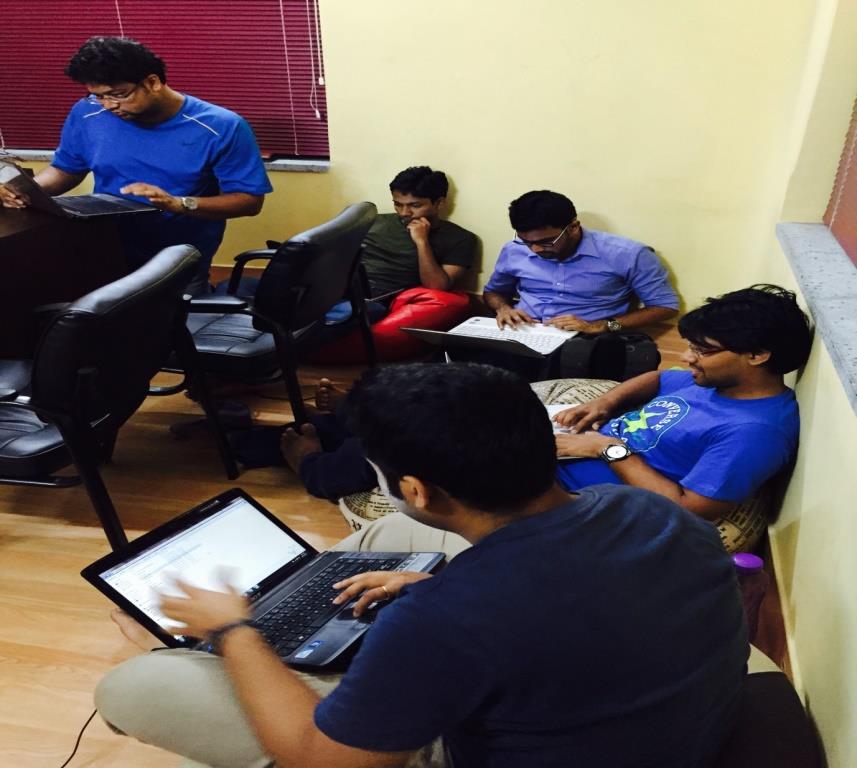 Chapter 5: Alan Harper, Pleasing Women Since 2003
Clients are not women exclusively, but nonetheless, one must know how to please them.
I must admit that my two months at Backspace gave me enviable exposure on how to engage with clients with enormous magnetic force on my side! Watching Partha communicate with them were often chapters in business development unfolding one after another. But as they say, there can never be a comprehensive list of what one must do to please women, it is pretty much the same with clients. Comprehensive or not, I would still like to enlist my learnings:
Presentation Skills: First impressions are not last impressions but often the more lasting ones of all. Consequently, messing up a presentation means doing damages that take quite a lot of time to undo. So, Partha taught us how an alluring presentation should be like. It must not be a container for data and facts, but instead, it should narrate a captivating story through images connecting the relevant facts and information from the bulk of raw data that one processes to build the appropriate business case.
Communication: When you talk, you only repeat what you already know; but when you listen, you may learn something new. So, logically, one must endeavour to listen to the clients first because it is the articulation of their needs that can help you set up your narrative. Of course, one must master the art of translating one's thoughts to words as well.
Relationship Development: You may never want to be cordial with the man/woman who tramples on your proposal and walks out, yet in the corporate setting, there is nothing more consequential than the relationship one develops with clients and potential customers. There may not be immediate returns stemming from cordial relations, but in the long-term, they do pay off well.
Structure your Thoughts: Thoughts are famously fuzzy. Packaging them neatly into words so that your listener manages to unpack your speech and get to the point you aimed to make is way more complicated than usually acknowledged. Rigorous practice is the key.
Sportsmanship: Nobody wins all the time. But if your attitude is wrong, your losses may have unending successions. Hence, one must always endeavour to be a true sport.
Chapter 6: On Vodka, On Soda, On Blender, On Mixer!
In the public interest, I must state the disclaimer: We did not have vodka, soda, and blender that too, stirred with vigour of a mixer. In retrospect, I think that would have been quite a cocktail but still not as delightful as the ensemble we had.
Thankfully, through everything, we averaged on the brighter side of the moon. The luminosity was greatly contributed to by tie-ups secured with one of the biggest corporations of India and a number of other reputed business houses and esteemed academic institutions. Our excursions in the city too added to the sheen, in particular, our visit to the famous Marble Palace where we even got the chance to meet the royal family. Naturally, the two-months in my calendar were dotted with celebrations all along. These lovely celebrations at Backspace varied from feasting on delicious lunches that we all cooked together, to gorging on delectable items from cake shops, momo joints and whatever came in our line of sight, to elaborate dinners. A few extra kilos on myself are a testimony to how much my taste-buds had been happy back then!

Epilogue: Oh WALD-E, Good Times Ahead
Some summers are indeed so hot that everything expands to extra-ordinary lengths. As for me, I am glad that by the end of this season of 'Two and a Half Men', I grew up way more than what Jake did in all the seasons put together!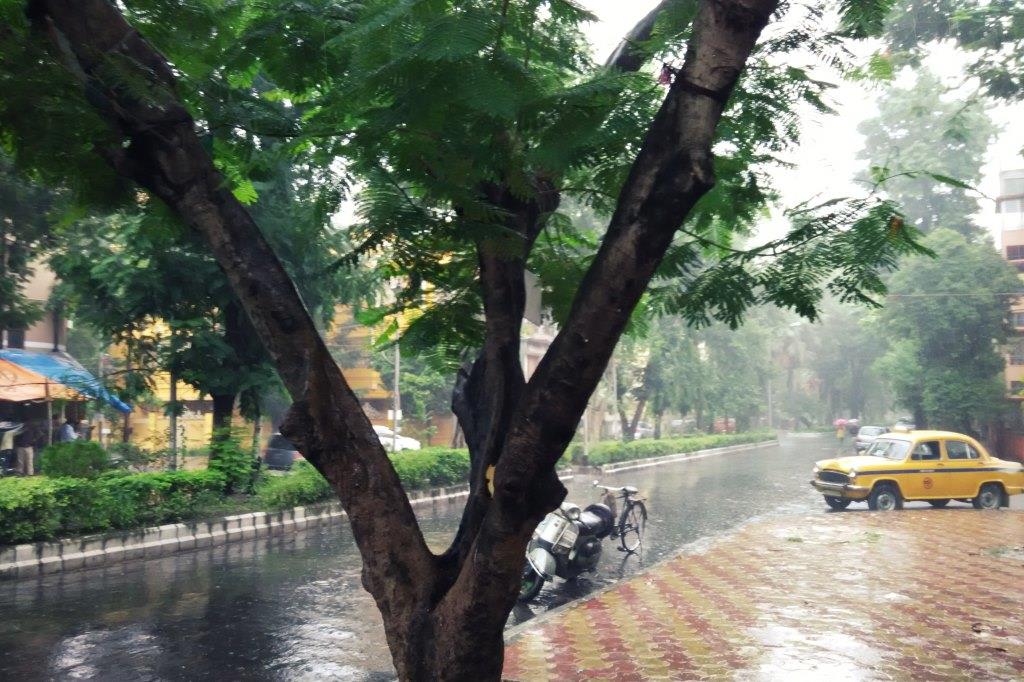 Institute Name: Delhi School of Economics
Summer Internship: Backspace Consulting LLP
About Myself: Voracious Eater, Passionate Writer, Would-be Marketer