"We say that flowers return every spring, but that is a lie. It is true that the world is renewed. It is also true that that renewal comes at a price, for even if the flower grows from an ancient vine, the flowers of spring are themselves new to the world, untried and untested.

The flower that wilted last year is gone. Petals once fallen are fallen forever. Flowers do not return in the spring, rather they are replaced. It is in this difference between returned and replaced that the price of renewal is paid.

And as it is for spring flowers, so it is for us."
As the world grapples with crises in multiple shapes and forms during this pandemic, to be able to write a little ode on a changing phase of life is quite a comfortable space to be in. The last few months have been about letting go, the absence of closure, and the hope that it will be found someday, soon. An extremely difficult goodbye that I bid was to my alma mater of five years – the Tata Institute of Social Sciences. TISS is where I grew, formed attachments, and gained a lifetime worth of learnings. To make peace with the fact that an association of half a decade is over is something that I am still processing, and I am sure so are my peers. So this is a little note to the incoming TISSians this year, who have absolutely no clue of the unique blend of experiences that await them.
Quite a bummer that it won't be happening in a conventional way, but as someone who is leaving all this behind, something feels better than nothing. You are going to be exposed to a life that will soon be home, peers and seniors who will be family, a group of the most veteran and gifted academicians that our country has to offer. Some reading this may feel that this write up is heavily biased, but well, that it will be. The thing about being at TISS is that you don't even realize when it starts growing on you. I will try keeping my ode spoiler-free, since some journeys are worth being experienced without many anecdotes. But hey, what's an alum if not a nostalgic one, and in this case, freshly out of campus!
To witness the lush green campus at Deonar shine in its full glory during the Mumbai monsoons, take walks around the adorned quadrangle during department/college fests, finding your comfort spot in the library, running to the canteen for a quick grub, or having a quick maggi in a free slot between two lectures at the tapri, are some of the poster images of what people think when they think of their student life at TISS. Sure, master's degree is not a bed of roses, and you will be constantly hustling to get things done: but hopefully, you will never be alone.
Without delving too much into the life on campus, what TISS gives you a strong network of people to rely on. The legacy of this institute brings with it seasoned veterans, industry experts and practitioners in the form of visiting faculty and the alumni base, all of whom will stick their necks out for you whenever you are in need.
In the HRM & LR course (that I was a student of), there is immense focus on camaraderie between seniors and juniors and the traditions in place to ensure the same are one of the most important things you take back from your life at TISS. No more spoilers there! The idea is to create a safety net for you to fall back upon, as you embark on a challenging journey of learning and unlearning: not so much to handhold, but for you to know that everyone is rooting for you. The assurance that this provides cannot be explained in words, and you'll find yourself fostering some of the most long-lasting friendships with your seniors, and later, with your juniors. Be it a call to rant or to figure out academics and fieldwork, or to prepare for placements: you will always be backed by a group of people waiting for you to soar and flourish. Placements are an experience of their own, and no information beyond this on that either! (Wait till you see it!)
The beauty of being at TISS is not just about its pedagogy or the campus, but also the kind of people you end up having an interface to. The same batch comprises within itself bright minds from the length and breadth of the country, bringing in diverse age groups, orientations, experiences and stories. Just to sit and know about one another in itself is not just a powerful orientation into the multiplicities of human perspectives, but also into the fact that at the core, there are striking resonances in our differences as well. There is cooperation and there is conflict, and over time you learn to find your way around it.
TISS makes your life much more than just about yourself, and given that going beyond the sense of self is a crucial tenet on which the institute has been founded, it becomes ingrained in your way of life so effortlessly that you carry it with you wherever you go.
You become a part of clubs and committees, and while academics are challenging enough, you find expressions of your creative streaks as a part of these student-run bodies. I know that I owe some of my dearest friendships, best learnings, and understanding of team dynamics to the committee that I was a part of.
While this is all just a blueprint of the permutations and combinations of the nature of activities you may be engaged in, the beauty is in fact that even this isn't the prototype of the life at TISS. You may just as well choose to do something entirely different from everything that is being articulated, and that becomes your life at TISS!
Being in this institute means having some of the finest professors, where "help will always be given to those who ask for it." You can discuss studies, concerns, give feedback and what you say will be heard to with utmost respect.
You can be a conversation starter, or a quiet listener; a party animal or a loner - TISS is like a world where everyone ends up finding some corner. You may have your grievances, and you will have space to speak them out loud.
This place is a cushion, it is a pillar of strength. It will try you, test you, at times seeing the bigger picture would seem a little difficult. But one day while randomly typing away on your laptop, you will see the pieces of the puzzle fitting together. It will be a journey from being supported to being able to support. The process is highly dynamic, and you will constantly be on the move, but some days, you'll find a moment to soak it all in, to sit back and really watch your journey flash in front of your eyes.
Sounds like quite a lot of gyaan, but you'll know with time.
Welcome to this beautiful journey at the Tata Institute of Social Sciences, make the most of it, because many cannot. You'll give to the place, and you'll get from the place, and this symbiosis will be one of a lifetime.
And whilst we're at it, leaving the place is extremely difficult, because the heart is always on campus!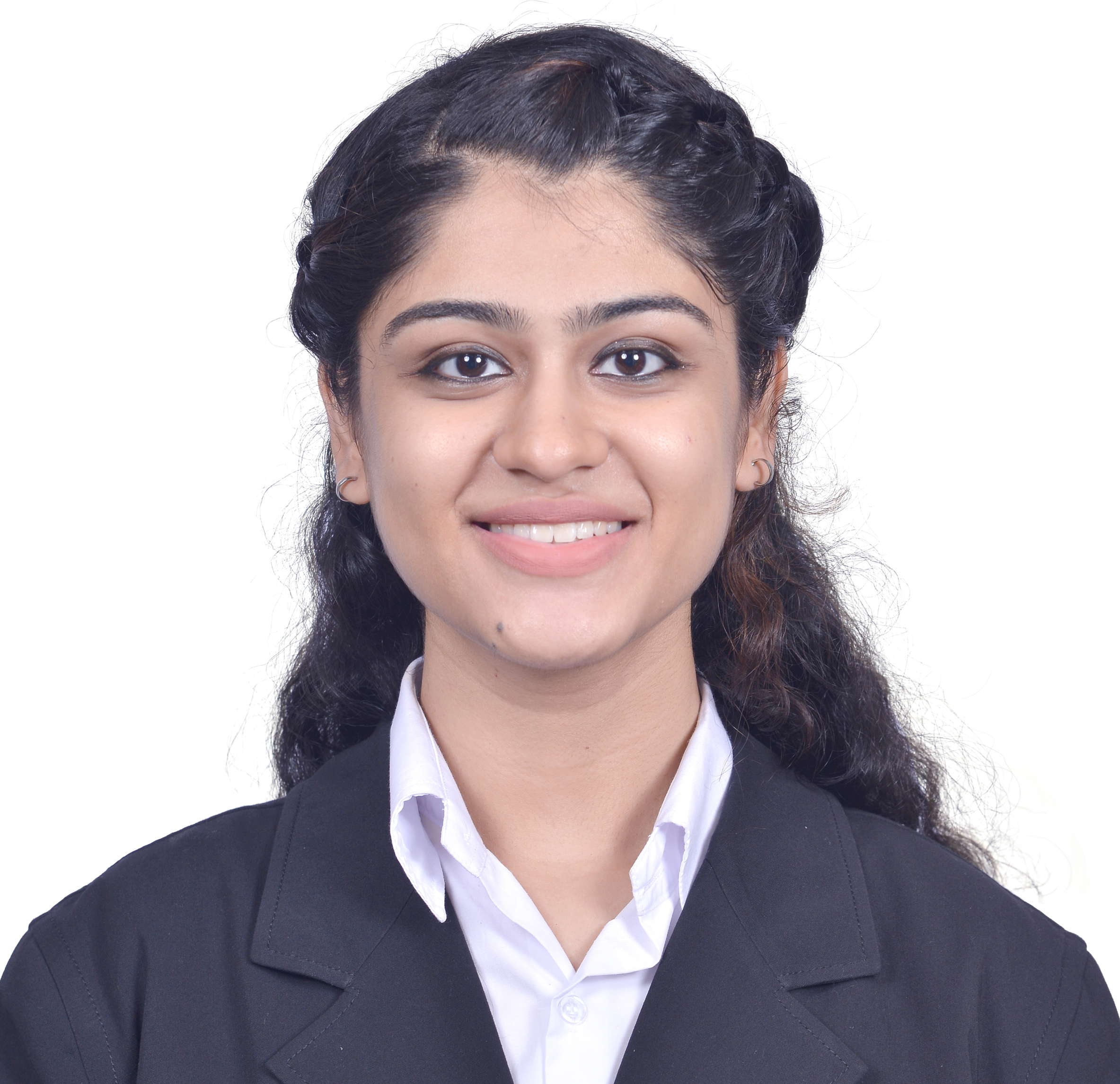 Ishma Raina is an alumna from the Batch of 2020 of HRM&LR at TISS Mumbai and a beloved ex-member of the Aspirants Relations Committee. She is often found making puns in every situation, loves talking to new people and writing about anything and everything.