Devanshu's Interview Experience – FMS Delhi

Hello aspirants!
In my previous articles, I had covered the requisites and insights of the interview process at FMS Delhi. In this particular article, I will be covering my interview experience, and as to how I turned my chances from being at the bottom to emerge victorious in my eyes. (though I was unlucky enough to not get into the college).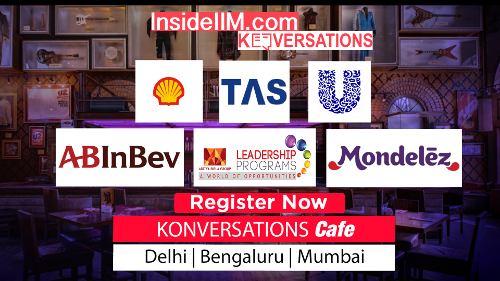 The interview was lined up in April, as usual. Trust me on this guys, Delhi's heat is agonizing. So, yet again, I did not bother to wear the suit in the interview process. I was dressed as a typical MBA student would dress up for an event, with an appropriately trimmed beard (yeah, I like boasting about that part). But again, a word of caution! Do not take your looks on a lighter note. They judge you on every aspect. Dress well and stay presentable. People even wore customized suits, and females stole the show with their stilettos. It is necessary, absolutely.
My interview was lined up at 11 AM or somewhere around that. As I had mentioned in my previous article, the results of IIM Ahmedabad, Bangalore and Calcutta had already been out by that time. Since I did not have calls from any of these, FMS and IIM Lucknow stood as my best chances. After getting screwed at the interviews of the IIMs, I had pretty much lost hope. It was like an acceptance.
Unluckily (or luckily) I was the first to be interviewed that morning. The sole reason being that the warriors who had their names before mine had not turned up (for obvious reasons). The document checks did not even last ten minutes. FMS collects most of the documents beforehand. Hence, the verification process on the interview day is smooth.
Till last year, there was an extempore round, followed by the personal interview. My friends, who had calls from FMS told me that they had very simple topics like 'Sound' (seriously!), 'Old is Gold', 'Karma' and etc. So, I was pretty sure that I will be given some topic on the similar ground. But no! People who keep beard and do not wear a suit in the interview are assaulted, indirectly. My topic turned out to be 'Volatility of Oil Prices in the World'. The 3 panel members asked me to take a deep breath and think on it for ten seconds. So, I ended up cursing the panelists for the initial 2.5 seconds. Thereafter, the only country that I could relate to was Venezuela. Thankfully, I had covered a lot of countries in my monologue, and especially the effects on India. The extempore went substantially well, and I could see that the panel members were pretty much impressed.
The interview was mostly based on academics. Some engineering, some sports, and some finance (since I had mentioned in their form that I had done a few online courses in finance). There was no instance during the whole process where I had felt that the interview was going like the previous ones. Maybe I had tasted a better wine that day! Then came the male panelist who had not spoken all along. I could see he was ready to screw me. His eyes were conveying that, straightforwardly. The only thing he pointed out was why I had kept a beard. So, I had two perspectives towards looking at it. Firstly, that my process went down the gutter. And secondly, that he is trying to test my patience. So, I spoke in my defence. I had given some fantastic out-of-the-box logics. But, he was unwilling to take any of the explanation. For him, I was acting in an adamant manner. I apologized to him and made sure that he won. (I did not want to ruin my chances, after all). 
The next 4-5 minutes were focused on my long-term goals. Just as they said that they are done on their part, I did the same exact thing as I had done in Lucknow. I gave each panelist my books to have a look. If you have anything that separates you from the crowd, use it to every extent for your advantage. Before leaving, I apologized to the male panelist again, and I could see him smiling. Maybe I had won that day by giving up near him.
The whole process lasted no more than forty minutes. I was pretty sure I had done an excellent job in my interview. And indeed, I secured 13/15 in the final round. The only reason I kept swinging in the waitlist was my low percentile (not that low; but compared to the 99.5+ cohort, it was a mere joke). So, the learning from my experience was: Do not give up, aspirants! No matter what the situation is, if you tackle it tactfully and use your wits, you might be better off than repenting later. I would not suggest traversing the same pathways as I did (that will be demeaning yourself). But yes, try to showcase your differential abilities. Make sure you watch the movie of your life near your eyes before you step into the interview room.
Your life is your story, and that is going to help you in emerging victorious. Good luck!