Firstly, I salute InsideIIM's mission to educate the aspiring millions who are investing their millions, looking to enter the hallowed portals, about the ground realities. As someone who has had the chance to view 3 full-fledged placement processes up close and received feedback from such processes in other IIMs, I wish to do my part in this meaningful endeavour.
If you are among the select few looking to study in an IIM purely for the love for learning, quit reading now (but if you love learning, why would you quit reading the article now?). Else, if you belong to the dark side, looking for a fatter pay check, continue reading.
The following categories of prospective candidates need to be doubly careful before deciding to study in an IIM –
1) Candidates with poor academic record (those with say, less than 70% in their Class X, XII and UG) and from less illustrious colleges – Even if you did make it to an IIM, probably due to affirmative action policies, unless your academic performance takes a big jump at IIM, you are likely to end up among the last few bunch of students getting placed. This would mean your CTC would be less than 10 lakhs per annum (INR 1 Million or $20,000 approx).
2) Candidates from firms such as Google, D E Shaw and others and already receiving upwards of 12 lakhs (INR 1.2 Million) as salary – Unless you perform exceptionally well (I define 'exceptionally well' in my caveat later on) at IIM, do not expect a big (or any) jump in your salary. There are many instances where top students from IITs, NITs are already commanding a higher salary than students with an IIM degree.
3) Male candidates with 5+ years of work experience in IT – By the end of the process, the recruitment committee will find you their biggest headache, your friends back home may needle you for moving from an MNC pre-MBA to an Indian firm post-MBA when you had promised to return an investment banker and you would probably end up hating the decision to join an IIM.
4) Candidates looking for niche profiles – This category probably overlaps to an extent with the previous category, but it merits a separate mention. If you are someone with years of experience, like say in insurance, and are hell-bent on heading back to that same profile, prepare to be disappointed (unless you are incredibly lucky).
5) Candidates hell-bent on 'front end' finance roles – If you knew even while you were in your mother's womb that you were born to strut New York City in a suit, a la Michael Douglas in Wall Street, you have already completed CFA level 3 and even thought of the type of yacht you are going to buy when you finally retire at 40 (with millions in your account, of course), do not think beyond IIM A, B, C (will this jibe too attract a gag order? ;-) ). A few Indian investment banks visit IIM L. Everywhere else (probably excluding FMS, XLRI), the scenario is bleak. Scratch that, it is non-existent. The odd bulge bracket firm, with their coveted profile, may visit the other business schools, but do not count on it. And even at IIMs A, B and C, it is only those with the best profiles that grab these roles (even your academic record at IIM may not matter as most of these firms recruit almost exclusively during Term 2 for internships, when at most, your grades of Term 1, may matter. Mostly, it is the IIT/SRCC tag that clinches you the role).
6) Candidates with a below-average command over the English language – Again, even if you have managed to enter IIM due to various reasons, unless you are prepared to put in the effort to improve your communication skills in English in 18 months, you will struggle to clear GD rounds of most firms. Remember, you are now competing with the best of the best and the firm has no mandatory obligation to 'fill seats from a particular category'.
At the end of this, admittedly, depressing list let me repeat my caveat –even if you belong to any/all of the above categories, but you perform exceptionally well – secure a rank in the top 5 – 10% of the college and/or be part of the right committees and outperform in the interview(s) on D day, most of the above would not be relevant to you. Sometimes, winning the 'right' competition from a firm such as HUL/P&G/ITC can also do the trick (as it leads to Pre Placement Interviews, whereby you can skip the preliminary rounds such as GD and head straight for the interview).
So, what category of students should enter IIMs? The following –
i) Those without an entitlement mentality who realize no self-respecting firm is going to hire you simply because you are from an IIM but are prepared to work (be it through academics/committees/networking (or politicking, depending on how you see it)/B school competitions).
ii) Those who value the long-term value of an IIM degree and can look beyond the first paycheck.
iii) Those looking to interact with some of the brightest and most accomplished minds and who are ready to not be overawed (or drown in their own jealousy/inferiority complex) but learn from them.
iv) Those looking for a meaningful shift in their IT careers – from being a Software Engineer to a Product Manager/Project Manager/IT Consultant.
v) Those with less than 2 – 3 years of work experience (even IT) looking to switch to Sales (and sometimes Marketing) or General Management or HR.
vi) Those looking to tour 15+ countries in Europe for 3 months for an additional 4 lakhs (which is admittedly a kick ass deal) under the name of education :-P
Words of advice to those with 5+ years of work experience – wait a bit longer and do an executive MBA instead.
While most of what I've written may be old news to many, I hope it will be of some use to those about to invest upwards of a million rupees in the next few months. Remember, it is upon you to make an informed decision.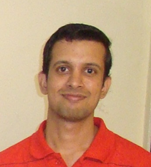 (R Maheswaran is an alumnus of IIM Lucknow. He was an atheist until he read the works of PG Wodehouse. A computer science graduate from NIT, Truchi, he has worked with Cisco in the past.)