The administration and students involved with placements at IIM Indore deserve a pat on the back for conducting a successful placement season in an extremely tough year. For a campus that is just 15 years old, IIM Indore is fast maturing as one of India's premier campuses for many top recruiters. 14 students were still to be placed when this report was published but considering the employment scenario and the struggle of many older and more accomplished schools (a few top schools still need to place many more students), managing to find career opportunities for over 400 students is an achievement.
(Please note that the names in the report include companies that offered PPOs and may not have visited the campus for Final Placements. Summer Placement - Class of 2013 is here)
Presence of big names like Boston Consulting Group (3rd consecutive year of recruitment at IIM I), Bank of America, Procter & Gamble, Microsoft, Goldman Sachs, ebay, Deutsche Bank, Standard Chartered, TAS etc. will inspire a lot of confidence among aspirants and future recruiters but what is note worthy is the balance in various sectors and domains. General Management is strong and boasts of all big names (except Aditya Birla Group). Consulting is impressive. Banking and Finance is good for this particular year especially Corporate Banking. FMCG space is not IIM Indore's strength and they probably need to bolster it further. Telecom, E-Commerce, Technology, Pharma, Media are well represented too. An IIM Indore student can't complain of lack of options. It is the big batch size that makes it very competitive. There still a long way to go before IIM I can be spoken of in the same breath of IIM ABCL but they are on their way for sure. One more aspect that IIM Indore needs to work on is number of offers per company especially the big names.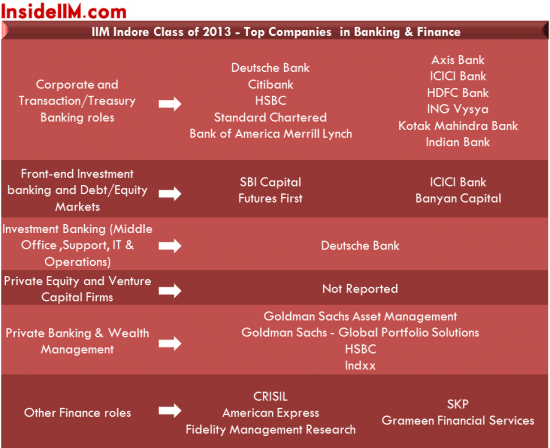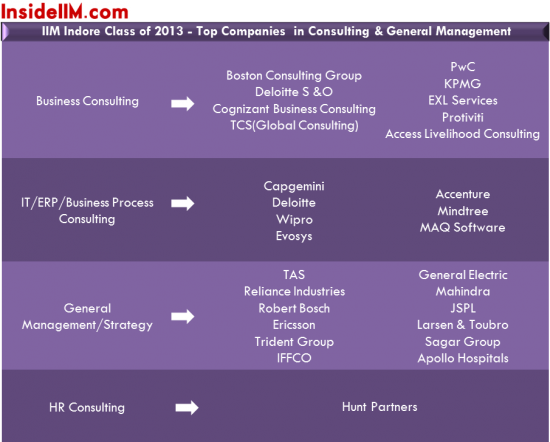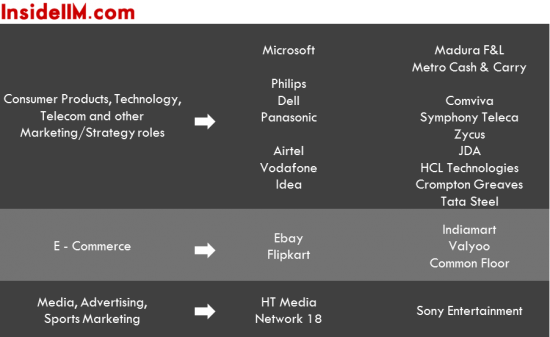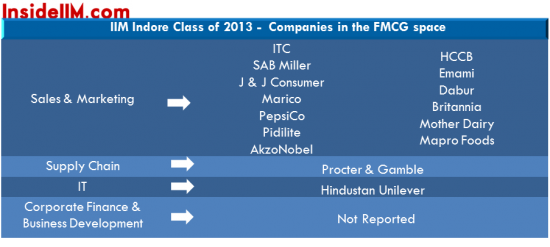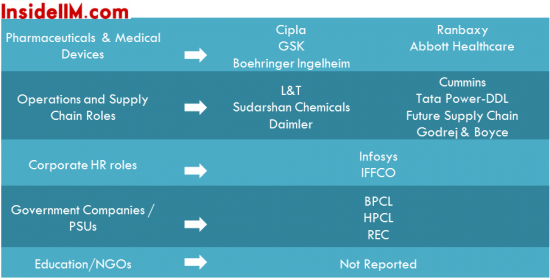 Any report that publishes salary figures without an audit should always be taken with a pinch of salt. Unfortunately, except for IIM Ahmedabad, none of the top schools in India do that.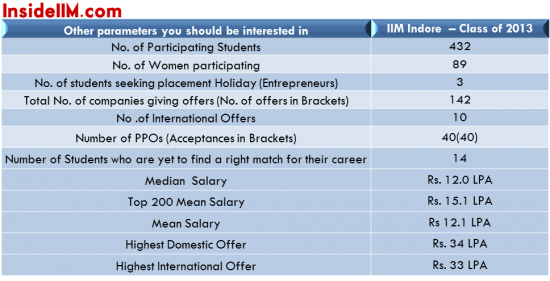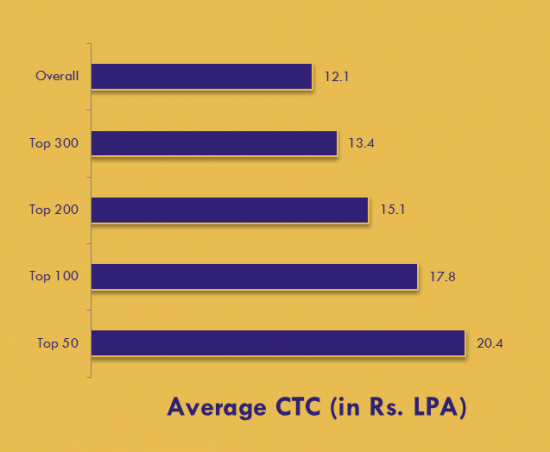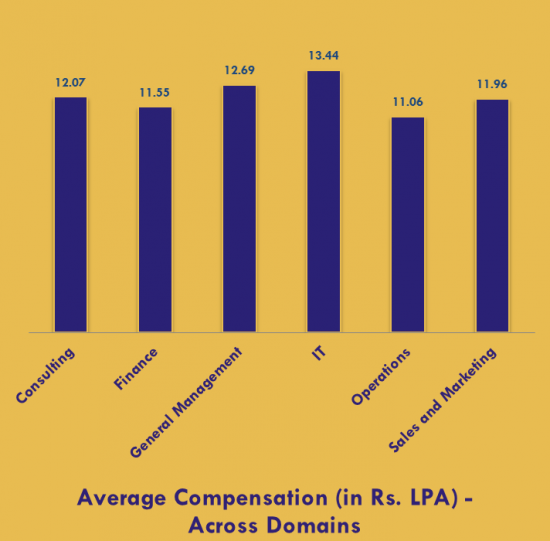 Some other highlights sent to us by IIM Indore Placement Committee :
- Senior management roles such as Chief Operating Officer, VP-Sales and Strategy, Principal, National and Regional Sales Managers and Senior Manager Strategy were offered to IIM Indore participants by various firms
- Boston Consulting Group has become a regular at IIM Indore recruiting for 3 years in a row
- A leading Indian conglomerate recruited for the Role of EA to MD exclusively at IIM Indore
- L&T recruited at IIM Indore exclusively for their middle east based Hydrocarbon IC unit
- Niche international profiles in Sales & Marketing based in Africa and Middle East were also offered
- HCL Technologies recruited for their prestigious Global Engagement Manager profile
- Apollo Hospitals recruited exclusively at IIM Indore for their Strategic Marketing role
- One of the participants chose to work with Access Livelihood Consulting, a management consulting firm working for sustainable living at the grass root level in Indian villages
We cannot guarantee that 100% of the information above is accurate but we have done our best to verify. We would like to thank the Placement Team at IIM Indore for their co-operation.
In case you wish to point out anomalies in the report, do write in to us at editor(at)insideiim(dot)com. We will try to clarify it with the placement committee. Anonymity will be ensured.