First Lesson In Management – My Unilever IT Summer Internship Experience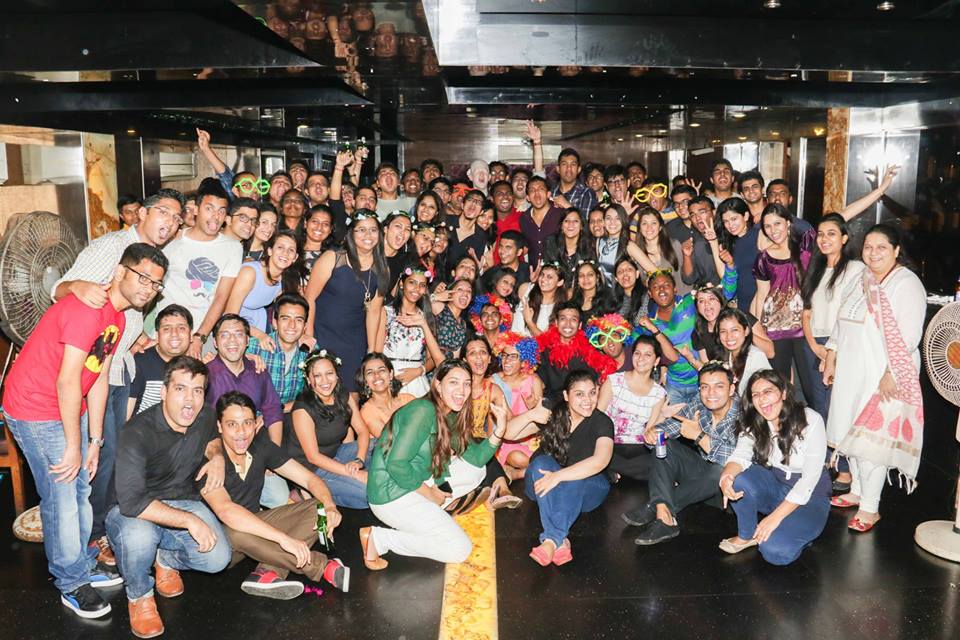 Internship- The image this word brings to people's mind is a college kid, sitting in an office from 8 am to 1 am doing all the work the organizations thinks is too unimportant for their managers. In this image, the kid desperately tries to impress (and flatter) his/her (not-at-all-easy-to-impress) manager.
MBA hopefuls start calling themselves a "leader" the moment the decide to go for it. When selected, they spend the next 1 year in the protected and predictable environment of their B-Schools living their lives believing themselves to be it. But, it is during the 2 month internship that their actual leadership skills are tested.
My internship at Unilever started on the best note. The exams had just ended, traveled to a new city, settled in to an excellent room, played some fun games & had delectable food. The 3 day induction turned out to be a great introduction to this new place i'll be associated with for the next 2 months. Well! the real deal started after the 3-days. Being an IT intern I was sent to IT hub – Bangalore. the next 6 weeks can be described in 5 stages
Anxious – The first week was full of anxiety, probably because most of us were not sure what was expected from us. The project charter is one of the most difficult things to decipher during the internship. The next most difficult thing to understand was the organization's structure (took us 3 sessions to understand it). My Tutor – Dhivya- however helped me decrypt the charter and gave an overview of the expectations.
Overwhelmed – The next 2 weeks just went into absorbing information. Every day was filled with sessions with different teams. Although it was not clear at the time but, each team had a role to play in the project. Yet the amount of information was overwhelming. All you could do was frantically make notes in the hope that it will be useful later.
Dejected – And then comes the worst part (or is it the best?). Once I knew what to do, came the real challenge – How. If there is one thing that has had a lasting impression (till now) it is the next 2 weeks of feeling completely lost (I was not alone).  It is this time that I learnt the most. Initially, I kept to myself relying on the internet for information. But in an organization like Unilever, Internet is not the source of the most up to date information. Soon I realized I had to interact with a lot of people to actually understand how I can deliver my project. This turned out to be an even tougher job.  It is not easy to get people's time. Started with email and the only channel of communication I did not try was to find them on facebook and post on their wall to get time to meet (Opened profiles & thought about doing it though). I felt I was being ignored because I was an intern. However, once I sat with someone, they made sure I have all the help needed to do my job. And slowly (and steadily) I moved to the next stage.
Hopeful – After the grilling sessions with some of the brightest minds, I came up with the first draft to my project (during the 5th week). Although a lot of changes were suggested, I still became hopeful of being able to deliver it. This is the stage where I understood the impact of work that I am doing. You might think it all goes gets better from here! But this is just the first stage. Over the next week, I went through the first four stages again and again while trying to come up with the final version of my deliverable.
Contented – At the end of the 6 weeks, I can't help but feel happy about my work. During the last 2 weeks, I have understood how my work fits into the big picture and that it was definitely important for Unilever. Although I may not have done the best job but it is definitely something Unilever can use and that is a great feeling.
I came in with the expectation of a typical internship where the interns are treated like children and are being taught what needs to be done. However, my experience at Unilever was completely different. We were taught to be independent. I had to work with 20 different people. I had to make decisions that could affect the image of the organization and its relationship with many of its partners. This internship truly has been my first lessons in management.