Life, a spicy mix of a joyful conundrum, throws up many opportunities to us. Not in isolation, but always partnered with challenges, risks, and enigmatic circumstances. It is up to an individual to decide whether he stands strong in stormy situations or bows down to the tribulations of life. I, as someone coming from an ordinary South Indian family, have nothing other than sheer passion, dedication, and commitment to pave my own way out of an unendingly competitive world.
No different from any other crow, I had come to IIM Ranchi with loads of hope that I would find a great place to live and learn, and what I got is more than my expectations. I started my preparation for SIP, spending more time on what the firms across businesses require and look for in a candidate and tried to build skills that were essential while brushing up the technical knowledge according to that. I believe that the companies, irrespective of their domains look for candidates with great communication skills, creative brains, and conviction in thought and action, rather than just technical knowledge and academic merit. After that acute systematic preparation, I feel happy that my journey, filled with adventurous leaps, hardships, learnings, and emotional crossroads, finally ended at a colourful destination after my first year.
I joined Goldman Sachs to work with the Global Investment Research Division. Day one was very special to me, as we were introduced to the firm, its policies and rich tradition of 150 years. I was suddenly feeling a great sense of pride in being associated with GS. I must say that the two months that I got to spend at GS were the best days of my life. I started my journey with curiosity and ended it with enormous satisfaction. People around me, who hailed from prestigious institutions from across the world, were one of the biggest sources of constant motivation to work harder and push my personal bars higher.
I was not sure initially about what to look forward to and whom to approach to get my doubts cleared, but my colleagues at GS helped me a lot to understand the firm's core values, its business principles, and culture at large. For me, the most important thing is to understand whether we are a perfect fit for the role and firm and if the firm is a good fit for you.
After the first week at work, I was more focused on gaining more insight into the daily work and a deep dive into investment research broadly.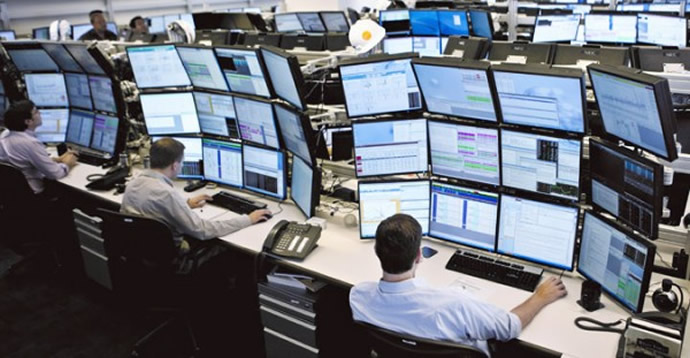 People complain that the work hours are long and stressful but for me, it was like being at home with your friends around, doing what you always dreamt of doing. I was fortunate to have a supportive team and extraordinary friends who were always approachable amidst their highly busy schedules.
The most important person through my tenure at GS was my mentor. He was the one who I could readily disturb for the silliest of doubts, and always received a positive response with a smile. The way he nurtured a stranger to Investment Research into one who could recommend an investment opinion about a company was worth highly appreciating. I was never treated like an intern, as I was a part of the team's important decisions, discussions, and debates. Allowing a young guy like me to comment on the highly experienced views of research analysts gave me confidence that I too had a say, and made me more responsible thereby.
As days passed by, I was only getting more humble, yet proud; smart, yet silly; head held high in the sky, yet feet firm on the ground. Every day made me a better individual as I was learning something, not just finance, but also life at large. As a spectator of this journey of mine, I could understand that difficult roads are those that actually lead to beautiful destinations.
After a two month dream come true at GS, I look forward to my life at IIM Ranchi, optimistically and curiously, to make each day count not just to make my life better, but also to add to the feathers of this great institute.