My highly anticipated internship journey at Zensar, RPG Group's renowned IT business wing, began with much aplomb early this April, on time as planned.
Being one of India's most diverse business houses, we RPGian interns had a power-packed introduction with Leadership addresses from all of RPG's businesses (CEAT Tyres, KEC International, Zensar Technologies, Raychem RPG, RPG Life Sciences, Harrison Malayalam and RPG Ventures) before the actual summer internship kicked off. In addition, we got to hear from Mr. Anant Goenka's about his own internship experiences, giving the much-needed boost of optimism and constant drive to go the extra mile despite these unprecedented times, while learning constantly.
Take Your Career To The Next Level. Ask Our Experts Anything. We Will Respond Within 48 Hours.
These two months of WFH helped push boundaries in terms of interaction and style of work hitherto never experienced. Converting a small space of my home into a dedicated office, I stepped up to bat. But I faced no shortcoming of timely counsel and needed direction from my guides and stakeholders, so much so that I doubt if this degree of focussed efforts would have been possible even under normal circumstances.
Despite the new medium of 'virtual connect', it was a great opportunity to learn better assertiveness in communication, accountability towards my project's direction, and getting a wider point of view on the final deliverables. My day began with planning my schedule and adhering to it, apart from having meaningful banter with my fellow Zensar interns with similar live projects. Additionally, it helped in self-reflection and understanding the style of work of people I interacted with, apart from establishing a much-needed routine to persevere and proceed.
The constant feeling of being part of a big family enshrined in RPG's 'Hello Happiness' resonated with the regular weekend virtual catch-ups ensuring lively discussions and collaboration. The goodies that were so thoughtfully personalized and mailed to each of us RPGian interns helped up the quotient of belongingness.
'The impediment to action advances action. What stands in the way becomes the way'
Marcus Aurelius
The always optimistic outlook of every RPGian I have encountered so far has helped renew my hopes for the times ahead. The courage to work and innovate, in a new WFH environment, has helped me grow as a person - to adapt and accommodate while exhibiting grace under pressure.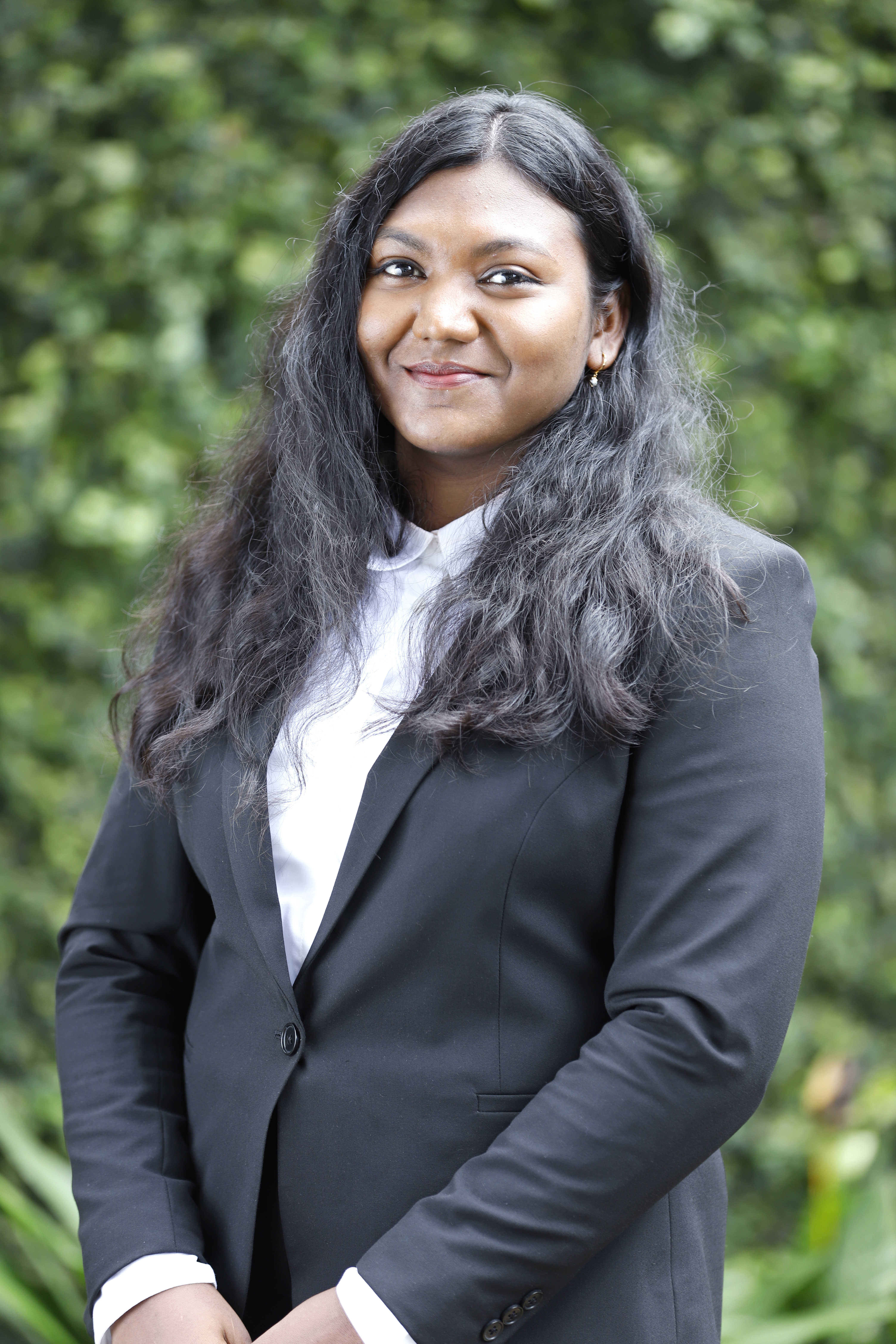 Mathura Janani is a 1st year MA HRM & LR student at TISS, Mumbai. Formerly a cybersecurity analyst, the bookaholic is also a coffee connoisseur. She is also trained in classical dance, into athletics and an occasional poet. Currently, she sprints to class with breakfast in hand most mornings, to the place of her dreams-TISS, through the unpredictable Mumbai downpours.