Over the past one decade, attrition has become one the key problems that companies are facing globally. The war for talent is at its all-time peak. Employees leave organizations for many reasons - often unknown and contrary to what most managers would like to believe - research proves the reason is most likely not the money!
The top reasons why employees quit:
Mis-match between the role assigned and the actual skill sets of the employee
No visibility of growth opportunities/stagnation
Employees feel the job or workplace is not what they expected it to be
Employees feel devalued and unappreciated; no acknowledgment of work done well
Little or no feedback on their performance
Skewed work and life balance
Lack of trust / communication between senior management / leadership team and employees
This is where HR plays a very important role in setting the tone and culture of the organization. In the Insurance, IT and ITES sector, annual turnover is often more than 50% and sometimes may even climb to 100% with an entirely new batch of employees joining each year. Given such a scenario - How do you then, build a retention culture within the organization? Two important aspects to remember:
There is no one step solution. Multiple interventions are needed to meet the needs and goals of diverse employeesPrevention is always better than cure. Rather than working to reduce attrition, the idea should be to engage your people better, so that they themselves want to stay with you longer.
Prevention is always better than cure. Rather than working to reduce attrition, the idea should be to engage your people better, so that they themselves want to stay with you longer.
Let me share some of my experiences and learnings on how to not just attract, but retain key talent:
Manage Aspirations – At the time of the interview, it is important to give a clear picture of the role, organization, and culture to the potential employee
Having a strong Employee Value Proposition is crucial today. It is important that HR pitch to candidates keeping in mind their aspirations. However it is important to realize that there is a fine line that divides 'what is real' from 'what is idealistic'. Creating an idealistic image and over selling a role can be very detrimental - It may work for a short time, in closing an open position, however, sooner than later the person will realize your game and resign, resulting in opening the position once more. Over – selling a role, also breeds frustration among employees, once the reality of the role sets in. The employee develops resentment towards the company and looks for the first new opportunity that may be available outside.
Employees join organizations, having different goals and aspirations in mind. It is crucial that HR understands these aspirations and hires the employee only if the organization can meet such aspirations. At the time of going to B-schools to recruit, it is important to consider the institute, aspirations of the young MBA graduates and projects that will be given to them as management trainees. Often when expectations of management trainees are not met, it results in more than 50% attriting at the end of the first year itself. This is a great loss since the company invests huge amounts on compensation, training, skill development, travel etc.
Explain to potential employees the company offerings, realities of the role, career growth, workplace culture. Let them make an informed choice. Once an employee knows what they are in for, they come mentally prepared and tend to stay longer with the organization.
Add Value – In today's world, it is important to constantly learn, unlearn, re-learn to stay relevant and valued at the workplace. Employees know this and want their Perceived Market Value (PMV) to constantly appreciate. The relationship between Perceived Market Value and Employee Retention is Inverse. When employees feel that they are not learning, growing, adding value to themselves, they start to look out for other opportunities. However in companies where, employees develop new skills, are assigned to new projects, and exposed to different pieces of the business, they realize that their PMV is constantly rising and hence value such organizations and continue to work with them.
Expose employees, at least, the high potential employees you wish to retain to different people and pieces of the business. Invite them to contribute at strategic meetings and brainstorming sessions.
HR needs to play an important role in carving out a growth path for talented employees. High potential employees join the company to grow, to learn, to do new things. If they can't grow, they die a little every day. Have regular discussions with employees on how do they see their career progressing and what aspirations they have in mind. Then sit down together with the employee and manager to chalk out and design a realistic career path. Doing this exercise post the employee resigns, is a bit too late. They are already out of the door by then.
Where ever possible, provide employees opportunities to learn and develop new skills, work on new technologies, go on-site, and participate in coveted development programs and network at industry forums.
Make sure employees are aware of internal opportunities and have a chance to apply for them if they're interested.
It is important to provide employees with adequate job challenges that will expand their knowledge in their field. According to Right Management, employees are more likely to stay engaged in their jobs and committed to an organization that makes investments in them and their career development.
Communicate & Engage: Communication is the key to any good relationship, be it professional or personal. When there is open and free communication, both upstream and downstream at the workplace, it fosters a feeling of transparency and respect among employees and they feel valued enough to shares their ideas and suggestions. When they receive feedback for the work they do, employees develop a sense of belonging. This is turn strengthens the employee's engagement with the organization. People today want to work for an organization that values the work they do, encourages feedback, is open to new ideas, is a fun place to work and appreciates its employees.
Communicate goals, roles and responsibilities and feedback so employees know what is expected of them and how well they are performing.
Demonstrate respect for employees at all times. Listen to them, allow them to share their concerns, ideas and acknowledge them for their contribution.
Make sure to meet one-on-one, with all your best people--at least twice in a year. Ask them how they are enjoying their work, what's frustrating them about their job, what they want to be doing, but aren't getting to do. Be friendly--but make sure you get it all out from them.
People want to enjoy their work. Make work fun. Engage and employ the special talents of each individual. Give people an opportunity to apply their unique gifts and talents at the workplace.
Enable employees to balance work and life. Allow flexible times. (Yes, his son's cricket game is very important.)
It is clear that a multi-pronged approach of Managing Aspirations, Adding Value and Engaging with employees is needed to retain today's diverse sets of employees. A one size fits all approach no longer works. The best way to control attrition is to focus on creating a culture where employees thrive.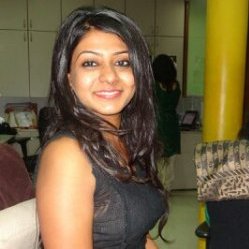 The author is an alumna of Goa Institute of Management and currently working with Citi Bank as an HR Generalist. She has also worked with The Times Group.