Pravina Jayaraman is currently pursuing her second year of MBA at IIM Indore. She had her Summer Internship with Everest Group at Gurgaon and she has received a PPO from Everest Group. Here is a brief article about her internship experience along with a few tips which she would like to share with the upcoming batches of interns.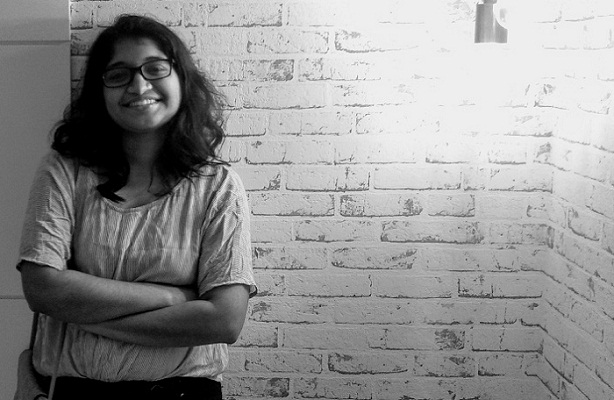 Everest Group is a Texas-based firm established in 1991 that focuses on fact-based research and quasi-consulting for enterprises, shared service centers/Global In-house Centers and service providers. In India, it operates in Gurgaon and Bangalore currently.
What was the selection process followed by Everest Group for summer placements?
The process started with a profile-based shortlist followed by a case interview. The interview started off on a pleasant note as the interviewers skimmed through my resume and asked me to introduce myself. Then, they moved on to the problem statements. The first case was related to finding a pricing strategy for a ready-made food product in the market. I also had to give them an approach to how I would estimate the demand for the same.
The second case was related to feature development for an e-commerce platform. My approach was based on competitor analysis and design of new features for an application. There were a couple of HR questions on what are my weaknesses and how would I overcome them. Overall the interviewers made me feel comfortable and were focusing on my approach and flow of thoughts rather than the technicalities.
What kind of projects were offered?
I was aligned to the Business Process Services (BPS) team and worked on two projects in two months – a custom project and a report on data and analytics services domain. The custom project was for a firm operating in the US IT healthcare services industry and my contribution to the value proposition project was to come up with competitor analysis and also a basic framework to analyze the recommendations or alternatives that the team came up with. The second project was to create a report on data and analytics services industry and involved primary data analysis and coming up with deeper industry insights for the report.
What kind of support did you receive from the senior leadership?
The senior leadership was extremely helpful during my stint in the firm. I was reporting directly to Practice Directors in charge of the projects and the interactions were on a daily basis. My mentor was the VP of the BPS team and despite his busy schedule he used to find time to clear my doubts and help me focus on areas I needed improvement throughout the internship.
One positive about my experience in Everest Group was that there were no closed doors. I could even go and drop by at a VP's/Partner's desk if he was the SME for a particular research topic.
How easy or difficult was it for you to acclimatize to the work environment and how did you go about it?
It was easy for me to acclimatize to the culture that Everest Group had built. The open-door policy and flat hierarchy were aligned with what I was comfortable with during my full-time job in a product development company before joining a B-school.
The work-related to research was overwhelming for me in the beginning since I was new to the industry. But the kind of technical and moral support I received from the Senior Analysts and Practice Director during the first project was immense, especially since I was focusing on healthcare which I had no prior experience on. In a week's time, I was comfortable with the people and projects in the firm.
What challenges did you face and how did you overcome it?
One of the challenges I faced in the first month was that I was treading in unfamiliar territory. Though I had prior experience in IT industry and there were comprehensive sessions offered on research by Everest Group, the project was based on the healthcare domain which was difficult for me to get a head-start on. I had to spend a major chunk of my time reading about the industry and the US healthcare ecosystem before I could start thinking about designing frameworks for the deliverables. What helped me tackle this was the support I received from the Senior Analysts as mentioned earlier. They used to spend a considerable share of their time clearing my doubts and guiding me through the requirements of the project.
The second challenge I faced would definitely be an effect of the first. I tended to speak lesser to the senior leadership during meetings, which was not what was expected out of an analyst. These were probably due to my inhibitions since I was working in an unfamiliar industry. But the feedback system that the firm had designed for interns helped me realize that I had to work on this particular aspect after the mid-review. This was a blessing in disguise as I focused on fighting my inhibitions during the second half of my internship and was able to reap better results.
Any tips that you would like to share regarding an internship with Everest Group
a) Utilize the exposure and visibility you get – The kind of exposure you get in the firm is pretty great. Be curious and ask questions even if they might sound silly to you on first thought. This shows how genuinely interested you are in the work that they engage in as well
b) Have a Point of View – Being an advisory firm, Everest Group looks at potential Analysts in you. Stating facts can be done by anyone but what the company looks for is how you would build a deeper insight or point of view from the data
c) Be yourself – Everest Group upholds culture and integrity above all. Be yourself and you will be duly rewarded
We wish Pravina all the very best for her future endeavours.