If you are an MBA aspirant, by now you might have gone through gazillion posts on how to prepare for CAT, so instead of reiterating the process I am gonna give you a glimpse of what lies ahead of CAT; the WAT PI journey! Because acing CAT is definitely not enough and the competitive exam is just the tip of the iceberg.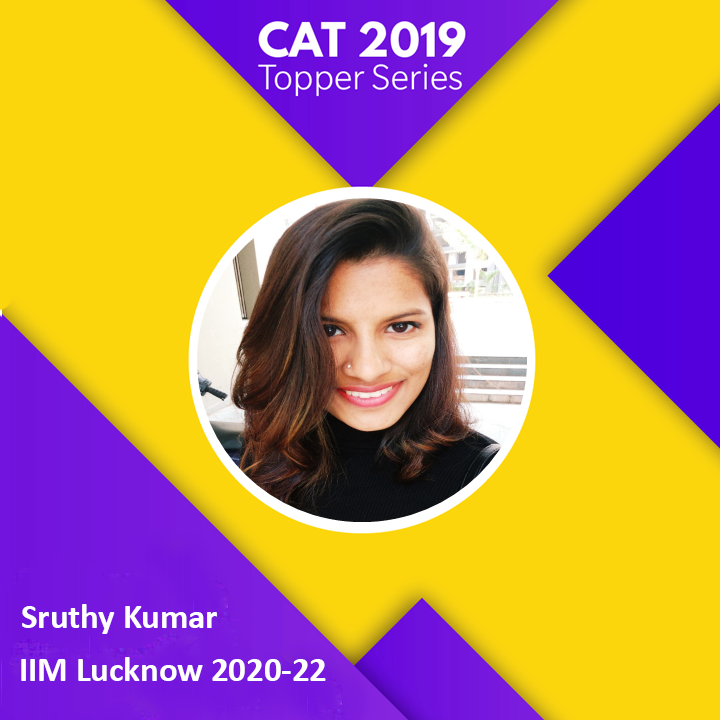 Just like every MBA aspirant, my journey to IIM Lucknow began with my CAT preparations in April 2019. I skimmed through numerous online materials before I put together a proper strategy for my CAT exam. While preparing I always had the bigger picture in mind: Ace CAT -> perform well in WAT PI -> convert my calls. So, I always organized my studies in a way that it would benefit my after-CAT preparations as well. Like, instead of reading novels to improve my verbal score, I stuck to newspapers and editorials as I knew it would help me with my PI and WAT later on ( Scratch this line if you are an avid reader because then I am sure you will be able to manage time for both :P). Many a time, I have noticed that majority of the students focus too much on CAT and less on WAT PI. But, the journey to the best B-schools in the country does not stop with your CAT prep, it in fact just starts with it. The WAT/ PI stage is crucial for converting all the calls you have got.
Personal Interviews are highly unpredictable and subjective. Nevertheless, you have to prepare for it with as much perseverance and dedication as you prepared for CAT. And the sooner you start your PI prep, the better. Sometimes even waiting for CAT results and PI dates isn't a good idea. B-Schools like SPJIMR have their profile-based calls and interviews as early as in Jan. Let me give you some insights on my after-CAT journey just to put this in perspective.
My interview season started with my CAP interview, mid-Feb. And while I was expecting a stress interview, to my surprise I had a very chilled out interview. I was asked basic hygiene questions and some general awareness questions. Right after that, I had my IIM Shillong interview where I was grilled on various undergrad subjects. Next in line was my SPJIMR interview and it was very unique. The first group interview was a bit dicey, but the second ethics interview round was really fun. So, here my PI preparations really paid off. I was already prepared with most HR questions and hence was able to draw references and explain with life examples in my interview with ease. I gave personal and genuine answers in most of my PI's and it certainly had an impact on the interviewers.
Giving mock PI's are highly recommended as it improves your familiarity with the process and also boosts your confidence. Remember that most B-Schools have a minimum PI criterion which means that even if your aggregate score is more than the cut-off, you still wouldn't make the final cut if you don't manage to get a decent PI score.
Preparing for PI includes preparing for basic HR questions, general awareness, maths, undergrad subjects, work-ex related questions, and even a bit of history. I remember in my IIM-K interview, I was asked about Harapan Civilization, Nehru family history, South African countries, etc. My interview experience for IIM Indore, IIM Lucknow, NITIE and MDI were very different not just because they were online, but for the variety of questions I was bombarded with; some focused only on my acad, some on my work-ex and some of these interviews did not even follow the usual trend and it directly jumped to an extempore or a current affairs question or even a math problem.
The interviewer doesn't expect you to know the answer for each and every question they ask, but at the same time, you should have enough knowledge about major events of the past or the current affairs for that matter. Don't be afraid to say 'I don't know' and you shouldn't get bogged down if you can't answer a few questions in the interview. They check you for your ability to think on your feet and handle stress, and also your confidence.
Preparing for CAT/WAT/PI is a holistic process. It includes working on your profile, revising your undergrad subjects, and improving your general knowledge base apart from acing CAT exam. Confidence and good problem solving and communication skills are highly valued in your PI process. Also, try to build your profile and skills alongside your CAT preparations, so that you can smoothly sail through the PI process. Also, there is nothing more heart-wrenching than not converting the calls you have got so keep working on yourselves.
'Believe in yourself. You are more talented and capable than you think!'
Now, for all aspirants preparing for CAT, I would urge you to do something more than just the CAT prep, develop a hobby, maybe take up an online course or even do a bit of volunteering as this can give you a lot of talking points during your interview and will seriously boost your profile.
"Safar lamba hai, but in hindsight, you will forever be proud of your hard work and effort!"
***
Take Your Career To The Next Level. Ask Our Experts Anything. We Will Respond Within 48 Hours.
Also Read: