The world of business is changing rapidly - from technological innovation to rapid globalization, many disruptive elements are influencing how the world goes about conducting business.
With the world of business itself changing, it is imperative that business schools keep up and provide management education that is as relevant to the corporate world as possible. Only then will MBA candidates be ready to take on and adapt to the changes that are now defining the world of business.
But how are business schools doing this? And what exactly are the changes that B-schools are making to their curriculum and pedagogy to facilitate extensive learning of management concepts that are relevant to today's world, while eliminating archaic concepts that are no longer pertinent to the modern business world?
To explain the myriad of disruptions in the corporate world and how B-schools are coping with it, we bring to you a live webinar with Professor Rakesh Mediratta, a Professor of Strategic Management, Marketing Management, Customer Acquisition and Retention, and Sales Distribution Management at IFIM Business School.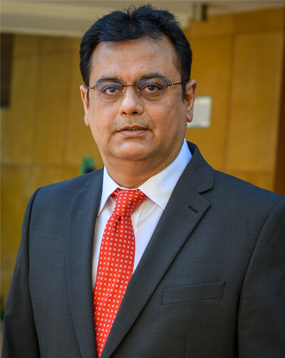 So what makes him an expert?
Professor Mediratta has almost 3 decades of experience as a Business Development professional, and has worked across diverse industries on a national and regional level. Therefore, in essence, Professor Mediratta will be sharing decades worth of experience with aspiring managers.
Date - 17th April, 2019
Time - 6:00 PM onwards.
The webinar will go live at 6:00 PM. If you're unable to view it in this post, click here.
*Featured image credits - Jobacle.com