Shivam Garg is one of the youngest prodigies at Planet-I who has done his engineering from IIT Roorkee. He was Delhi board topper with a whopping 98% and made a lot of other accomplishments that are commendable.
Tell me something about yourself
Dream on. Dream until your dreams come true. May be tomorrow, the good lord will take you away! One of the many beliefs that I have always had in my childhood but something which life has taught me time and again. I have been blessed to be a part of some of the premiere institutes of the country. I did my graduation from IIT Roorkee in Civil Engineering and now doing my post-graduation from IIM Indore. I was a technical enthusiast during my college. It was result of my networking skills that I went for 5 internships during IIT Roorkee. I was selected for MITACS scholarship of 8500 USD, DAAD scholarship of 2000 Euros, research grant of 4000 USD by Wayne State University, Detroit. I have also been awarded the Raghuraj Behari Mathur Scholarship of Rs. 20k for 1st rank in Civil Engineering Department, IIT Roorkee. These scholarships have always been a morale booster to perform better each day.
Tell me something about your internships experiences at IIT Roorkee
My seniors were applying for their internships in the third year to the premiere universities abroad. I also got inspired and so I started applying for these internships from first year only, approached one of my professors in the civil department. With constant efforts and working on a project I got an internship offer from a geotechnical firm in Turkey. However, due to delays in issue of Visa I could not stay in Turkey for more than a month. The organization Zetas Zemin Technolojisi A.S., with which I was working in Turkey was very happy with my work, so they gave me an offer to work on a different project in Dubai. As I was a minor, Visa issues still persisted and it got rejected two times in Dubai. But good luck favored me and somehow third time I got the Visa. I worked for around a month in Dubai. I was given around 2000 Turkish Liras for my work.
In the third year I went for an internship at University of Western Ontario, London, Canada. I met many professors of Richard Ivey School of Business. I had received the welcome letter by the Prime Minister of Canada. They used to send Limousine to our workplace for us. It is one of the best experiences that any undergraduate can have.
Why not MS in civil engineering when you were so tech savvy
Sometimes things are destined and you become mere puppets to follow the same. I was doing my internship at Canada when one of my close family member expired, I was stuck in an awkward position where I wanted to go back but I could not. Then I decided I would never like to be abroad again. However my family decided I should not be type casted with such emotions. I had given GRE in 3rd year only, but something else was on the cards. I came back from Canada and everything started to go in the wrong direction. I got diagnosed with renal stones. It took me some time to recover. Meanwhile I gave CAT exam but I wasn't really sure about joining a B-school straight after my bachelors.
I was in the seventh semester happy with the fact that I am going to finish with my exams and as placement season was also around the corner I was hoping to convert a big company as I had built a good profile during my stay at IIT Roorkee. I was proceeding for my exam and at a crossroad I met with a severe accident that turned me bedridden at the most crucial time of placements. Since I had missed all the end term exams, I failed in all of them. I attended initial placement season in a very bad physical and mental state. However God blessed me and I got into a good company and also cleared all my subjects. I had also cleared my CAT exam and made a few converts as well J. But the torture was not over yet. A few days later, something happened which changed every single notion I had about this life. My father passed away out of the blue. It took me months to get over it or maybe I am still not over it or maybe I never will be. But as they say, you never know how strong you are until being strong is your only choice. My family convinced me to complete my studies in one go. It was a tough decision but I'll make sure that ten years later I won't regret it.
It is not like that I had no option other than doing MBA so I did MBA. Business management skills are always essential which ever domain you may venture into. I could have taken my job and excelled in it but I wanted to study further and then finally enter the work field. Moreover my internship experiences had made me realized the dire need of management studies. So in the dilemmatic situation I chose MBA from IIM Indore.
What are your future plans
My mother is a PGT Economics and both my sisters are also teachers. I have grown idolizing my family members. I have always realized the worth of education and I firmly believe I would not like to leave my education at any point of time. I would like to keep harnessing this elixir of life. I would like to do my PhD in economics or finance. I haven't decided whether it will be just after my PGP course. But surely in the journey of life I would like to attain this honorable degree as well. Currently I am looking forward to my summer internship at Reliance Industries Limited. Being a fresher I would like to make out the most of this experience, so that in future I can apply my learning of the corporate life.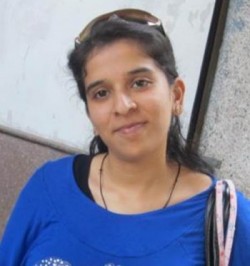 Barleen Kaur is currently pursuing her first year PGDM at IIM Indore (Class of 2015). She did her B.Tech degree from GGS Indraprastha University in Computer Science and Engineering and worked as a training manager at a consulting company and also started a coaching center. She has a strong affinity for writing and is an avid orator.
Read everything about IIM Indore here
Read all Stories by Barleen Kaur here