All you need to know about PGP Liberal Studies and Management by IIM Kozhikode!
A GOLDEN RULE: WHEN IN DOUBT, CONTACT ADMISSIONS OFFICE
Mission: Prepare future managers by enabling them to acquire emotional, cultural, and creative intelligence.
(Business is often done in environments in which judgments are made with messy, incomplete, and incoherent data. The scientific method of teaching and learning alone is not sufficient for preparing future managers. There is a dire need for an alternative form of management education.)
2 Year- Master Level Program – Degree Awarded – MBA LSM
Expected Industry catered to Marketing, human resource management, media, social enterprise, hospitality, healthcare
First batch of 30-40 students as per regular reservation norms
Immersive international and rural visit
Master Thesis in 2nd year
---
Course Structure:
The course has been contrasted against the regular PGP Course and there is a moderate level overlap in the first year. The second-year leads to significant divergence as many subjects in LSM are unavailable as electives to regular PGP.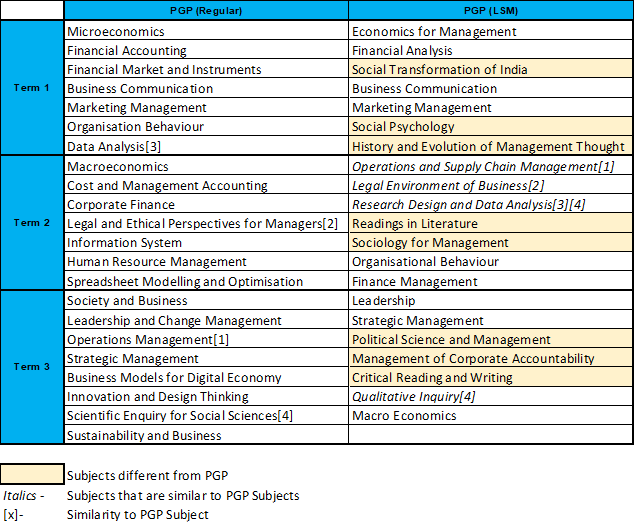 Students will be able to choose one of the three major clusters while choosing electives:
1. Health, Hospitality and Tourism
2. Social Enterprises and Non-Government entities
3. Communication, Films and Entertainment
This is clearly an indication of providing specialised individuals to the industry.
A comparison with the HR course of IIM Indore has been made below. A comparison with XLRI HRM was not taken into account as it is an established program and cannot be contrasted with a newly established one. Secondly, the aim is to highlight if the course is essentially different from an HRM specialisation.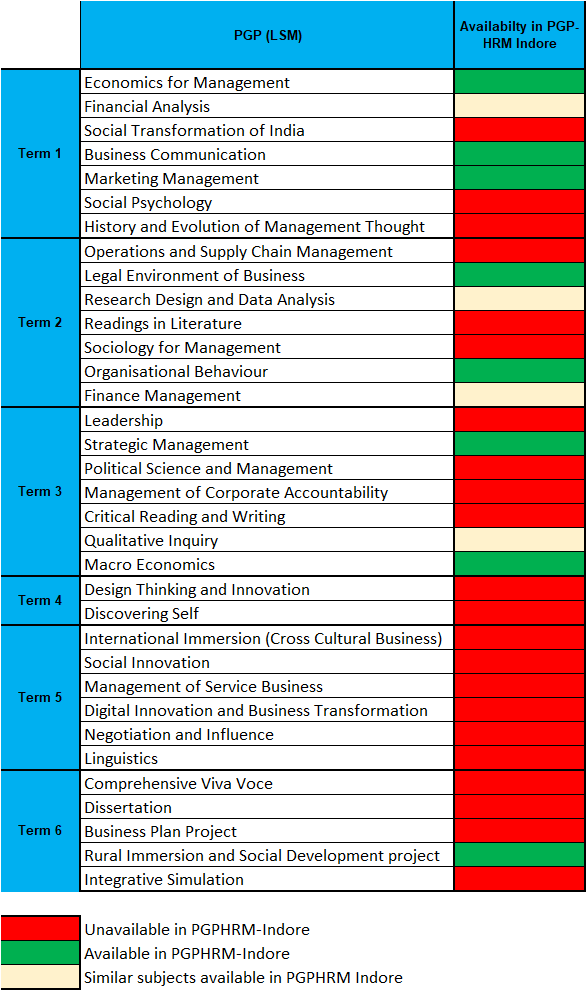 As is evident there is a significant difference between the IIM Indore PGP-HRM program and IIMK's LSM. The HRM program is intended to create an HR practitioner with expertise in HRM whereas the scope of LSM is much broader and caters to a wider audience.
Furthermore, the elective specialisation is a unique concept to IIM K LSM that prepares the student for industry-specific roles.
For details, readers are encouraged to view :
1. Hold a duly recognized bachelor's degree in any discipline with minimum 50% marks or equivalent CGPA
OR
Hold a duly recognized post-graduate degree in any discipline with minimum 50% marks or equivalent CGPA
SC/ST/PWD candidates are allowed a relaxation of 5% in the minimum mandated marks.
2. Must possess a valid score in CAT 2019 /GRE/ GMAT
The cutoff is given as follows: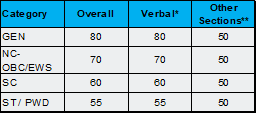 The above criteria is a minimum cutoff and does not guarantee an interview call.
Stage 2 Shortlisting Criteria (AIS Score):

Score for the X/XII will be computed from the reported percentages by linear mapping in the interval 60-90 with 60 or below getting 0 and 90 or above getting the maximum.
Only full-time salaried work experience after graduation will be counted. Work experience scores will be as follows: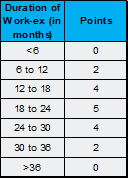 With weightage to solely VARC, people with high VARC scores are advised to apply. Secondly, high weightage is given to 10th and 12th. 10 marks to gender diversity will also put a female with a VARC score of 95 percentile equivalent to a male with a VARC score of 99 percentile (estimated).
The linear criteria is unique. According to this criteria :
People with 90+ will be allotted the complete score and 60 below will be given 0
The scoring will be linear between 60 to 90. If this calculation is to be further analysed (without inter-board normalisation), the scores would be: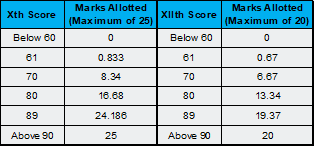 It can be conjectured that 85+ would be a good score to have in 12th and 90+ in 10th.
---
Final Shortlist Criteria:


The candidates will be assessed on four criteria with equal weights in the personal interview. The criteria are
· Communication skills
· General awareness on matters regarding business and society
· Aptitude in liberal studies
· Managerial & leadership aptitude.
40% of the score is pre-determined. But it can be conjectured that AIS of aspirants will be in the +-10 neighbourhood of each other, which can be made up for during the selection process.
In other words, if you have a call, you have a chance
---
Placements
This programme is ideal for the young professional who wishes to pursue their careers in the social enterprises, healthcare, hospitality, services industry etc
IIMK will assist in placements and internship process.
Being the first batch, there is no data to give perspective on the same. Being a small batch, one can expect decent placements (this is merely a conjecture and nothing can be said with surety). If pattern is to be followed like PGP-BL, there may be a separate Placecomm for the same. Companies focussed on LSM specialization courses will hire from the program.
DISCLAIMER: All views are of the author's regarding placements. For any further query, please route your queries through official channels.
---
Fees
Application Fee: Rs 2000/-
Program Fee: Rs 15,00,000/-
---
Important Dates & Contact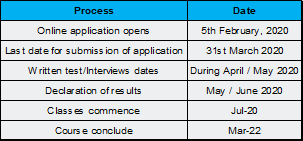 For any further queries, aspirants are urged to contact:
IIM Kozhikode
IIMK Campus PO
Kozhikode 673570
Tel: 0495-2809238, 131, 443
9895098960, 9495862659
Email: pgp-lsm@iimk.ac.in
Using the query system in the admission portal also will help.
DISCLAIMER: All inputs have been collated from the information in the public domain and the email communication from the admission office of the institute and the author takes no responsibility of any deviation in terms of information disclosure and any matter which is directly or indirectly related to the admissions. The requirements in the process might be changed, hence all the stakeholders are advised to check the IIM K website or contact the IIM Kozhikode's PGP- LSM Admission office along with the above views of the author. In case of any clarification, the candidate is urged to contact IIM Kozhikode's PGP- LSM Admissions Office.