As MBA aspirants turn their focus from CAT 2021 to XAT 2022, it is normal to have doubts as to how one must prepare differently, if at all, for the entrance exam that offers admission to the highly coveted XLRI Jamshedpur. To help you out, here are some tips straight from the horse's mouth. Read what the current XLRI students (or as we call them, XLers) have to say to help you crack XAT 2022!
Aashi Maroo, PGDM (BM)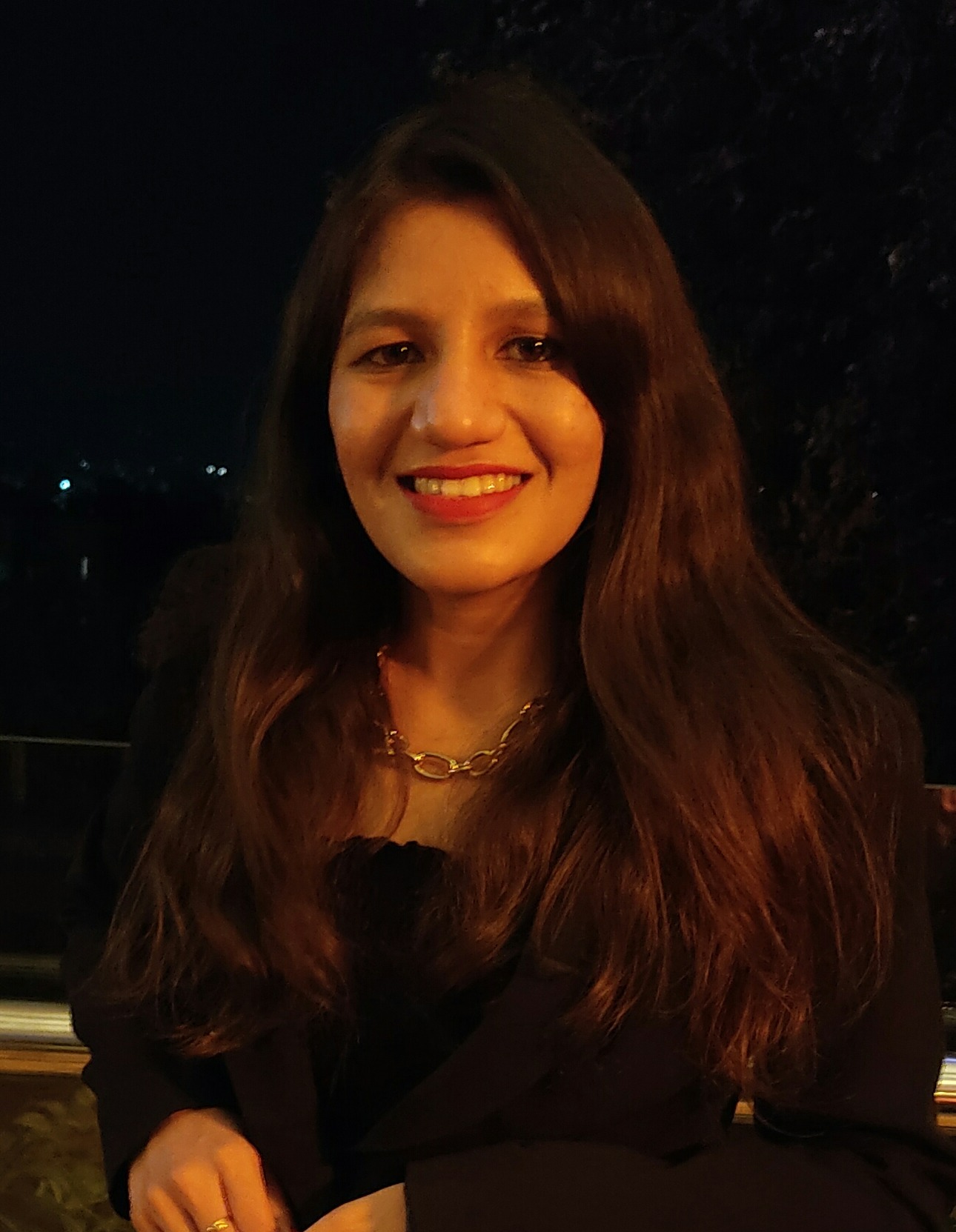 XAT '21 Percentile: 99.465
Undergraduate: B.Sc. & M.Sc. in Geology from Govt. Holkar (Autonomous) Science College
Work ex: Fresher
I prepared for XAT during my final year of M.Sc. I come from a unique background and competing with so many talented people wasn't easy, but I focused on the areas which terrified me the most. I did not study mathematics after class 10th and hence it was my weakest area but I made sure to give it the most of my time. I practised the same questions again and again until I was sure that I could solve them without any help later. For VARC, I religiously read newspaper editorials and they helped me improve my reading speed, vocabulary and concentration. The Decision-Making section requires real-life thinking. One has to put oneself in the given situation and try to find a win-win way out.
I had a bad CAT attempt and got demotivated to a point where I did not even want to attempt XAT but I convinced myself to get up and show up. The result was fruitful. One bad day cannot decide your future so don't give up if you score low in a mock or are stuck on a question, just try again the next day and things will be definitely better.
---
Aditi Batra, PGDM (BM)
XAT '21 Percentile: 98.72
Undergraduate: NMIMS School of Economics, Mumbai
Work ex: 6 months, Deloitte
XAT Part 1 contains Quantitative Ability & Data Interpretation, Verbal Ability and Logical Reasoning, and lastly Decision Making, followed by Part 2 - General Knowledge. While preparing, I believe it is truly important to understand the demands of each section.
XAT Verbal section is considered to be trickier than that of most MBA entrances. Thus, it is crucial to invest some time daily to read articles and/or novels to increase one's reading speed and grasping ability. This is heavily applicable if one isn't an avid reader. The Decision-Making section is often considered the make or break section for most students. It has a mix of ethical, behavioural, mathematical and managerial questions to test what you would do in a given situation. Practising past papers and mocks is of utmost importance, especially for this section as it not only helps you understand how to keep your personal bias away but also the rationale behind every correct answer. QA & DI is very similar to CAT, and thus the preparation done for CAT should be good to cover XAT as well. The GK section requires knowledge of some static GK and then current affairs. Leverage your newspaper reading for this aspect as well.
The month before XAT should be spent on attempting mocks (during the same time in the morning as the actual paper), and then analysing your weaknesses and strengths. Although there is no sectional time limit in XAT, I suggest allocating 40 minutes to each section first to clear the sectional cut off and then using the remaining time to play to your strengths in each section. Further, practising mocks will help you realise the balance between when to make an educated guess between two really close options and when you leave the question and accept the negative mark for the same. Do not get scared by the negative marks for questions that are not attempted, as that will make you randomly select incorrect answers and suffer a bigger loss.
Lastly, do not disregard the importance of a healthy mind and body. Give yourself a 30-second breather between sections, and stay cool as a cucumber while giving your paper!
---
Kamal Koushik, PGDM (HRM)
Take Your Career To The Next Level. Ask Our Experts Anything. We Will Respond Within 48 Hours.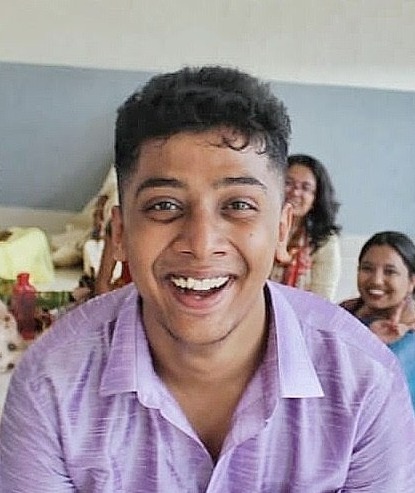 XAT '21 Percentile: 99.89
Undergraduate: BSc., Chemistry, Botany and Zoology
Work ex: 5 months, 2IIM
I personally prefer taking up online coaching of sorts because it gives you a silo to prepare in, there will be no distractions inside that website, like the Cracku or 2iim website will only have CAT content and I don't need to move from one place to another and waste time in finding topics, but with Facebook groups and telegram, there is a lot that can distract you and also a lot of time is wasted trying to find content.
I also did not take any mocks for XAT, only thoroughly went through previous papers for DM. Unlike CAT you don't need 20-3 mocks for XAT because there's no sectional timing just take a few mocks to fix how much time you want to spend on each section and you should be good. The most important aspect is your mental state during the exam. Make sure you treat the exam like just another mock, keep backup options and MOST Importantly DO NOT panic. I panicked in the middle of CAT and ended up leaving 5 questions that I could have easily solved and ended up with only 98 percentile, while during XAT I was totally relaxed and calm.
---
Meghna Arora, PGDM (HRM)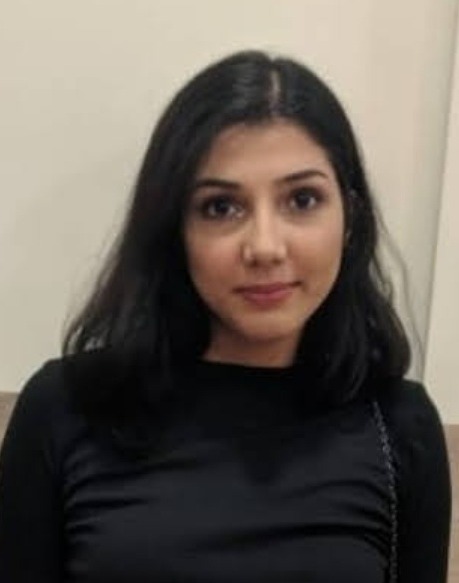 XAT '21 Percentile: 99.3469
Undergraduate: B.Sc. Physics (Hons.), Maitreyi College, DU
Work ex: 12 months, Midas Global Securities Limited
Since most of the XAT and CAT syllabus is common, you will almost be XAT ready by the time you appear for CAT. The rest of it can be taken care of after CAT, however, space it out well to avoid getting burnt out.
For VARC, nothing prepares you better than reading editorials every day. Find the reading strategy that works best for you. It could be reading the entire passage in one go or reading a para or two and going back to questions.
The only reliable study material for the DM section is the past year XAT papers. Options are generally close and confusing. Frankly, it's a bizarre section and no other institute can emulate the way XAT makes it.
Nothing except practice works for QA. My strategy for the section was to form a question bank with different kinds of questions picked from various sources including mocks, and practice all the questions every 2 weeks over and over again. You don't get enough time to think during the test, this will help you get familiar with most types of questions.
Considering XAT has no sectional time limit, make sure you allocate your time well. My strategy was to get done with my strong sections first so that I'm left with sufficient time for the weaker ones.
Lastly, take as many mocks as you can and analyse each and every question afterwards!
---
Meghna Puri, PGDM (HRM)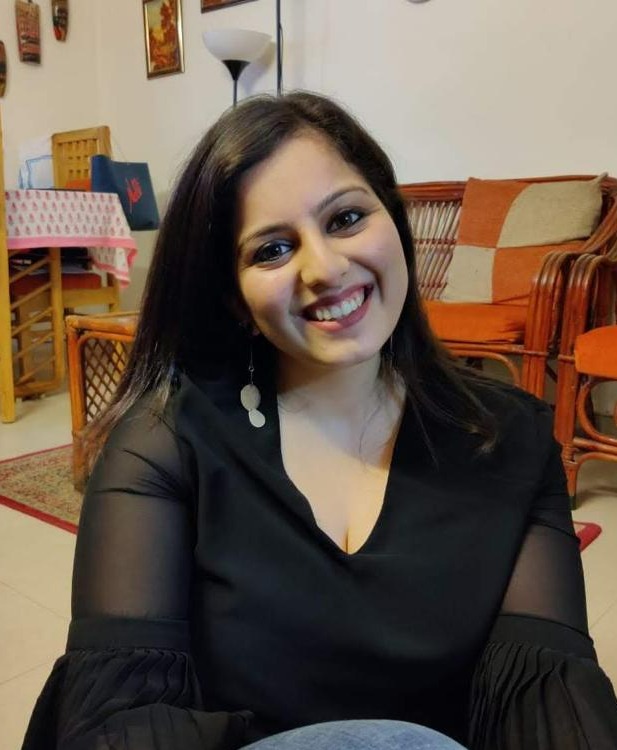 XAT '21 Percentile: 95.4174
Undergraduate: B.Com (Hons) - Hans Raj College, University of Delhi
Work ex: 30 months, Nagarro Software Pvt Ltd & 18 months, D. E. Shaw India Pvt Ltd
When I look back at my preparation for XAT 2021, there are 2 things that strike as something I would like to recommend to future aspirants.
Firstly, I believe starting preparation at the right time is of crucial importance in crossing the 95+ percentile mark. While most aspirants are entirely focused on giving CAT their best attempt, supplementing it with practising Decision Making on a regular basis and attempting sectional tests helped me achieve better results in this examination. Spending a longer duration in DM preparation helped me comprehend and identify key pointers pertaining to the situation at a faster rate. I would also recommend discussing DM sets with fellow aspirants or family members in order to understand different aspects of a given situation.
Secondly, unlike CAT, XAT gives you a chance to spend ample time attempting your identified weak/strong section. I never got comfortable with QA but I was able to use the examination time to identify the right questions, which helped me balance my overall score. During my preparation, I set various time targets for the 3 sections in every mock I attempted and by the end of this period, I had a strategy ready that helped maximise my strong areas while ensuring consistency in QA as well.
---
Naayl Humza, PGDM (HRM)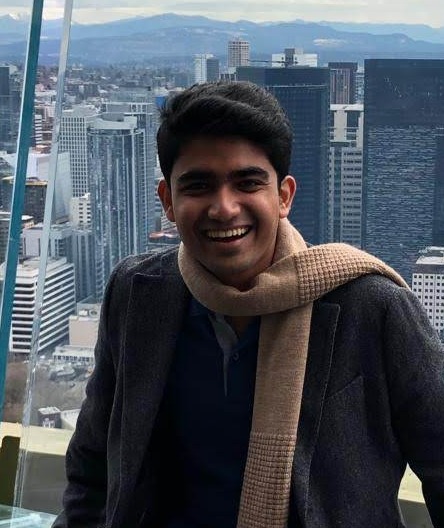 XAT '21 Percentile: 98.81
Undergraduate: Bachelor of Management Studies; St. Xavier's College (Autonomous) - Mumbai
Work ex: 11 months, Tavaga (FinTech Startup) and Deloitte India
My take on prep for the XAT is based on a foundation of a person already having prepped for the basic quant and verbal concepts that show up in management entrance exams (GMAT, CAT, etc.). The first bit that I'd like to segue into, which may seem clichéd yet pithy is – don't burn out. As someone who wrote and analyzed 60 CAT mocks in a period of under 4 months (more mocks stacked closer to the test day), I had burnt out by my CAT day, largely because of overdoing the preparation. For the XAT, I decided to do things differently in the month before the test – I brushed up my quant concepts and took things a bit lighter – wrote 6 mocks and spent a lot more time reading (I'm one of the 52 books a year types, and if you love reading, definitely use this time to read a lot more).
Apart from this, I'd recommend going through the Decision-Making section of the XAT papers of the last 5 years available on the XLRI website – this helped me with getting to a 99.76 percentile on the section. For decision making, do not get disheartened by your test scores on the mock tests administered by numerous national test prep agencies – often these will not be representative of your performance on the actual XAT Decision Making section. Last but not the least, don't let the exam seem larger than it needs to be – have a backup plan and walk into the test centre in the calmest and most composed manner that you can.
---
Rishab Bajpai, PGDM (BM)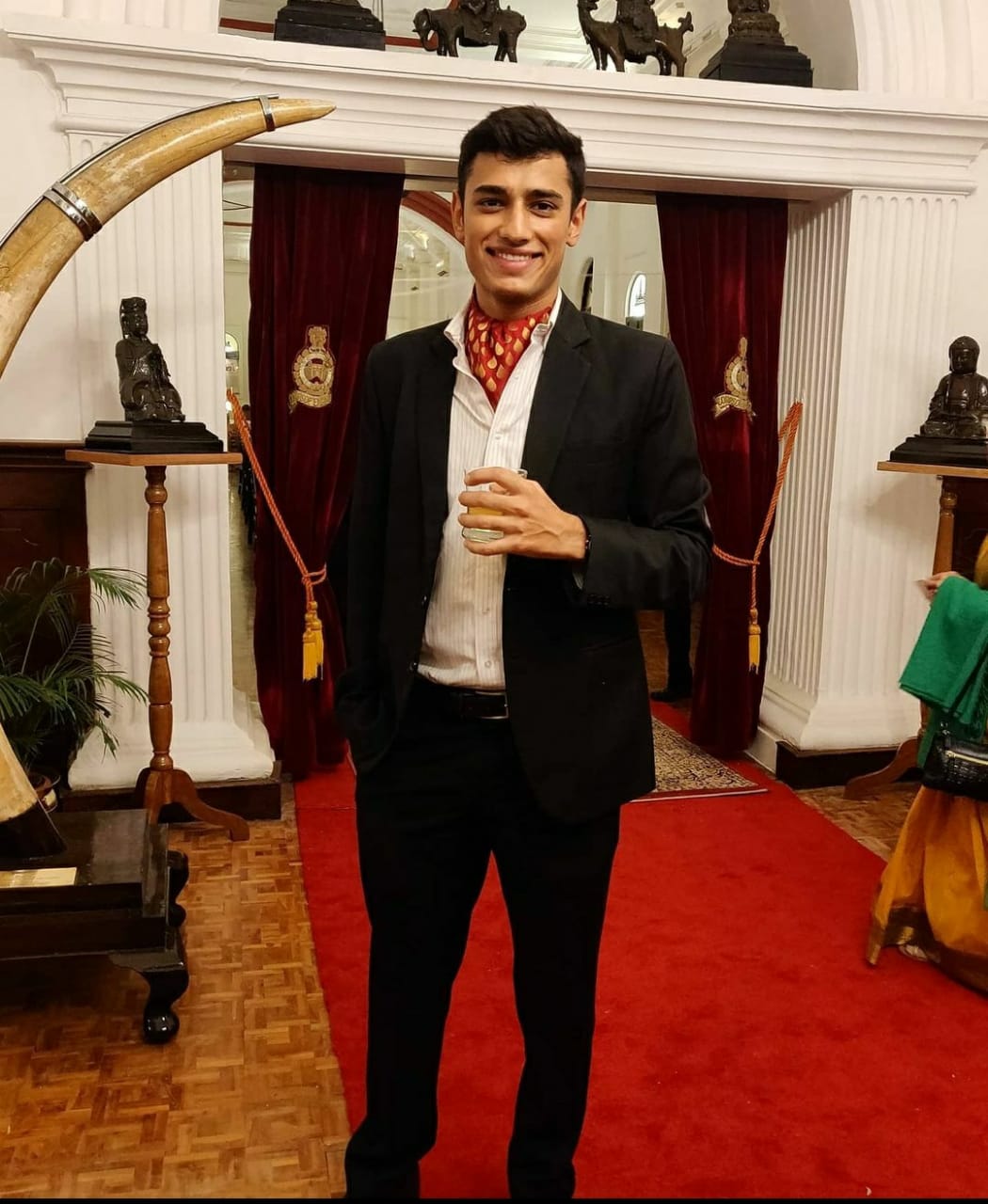 XAT '21 Percentile: 99.8597
Undergraduate: Gujarat National Law University
Work ex: 15 months, PNC Security Services, Assistant Legal Associate
Since XAT falls about a month after CAT, it is a good idea to consolidate all your learnings, formulas and assignments right after CAT. Focus on understanding the difference in the paper pattern, and prepare a strategy for taking XAT, the time you will allot to each section depending on your strengths and weaknesses. Do give yourself a short breather after CAT, but try to get back on track as soon as possible. It is important to stay in touch with reading, I would recommend a daily reading target of about 2 hours till the exam. Try to solve previous year DM questions with the official keys since this is a new section altogether, and it'll help you understand the kind of answers the paper setters are looking for.
XAT does not have as much time pressure as CAT, so don't try to be in a rush. Proceed slowly but steadily with the paper.
---
Rishabh, PGDM (BM)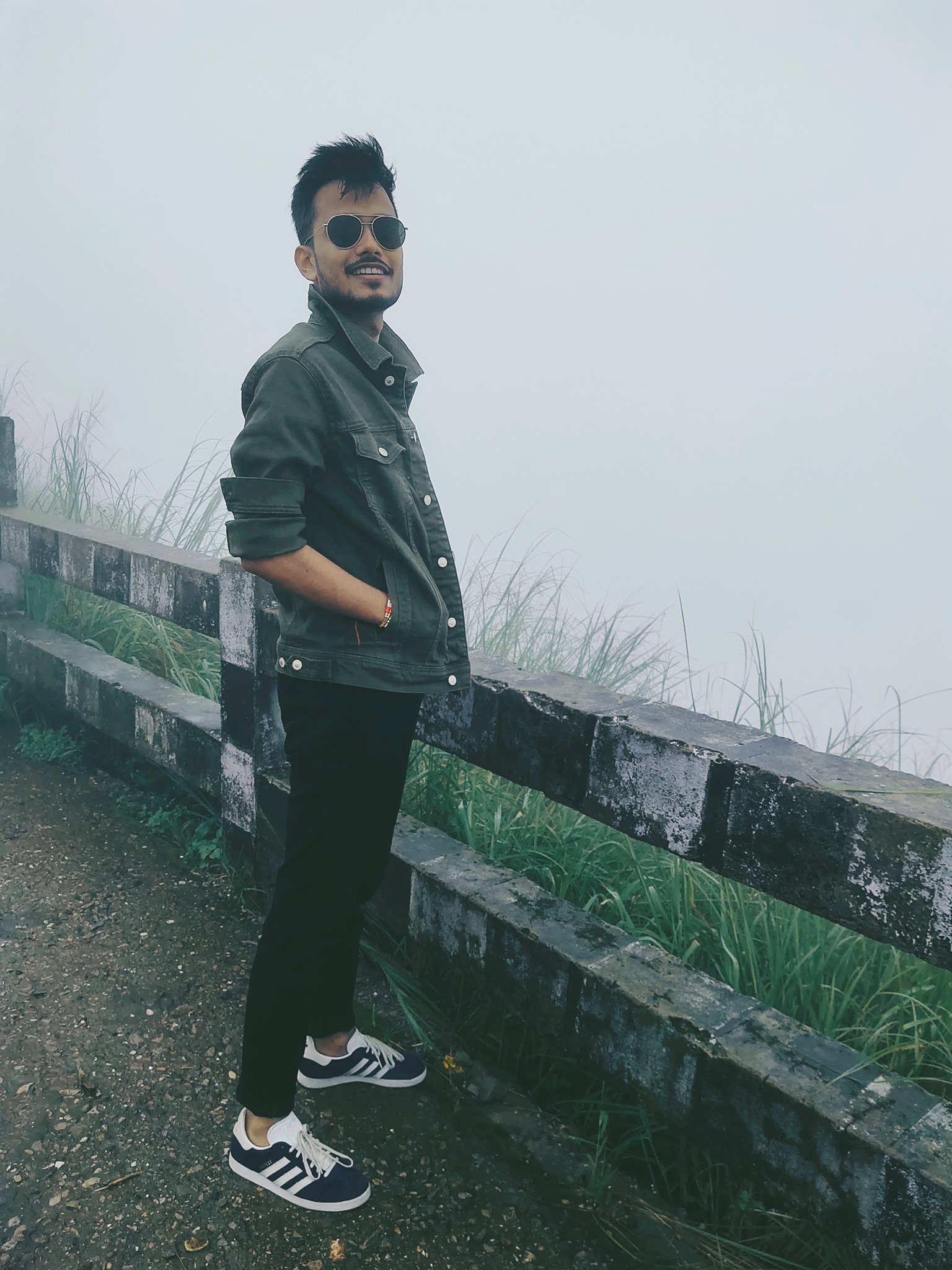 XAT '21 Percentile: 99.56
Undergraduate: Computer Science and Engineering, BIT Mesra
Work ex: 42 months, Software Developer, Cognizant
According to me, there are two important aspects of preparation. One is to attempt mocks regularly. Mocks are the only way to gauge your performance. They prepare you for the D-DAY. Along with practice, it builds up the stamina to sit through the complete exam. It helps you formulate a strategy for each section. What works for someone else, may not work for you. So everyone needs to come up with their strategy to excel at XAT. The analysis after a mock is one of the most crucial aspects of preparation. It not only helps to identify your strong or weak areas but also gives you insights into time management. Mock analysis shows how much time you have taken for a particular question. This helps in time distribution to maximise correct attempts. Don't get disheartened after a low scoring mock. Treat yourself that day and then analyse the mock.
The second important aspect is to be consistent with your preparation. Especially for the working folks, it becomes very difficult to manage work and preparation on some days. There are days when your work consumes you. On such days, just try to solve an RC or read some articles and editorials over the Internet. It's important not to lose touch with your preparation. Some days will be good, some will be horrendous. But one should not lose focus.
---
Sudeep Patro, PGDM (HRM)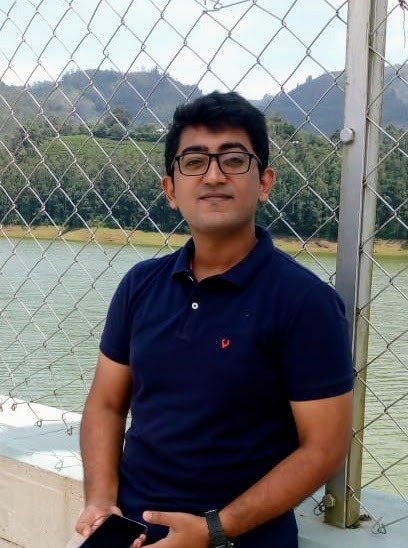 XAT '21 Percentile: 99.89
Undergraduate: B.Sc M.Sc Physics, BITS Pilani
Work ex: 36 months, Income Tax Dept.
I am a Physics graduate from BITS Pilani who has been working in a Central Govt job for about three years. I have the holy trinity of bad profile i.e gap years, bad acads and too much work ex according to some. I managed to get a 99.89 percentile in XAT 2021 and secured a convert into my first choice HRM program at XLRI Jamshedpur. I hope I can help at least some people overcome their reservations with regards to their profile and know that you have got a chance.
My XAT 2021 prep mainly involved analysis of previous five years question papers and some mocks to pinpoint where I am likely to struggle during the exam. You can set a target score/percentile in each section and see how close or far you are. I observed that my Verbal and Decision Making sections were going smoothly and I especially struggled when it came to Quant. I focused on sectional quant tests and a week before the exam gave 3 full-length mock tests. Given there are no time constraints for each section, XAT allows you to devote more time to sections where you might struggle and that helped me immensely.
But it would be disingenuous to focus mainly on the XAT/CAT part of it alone, it is but the first step. Your MBA journey is only complete once you have that convert letter in your hand. You should be able to convince first yourself and then your interview panel as to why you would be a good fit for the program, what is it that you can bring to the class and how this fits in what you want for yourself long term. This is not something that can happen overnight and requires due diligence to know the demands of the program, the institute and to slowly mould oneself into a well-rounded person that aligns with your own future goals. This clarity of thought will stand in good stead because your b school entrance journey will be a marathon and not a sprint. Your discipline will endure when your motivation fails. Wish you all the very best.
---
Sukanya Nayak, PGDM (HRM)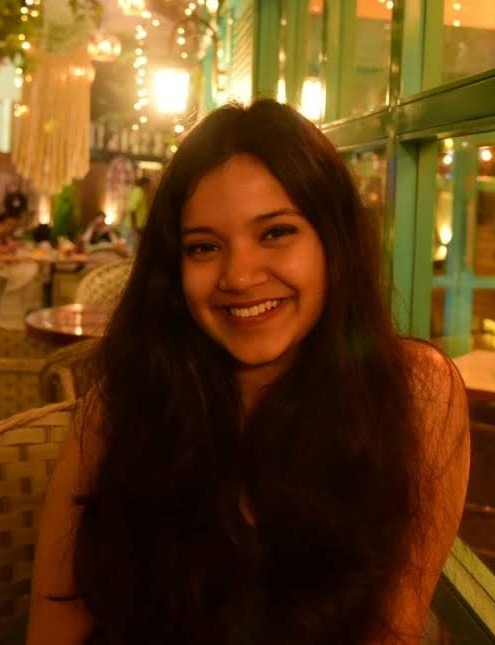 XAT '21 Percentile: 94.5
Undergraduate: BA (Mass Communication), Symbiosis Centre for Media and Communication
Work ex: Fresher
As you would have already appeared for CAT, your focus should be on topics that don't overlap. For example, XAT's Verbal and Logical Ability section is a bit tougher than CAT as it has questions on poem comprehension and vocabulary. Similarly, the Decision-Making section is unique to XAT, and the section is infamous for puzzling test-takers with close options. The same goes for GK. The best way to prepare would be to solve previous year papers and take mocks, as that would give you all the exposure you need to tackle these areas.
Another piece of advice would be to curate a test-taking strategy that works for you as XAT does not have sectional time limits. While that may seem like a blessing, there is a possibility of allocating disproportionate time to only one section. My strategy was to give equal time to all the three sections to clear the minimum cut-off for each of them and then coming back to focus on the section that was my strength (i.e., verbal and logical ability). With a few mocks and a rock-solid strategy, you will be good to go!