I could have settled down in life with these jobs, but I was curious to understand how a few entrepreneurs create successful businesses, while many struggled. To satisfy my curiosity, over the weekends and after office hours, I used to attend sessions at TiE (The Indus Entrepreneurs), which is the world's largest non-profit organization, focused on fostering entrepreneurship. TiE team liked my passion and offered me a 2-year fellowship to make an impact on the entrepreneurial ecosystem in India. Against the wishes of my parents, I left my well-paid job and picked up this opportunity at a non-profit. By the end of this fellowship, I realized that I was not ready to become a full-time entrepreneur, and going back to a similar job was not a possible option. Once again in life, I was not sure what I would do next?
I discussed my situation with one of my mentors at TiE, and he gave me a piece of precious advice. He said there are two role models in the world of cricket. One is Sachin Tendulkar, who goes and plays in the field and the other one is Harsha Bhogale, who doesn't play, but understands the game, its players and their strategies very well and talks about them. He said, "You don't want to become an entrepreneur, who goes and plays like Sachin in the business field, but you are passionate about businesses and entrepreneurs, you may like to become someone like Harsha Bhogale in the field of business."
That one advice changed my vision, gave me a positive role model and a source of inspiration. I researched more about Harsha and found that he has done MBA from one of the top business schools– IIM Ahmedabad. I decided to go for an MBA from one of the top business schools. Being an average student, I had failed four times in achieving my goal. But my positive self-talk kept me motivated and helped me in improving myself. To share with you, during my 5th attempt for MBA entrance exam, I gave 40 mock interviews before I appeared for the final interview. Eventually, I was able to get into XLRI.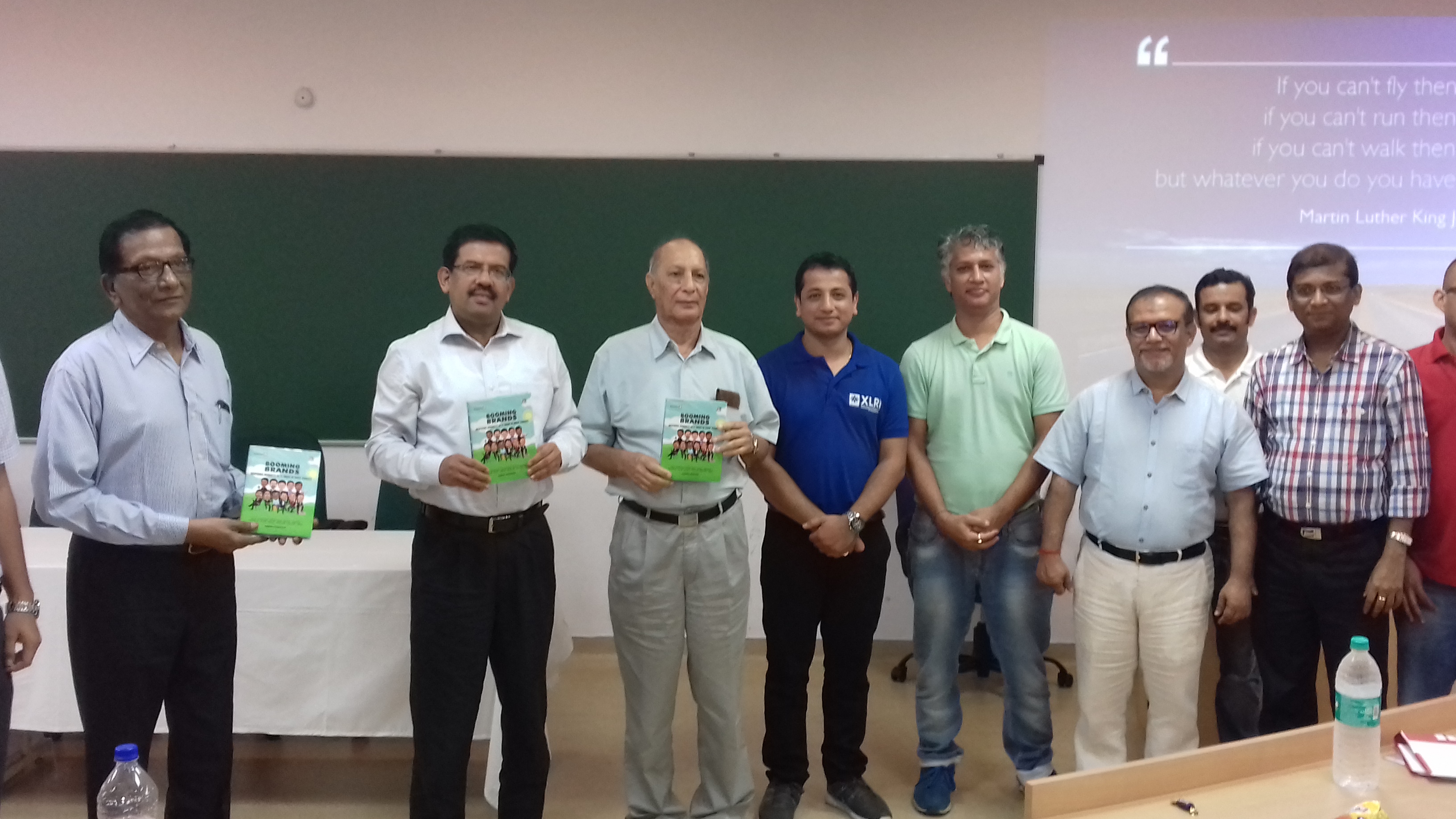 Q. How did writing come into the picture? How has the journey with 'Booming Brands' been like?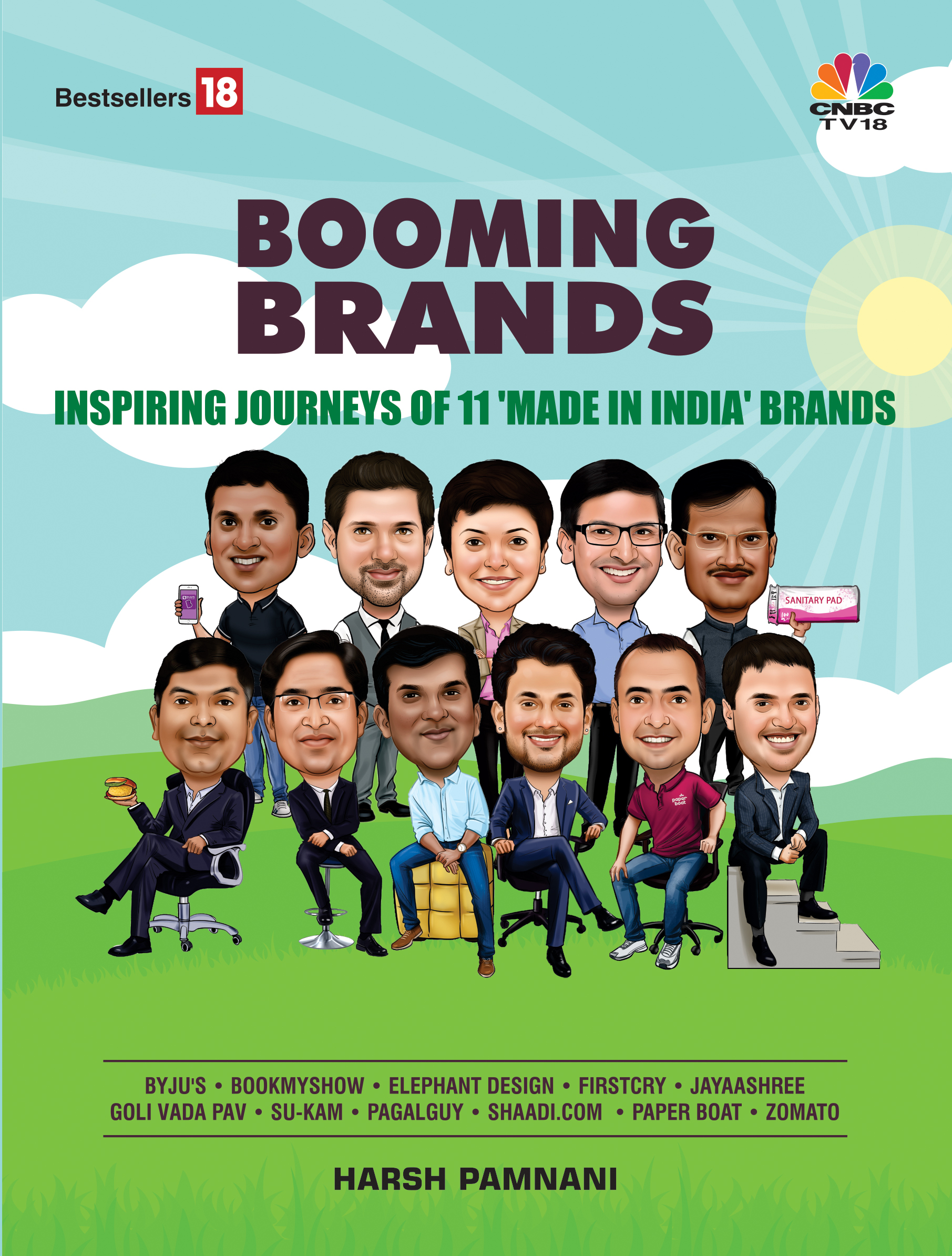 After my MBA, I had got a good job, but my hunger to follow my role model was alive. I took further inspiration from Harsha and found that he writes articles in newspapers and magazines. I also decided to write for business publications. It took me almost one year to get my first article published in a reputed business publication. Starting from that one article, I have travelled the journey of writing 50 plus articles in most of the renowned business publications, including Forbes and The Economic Times.
I took further inspiration from Harsha and found that he has written a few books, so I decided to write a book. Initially, I struggled to find a topic. But then I realized that a pain area which is close to my heart is a need in the market. I had met many people, who had expressed that there is enough material available on growth stories of international brands, but not much has been written about Indian brands. India is not America. The way brands were created in America can't be built in India. Noticing this void, I felt I could write a book that could be leveraged by people who are interested in understanding how new age 'Made in India' brands are getting created. It was vital for me to cover popular brands, get backing from a reputed publisher, and testimonials from influential leaders. I persisted and by God's grace – founders of 11 leading Indian brands like BookMyShow, Shaadi.com, Zomato, Paper Boat agreed to give me their valuable time and a few of the highly respected names in the world of business and academia gave me their testimonials. In addition, CNBC – one of the biggest names in business media agreed to publish my book. It was my dream to write a book before I cross the age of 35 and by God's grace one month before my birthday, my book was published.
My book was released at my alma mater XLRI by Prof. Sharad Sarin (one of the senior-most marketing professors in India, teaching at XLRI since 1976) along with Prof. Ashis Kumar Pani (Dean of XLRI). Later, Mr. Amitabh Kant, CEO of NITI Aayog, Government of India and the man behind Prime Minister's Make in India campaign appreciated my book. Then, Mr. Prakash Javadekar, Union HRD Minister, Government of India, also praised the book. Over time, many other influential business leaders and academicians appreciated my book and word of mouth picked up. And then came one of the most memorable moments of my life. Because of my book, I got an opportunity to meet my role model – Harsha Bhogale.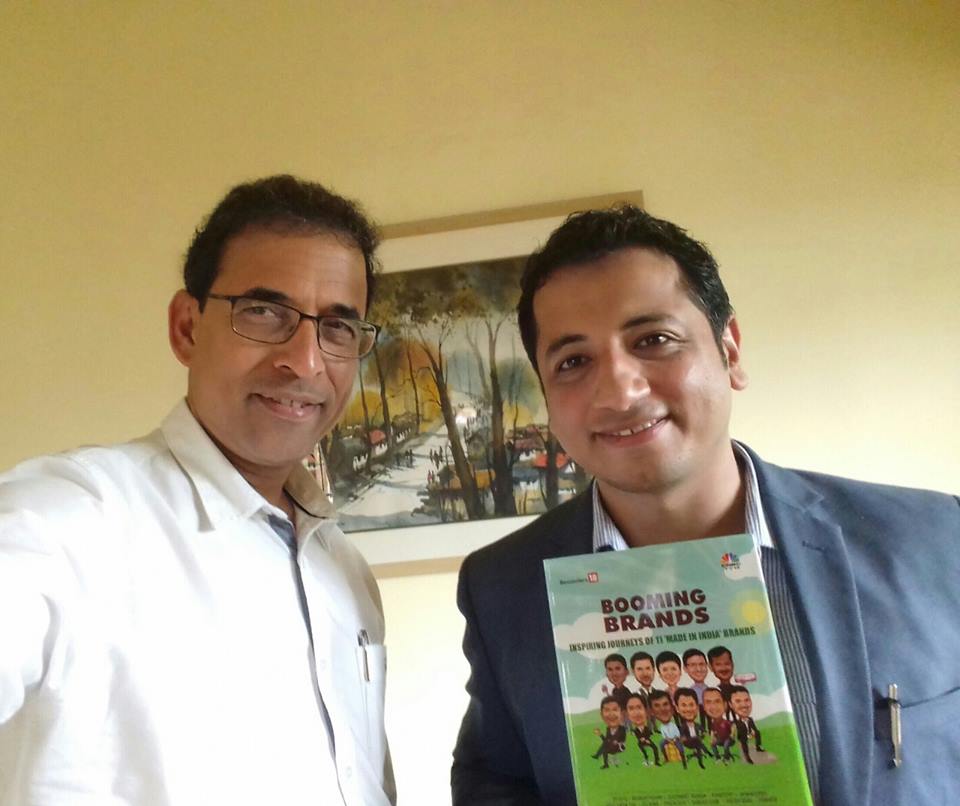 Q. What, in your opinion, are the ingredients of your personal success story? How much of it do you attribute to having the right skill sets and instincts?
First of all, I would say, I am not yet successful, I have just been able to achieve results for my hard work in a few of the areas. I think the key ingredient that has helped me in my journey is having the right set of role models. I don't believe I ever had the right skill sets before I dreamt of achieving a goal. After making role models, I identified the skills to be gained, worked on myself, failed, tried again, and eventually, God favoured me with positive outcomes.
Q. Who are your role models, amongst writers as well as marketers?
I have three role models :
1. Steve Jobs for coming back from failures and being a marketing genius.
2. Seth Godin for writing easy to understand and thought-provoking books on marketing.
3. Harsha Bhogale for creating his career path and for being a great communicator and writer.
Q. If a budding writer wants to make it big, what would your advice be? And for a marketer, what would you say?
For a budding writer, my advice would be to keep writing and keep improving. The way a movie star has to refine his acting, network, social skills, and media presence to reach to the top, a writer has to hone his craft to rise.
Marketing Guru, Philip Kotler said, "The good news is that Marketing takes an hour to learn. The bad news is that it takes a lifetime to master." This statement is genuine, every industry and every market is different, and the way brands are built in various sectors and markets is also different. Moreover, marketing channels are continuously increasing, and the attention span of people is steadily decreasing. So, marketers have to be always open-minded to adapt and learn. The basic concepts covered in books and colleges help in setting up the foundation, but a trial, errors, failures, and successes of real campaigns grow a marketer.
Q. Are there any new books coming out? If yes, what is it about?
My previous book, Booming Brands, covered inspiring journeys of 11 new age 'Made in India' brands. Now, I am working on Booming Brands (volume 2) in which I am covering trips of 11 more new-age brands. This book would cover :
· How were new age admirable brands created from scratch?
· How did these brands achieve popularity in a highly crowded and competitive market?
· How did entrepreneurs behind these brands identify new opportunities and create million-dollar markets?