Professors Basav Roychoudhury and Sanjeeb Kakoty have got an equal number of votes from the students and are jointly at the top as the Professors of The Year from IIM Shillong!
About Professor Basav Roychoudhury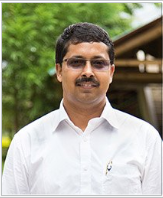 Associate Professor, IIM Shillong
Subjects Taught: Business Intelligence and Analytics, IT Tools
Education: PhD in Computer Science & Engineering
After completing his PhD in Computer Science & Engineering from Tezpur University, Prof. Basav Roychoudhury joined St. Anthony's College. After spending 11 years there, he joined IIM Shillong as an Assistant Professor in the year 2008.
Take Your Career To The Next Level. Ask Our Experts Anything. We Will Respond Within 48 Hours.
Currently working as an Associate Professor for more than 8 years, Prof. Roychoudhury is one of the favourite professors on the campus among students. His 'innovative projects and assignments' in the classroom drive students to take initiative and solve business problems. "I don't think anyone could have better knowledge of Excel tools and its applications," responded one of the 1st year student at IIM Shillong. His 'dedication towards his profession' and 'exemplary teaching skills' are some aspects that students at IIM Shillong like the most.
Want to know more about Prof. Roychoudhury? Click here
About Professor Sanjeeb Kakoty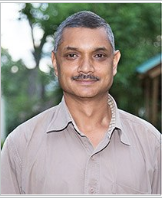 Associate Professor, IIM Shillong
Subjects Taught: Self and Leadership Communication, Sustainability and Business
Education: PhD in History of Technology from North-Eastern Hill University, Shillong
A teacher, writer, and a documentary filmmaker, Professor Sanjeeb Kakoty completed his PhD in the History of Technology from NEHU and completed the 3 TP programme of management from IIM Ahmedabad. His latest book entitled Science, Technology and Social Formation in Medieval Assam was published by Cambridge in 2012.
With his clarity and command over explanation of topics, Prof. Kakoty keeps the students 'engaged throughout the course'. His teaching methodology, pedagogy, communication with students and clarity in thinking are some of the qualities that students find to be most interesting.
"He helped me to look deeper inside and understand the real "Why" behind the motive of my life," wrote one of the students from IIM Shillong in praise for his favourite teacher on campus.
About the InsideIIM Professor of The Year competition:
While attending a class you might feel the sudden urge to check your phone chiming a notification, saying your crush has just accepted your friend request. You would probably neglect the professor for a while to sneak your phone out too. The professor, teaching in class, might look like the least important aspect of your life at this moment.
But, when faced with a business challenge, you would immediately go back to the teaching of that particular professor in your class. A mumbling thanks would naturally come on to your lips.
Hence we at InsideIIM decided to give an opportunity to students across MBA campuses in India to openly talk about their favourite professors and let others know how their contribution is making a significant impact to their respective lives.
Enthralled by the overwhelming 1000+ responses we received from MBA students across Indian business schools, we decided to share the names of all the professors with the highest number of votes from different B-schools.
Also read in our Professor of The Year series: