Tata Institute of Social Science in its entirety gives you a fresh perspective towards living altogether. Life at TISS is not simple. I would rather say it is a concoction of hardship and satiety every day. Sometimes you take it one day at a time; sometimes you don't have the liberty to do so. Nonetheless, it doesn't falter to radiate the brightest of the colours everyday and paint your pallid life canvases with hues you never intended to contrive.
TISS is a unique platform that brings creative minds from different demographics and leads on to engineer something audaciously different. The institution has produced some jewels of research projects. Nevertheless, these were few of the pioneering projects initiated by any Indian educational institutes. Emotional training programs for Mumbai Police in collaboration with One Life Alliance initiated by Dr. P. Vijaykumar in 2015; Jhambua Micro-finance Project in collaboration with DBS Bank Ltd. started in 2012; International Comparative Social Enterprise Model Project, India initiated in 2015, in collaboration with European Research Network on Social Enterprises; Capacity building for Skilling India with KPMG, Ethnic Power Relations in association with FTH, Zurich are some fine exemplar of such prolific body of work this institute has produced in the last five years.
TISS- HRM & LR has become to be known as one of the best B-schools India has to offer in Human Resource management today. The institute is an epitome of, what can be called, a preferred mix of finest faculty, intriguingly devised course curriculum, all-round development initiatives for students and an impeccable record of placements, year after year.
As a B-school, TISS will never cease to give you hard times. You are clocked for every task you perform, graded for all your assignments with vivid austerity, asked to spontaneously present your opinions on any topic under the sun and recorded for every exam you appear. But amongst the colossal jobs that you toggle between, you start to enjoy every fleeting moment this place has to offer. You happen to make some blood-thick friendships and in the process a handful of blissful memories.
Being a first year student, I am very new here with just a little above a month's experience. But seeing just the tip of the iceberg, I have certainly got a hang of what these two years have in store for me. And I am not complaining one bit.
TISS is an engulfing cultural epidemic that one should experience in his/her lifetime. Once you are here, you are unlikely to escape the vibrant strokes of cosmopolitan brush that this place has to offer. And as a keen observer that I always have been, I can promise that however long you binge on, you can never get enough of TISS culture.
-----
About the Author: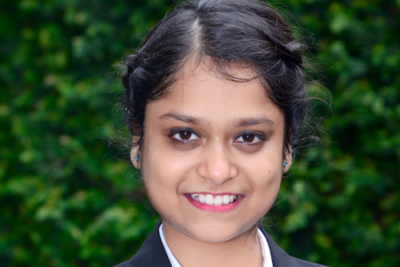 A spontaneous personality with fire-in-the belly travelling attitude Aditi is laced with passionate cultural streaks. She can be easily spotted with a smile on her face and spring in her pace. A "forever intrigued" HR-in-making and a true cosmopolitan from Delhi with a difference.