On the occasion of International Women's Day 2018, we asked the women of top b-schools across India to highlight their achievements, views on feminism, the #MeToo campaign and their perception of gender inequality in our country.
My name is Rashmi Teltumbde, and I am from Mumbai. I have completed my under graduation in BBA from Texas Tech University. I was a professional tennis player up until 2014 and have competed in junior Grand Slams (Australian and US), Fed Cup and several other international tournaments. I also have over two years of work experience from Nettech Pvt Ltd in the capacity of a Business Development Executive. Having thought of moving to the next phase in my life, I decided to come to IIMA.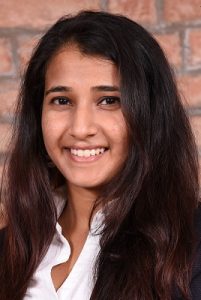 How would you explain feminism to a 10-year-old?
I believe that children are innocent and have no preconceived notions. It's the society that shapes their opinions and behaviours. The best way to inculcate values of gender equality in a child would be to bring them up knowing there is no difference between a boy and a girl; and that a girl can do whatever a boy can/wishes to do and vice versa.
Which female icon has inspired you the most and why?
The female icon that has inspired me and has been my favourite is Serena Williams. She comes from a poor African-American family and has faced numerous hardships growing up. She and her sister, Venus have learned to play tennis by hitting a ball against a wall due to lack of money to afford formal training. Even as she started winning and began her ascent to the number 1 position in the world, she was criticized for the way she looked, dressed and played. Despite being negatively viewed by most audiences, who historically preferred a petite white girl winning Grand Slams, she emerged as one of the greatest athletes that the world has seen, winning a total of 23 grand slams. Today, as a mother, she continues to inspire me with the way in which she continues to compete and does not let motherhood come in the way of her career, as most had thought. It is inspiring to see her overcome all kinds of struggles – racial, financial and social.
What kind of impact do you think the #MeToo campaign created?
The #MeToo campaign was a cry against all those who have been sexually harassed and to give the world a view of the number of people who have been victims of such behaviour. I liked the idea of how millions of men and women around the world could make others realize the extent and impact rampant sexual harassment and what it is to be a woman and go to work every day. I believe that this was an impactful first step towards fighting oppression and making people around aware of the current situation (especially) women go through. Men and friends, who earlier shrugged away such incidents, were now more aware since their loved ones and friends had fallen victim to harassment. However, while this movement generated awareness, it failed to garner tangible gain. As the #MeToo hashtags reduced, the concept evaporated from people's minds.
What are your thoughts and feelings about such movements?
As mentioned above, such movements are a good initial step towards awareness; however, they only have limited impact. People are known to have a short memory; therefore such movements create awareness and are a great first step, but they are easily forgotten. In order to stop harassment, more tangible steps should be taken.
I also believe that a large section of our society in India was not aware of the #MeToo campaign and what it meant. Most of these people stay unaware of such behaviour and may also be the ones inflicting such harassment. Therefore, in retrospect, I do not think it helped the cause beyond raising awareness.
What attitudes towards women have you encountered by men in education - professors and students - that you wish to be corrected?
I have heard of differing attitudes towards women in the education system; however, due to my heavy involvement in tennis during my schooling, I have probably not seen as much as the other students on campus may have. However, I have noticed that there have been times when I have felt that my educators have unknowingly favoured male pupils, especially in subjects like math in coaching classes. The common misconception that girls would not be successful or do not have the logical acumen to cope with subjects like mathematics is unfortunate and requires conscious effort from the student as well as faculty.
Having gotten the benefit of elite education, how do you plan to pass it on to other disadvantaged women?
In order to help other disadvantaged women, I would love to teach young girls and hope to make them independent. Education would also help them make better life choices and decisions for themselves. Further, I aim to start a sports academy in the future and would want to adopt rural talented kids to train in the academy. These kids may have a different path for themselves and be international sportspersons or choose a route that best suits their talents.