Creativity is found in every corner of the country. And, across regions, future managers with a creative bent seem to find their way to MICA, a fact reflected in the diversity statistics released by the business school.
According to the numbers, each zone of the country is well-represented at the institute. But what's more impressive than representation is the respect different cultures receive at MICA. Every festival, from Eid to Diwali to Onam, is celebrated enthusiastically by the MICAn community.
Aman, a student of PGP-1, says, "This is the first time I am away from home but the people of MICA have made this transition so easy. Everyone, straight from my batch-mates to the seniors to the faculty, is extremely friendly. While leaving Kolkata, I thought Durga Pooja was going to be very difficult to get past since I am so far away from my parents. But my MICAn family celebrated the festival with a passion that made me feel right at home!"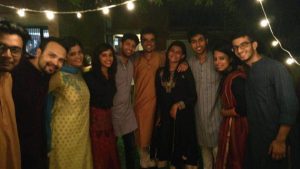 MICA also boasts of a remarkable gender ratio: the female-to-male ratio of the current batch is 47:53, a number maintained by the B-school throughout years by virtue of their selection process. This is appreciated by recruiters across industries.
Mithila Bhaktha, a MICAn from Mumbai said, "We, in MICA, have in-depth discussions where the female perspective is presented, and this makes it possible to have discussions on feminist views on advertising. This helps in overall growth of thought and offers more diverse views to learn from. An even gender ratio also means that, from this talented bunch of individuals, you can always make a team of girls who play any sport."
And when it comes to backgrounds, MICA has listened to industry demands and kept a healthy mix of students. Engineers make up 56% of the batch; with arts, commerce, science and other qualifications accounting for the rest.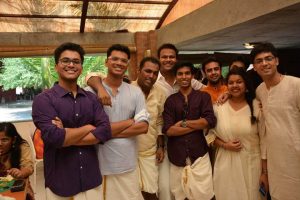 There is, of course, a driving philosophy behind MICA's efforts. A diverse batch increases instances of valuable peer-to-peer learning and offers students a wholesome education, rather than the 'cookie cutter' formula run by B-schools today. This gives MICAns the grip on the culture that they are known for.
Shalaka Yadav, a MICAn who has completed her dentistry, says, "Learning takes place not only inside the classroom but outside as well. You come across a lot of new information and perspectives in a MICAn batch. For example, in group projects, given my background in dentistry, I come across fairly different approaches to the same problem. This helps pave the way to become a good manager."
This diversity is a result of conscious efforts made across years by the senior management at MICA. And it also makes MICA a B-school with one of the best representation of the country's talent.
-------------
About the Author: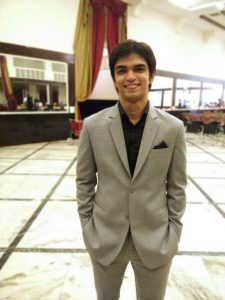 The author of this article is currently pursuing his PGDM-C from MICA and has 4 years of work experience.