"I just got a shortlist for the Aditya Birla Scholarships. Check your mail once", exclaimed a classmate of mine, right after our lecture ended before lunch. I refreshed my gmail account and there it was, we had been asked to collect forms from the placement office to apply for it.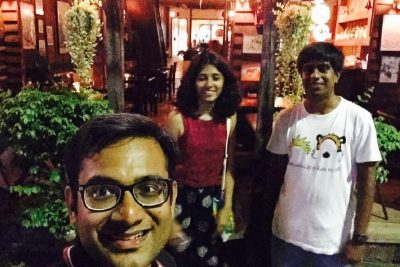 To be honest, I had never expected a shortlist, because being in the Top-20 students admitted to your institute is something that you cannot predict, given the number of brilliant people around you. My first encounter with it had been in 2011, when my roommate had kept his form on the table and he was one of the toppers of BITSAT that year. Fast forward 5 years, and I was filling the very same form, taking advice from seniors who had received the nomination in the previous batch. Once I had submitted it, I stopped thinking about it and went on with the hectic schedule of Term 1. One day I got a mail from ABG that 3 students from IIM Indore had made it to the interviews in Mumbai and I was one of them. I was thrilled to get this opportunity and decided to give it my best. When I reached Mumbai and found out that the panellists had senior leaders of BCG and McKinsey as well as the Chief Editor of Mint, I felt a bit intimidated, but nevertheless, decided to keep calm and composed during the interview. Thankfully, the interview went really well and in the evening, I was offered the coveted Aditya Birla Scholarship, one of the 15 students from 9 premier b-schools.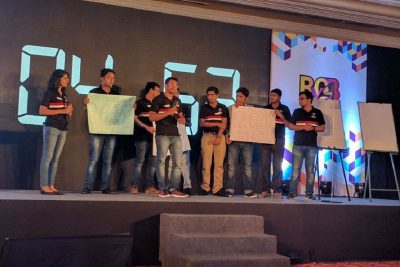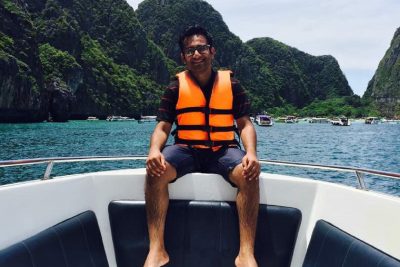 As a part of the Scholarship, ABG offers the scholars an opportunity to do their summer internship in any function of their choice in one of the businesses that they operate in. I opted for Finance domain and was allotted a project with the Epoxy Division of Aditya Birla Chemicals Thailand Limited. My project location is based out of the district of Rayong, in eastern Thailand. Yes, I am interning in Thailand, a place where tourists flock all round the year. It has been an amazing experience so far, working during the weekdays and going for trips during the weekends.
My project manager has been in Thailand for the past 5 years. He helped me get settled in a new place and introduced me to all the employees in the office, a majority of which are Thai nationals. I have learnt to greet people with a "Sawat-Dee-Khrap", thank them by "Kop-Khun-Khrap" and addressing colleagues by saying "Khun" followed by their name. After I learnt about the business, I started working on the first of my projects. During this time, we had a long weekend of 4 days, because of Songkran (Thai New Year) and I went to Krabi with my fellow summer interns. Krabi is a beautiful place, similar to Phuket (which is more famous), but less crowded. I really liked Rai Lay Beach and the boat trip to Phi Phi Islands, where I swam in the Andaman Sea (with the help of a life jacket, of course).
The movie buff and history geek in me could not resist a trip to Kanchanaburi, the site of the real 'Bridge on the River Kwai' and a museum dedicated to the Thai Burma Death Railway, built by Allied POWs during the 1940s, to help the Japanese send supplies to Burma.My office also organised a picnic to Pattaya for all the employees and I stayed at a hotel overlooking Jomtien Beach.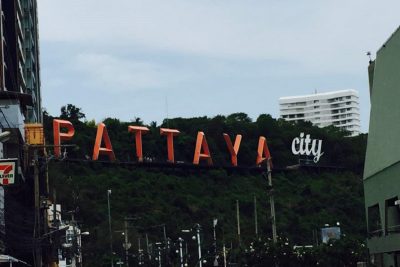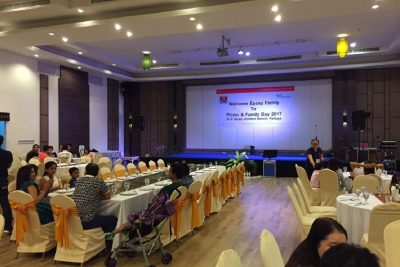 Currently, I am working on my second project, where I have to travel frequently to the head office in Bangkok, right in the heart of the city, in Ploen Chit. Bangkok is a very happening city to live in and I'm enjoying every moment of my stay here. It's a world city in the true sense, and during long walks on its streets, I was able to spot people from different nationalities, many of them tourists, but quite a few of them working in Thailand. It has been amazing interacting with people from different countries throughout, something that excites me right from my childhood when I used to live abroad. Apart from the locals, I have had conversations with Spaniards at Krabi, Mexicans and Tunisians at Phi Phi Islands, Englishmen and the Dutch at Ban Chang (where I stay), Japanese and Australians at Bangkok and Americans and Sri Lankans who gave me company in my guided tour to Kanchanaburi, all in the space of a month.
I would like to thank Aditya Birla Group for giving me this wonderful opportunity of an international stint during my summer internship and I hope that I am able to do justice to the projects that I have been allotted.
Tanay is a PGP student at IIM Indore and is currently interning with ABG. He likes to watch Hollywood classics and read non-fiction, mostly on history.